DAY 2—Plaisance to Ennery
It was a beautiful run up the mountain and back down into the little town of Ennery. We'll run deep into the mountains as the sun rises and fog clears for daybreak. It was a progressive climb with a downhill to the finish line at the base of the hotel. Day 2 was wrapped with a cool 13 miles/half-marathon.
Comment to cheer your runners on! We will read them during debrief at night.
Watch the Day 2 Recap Video here: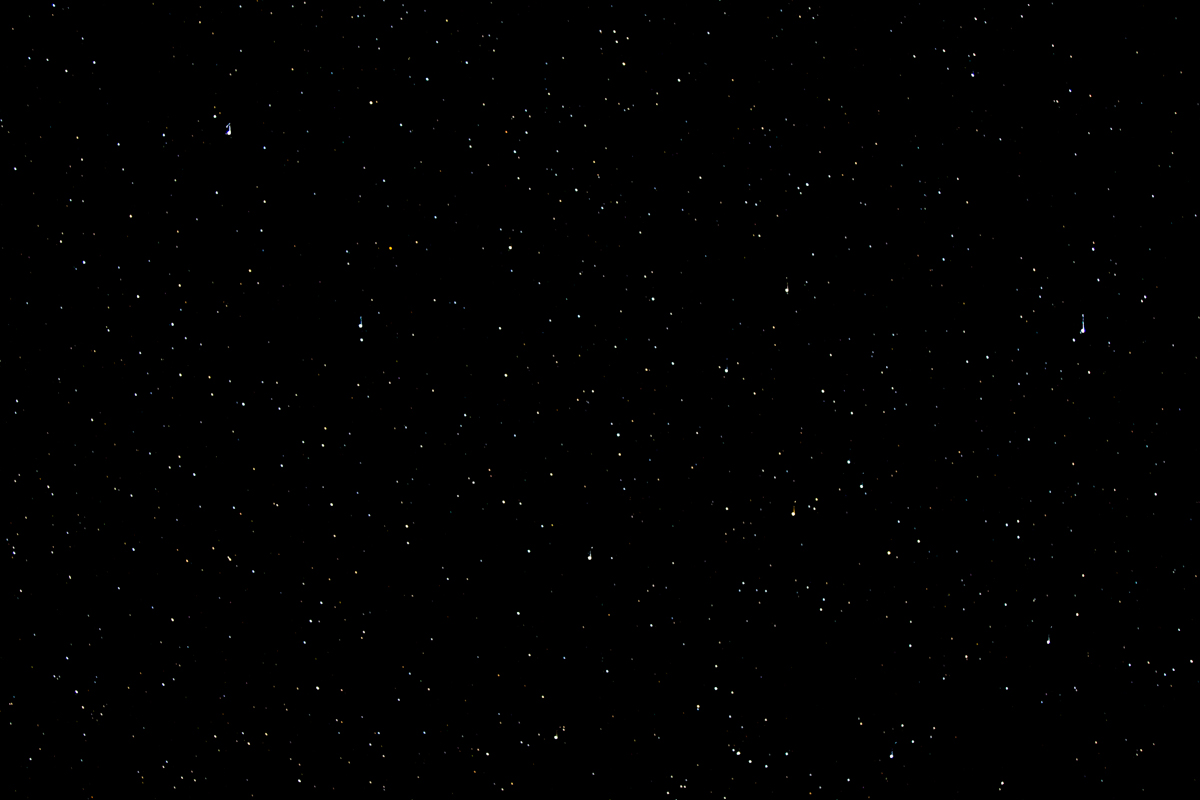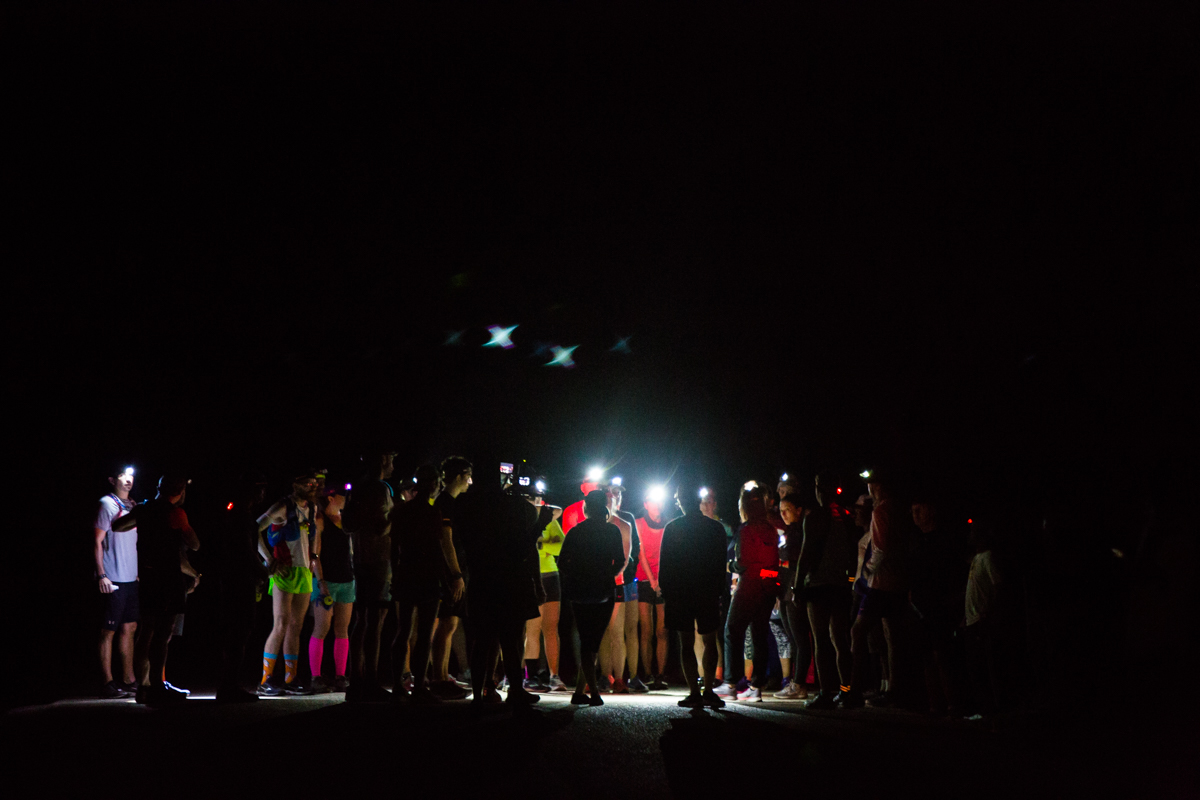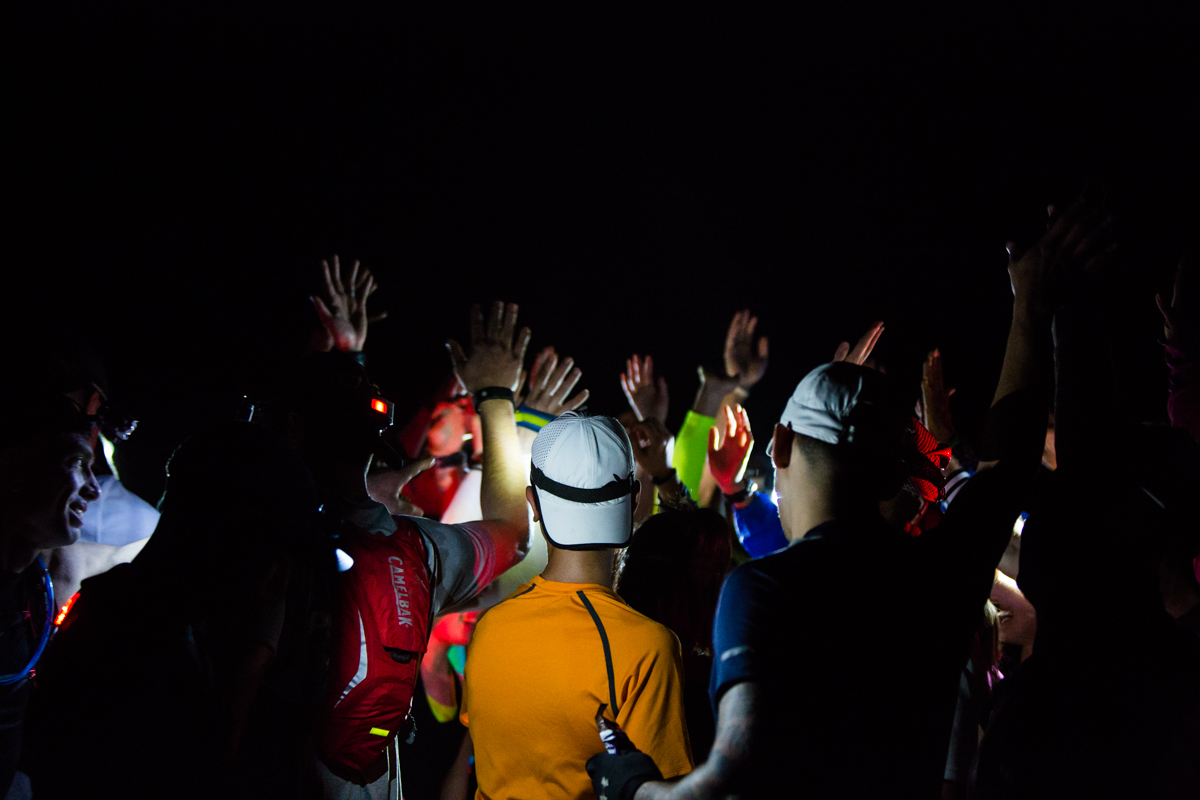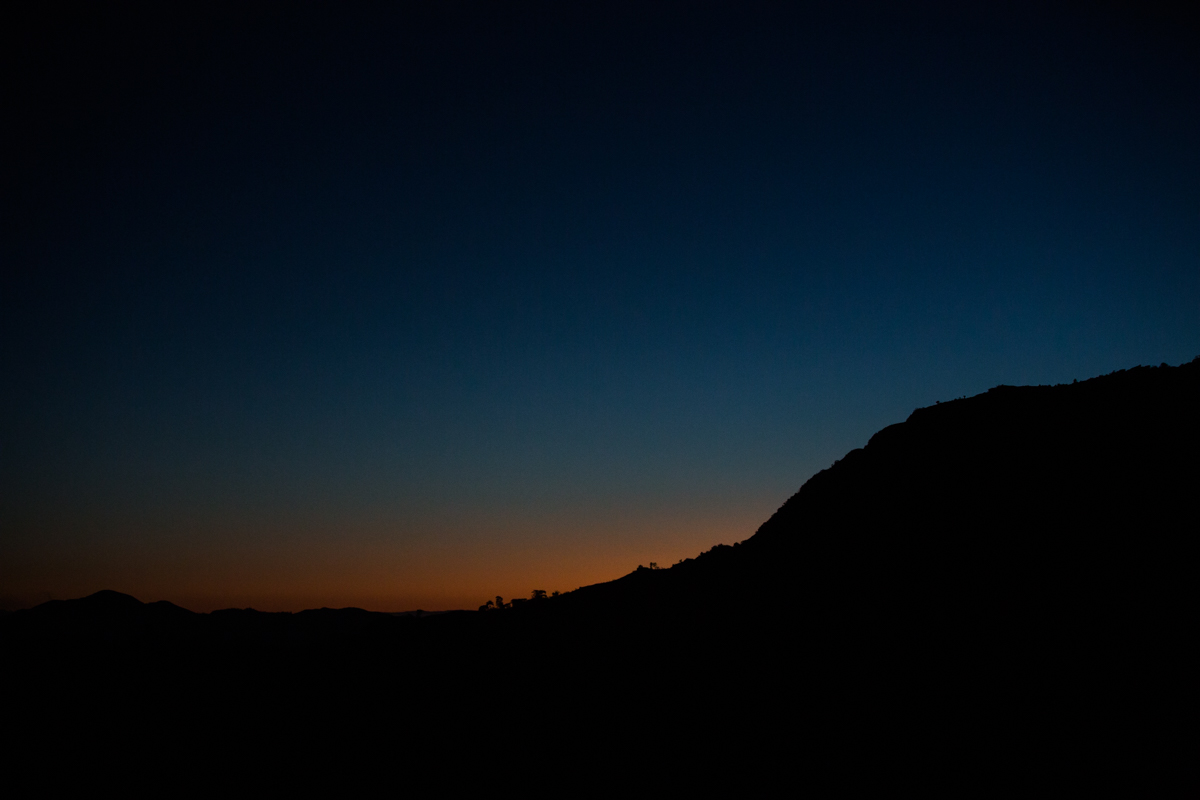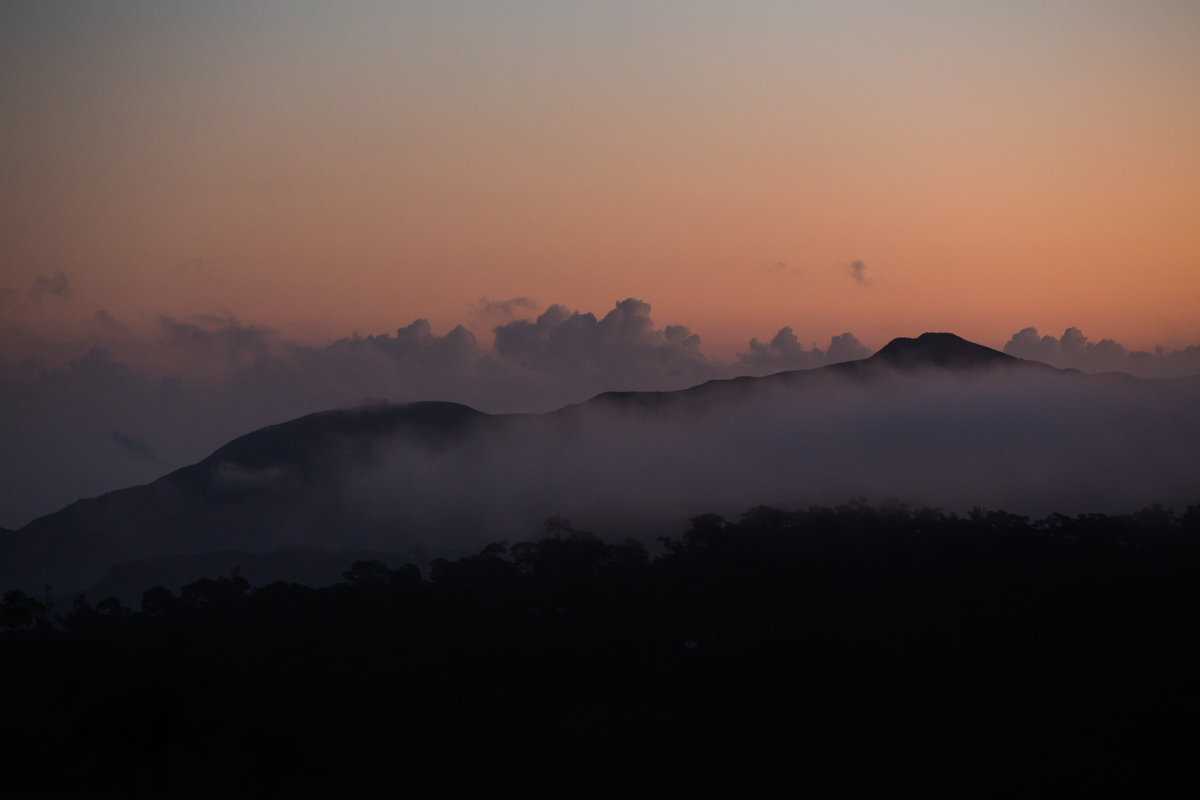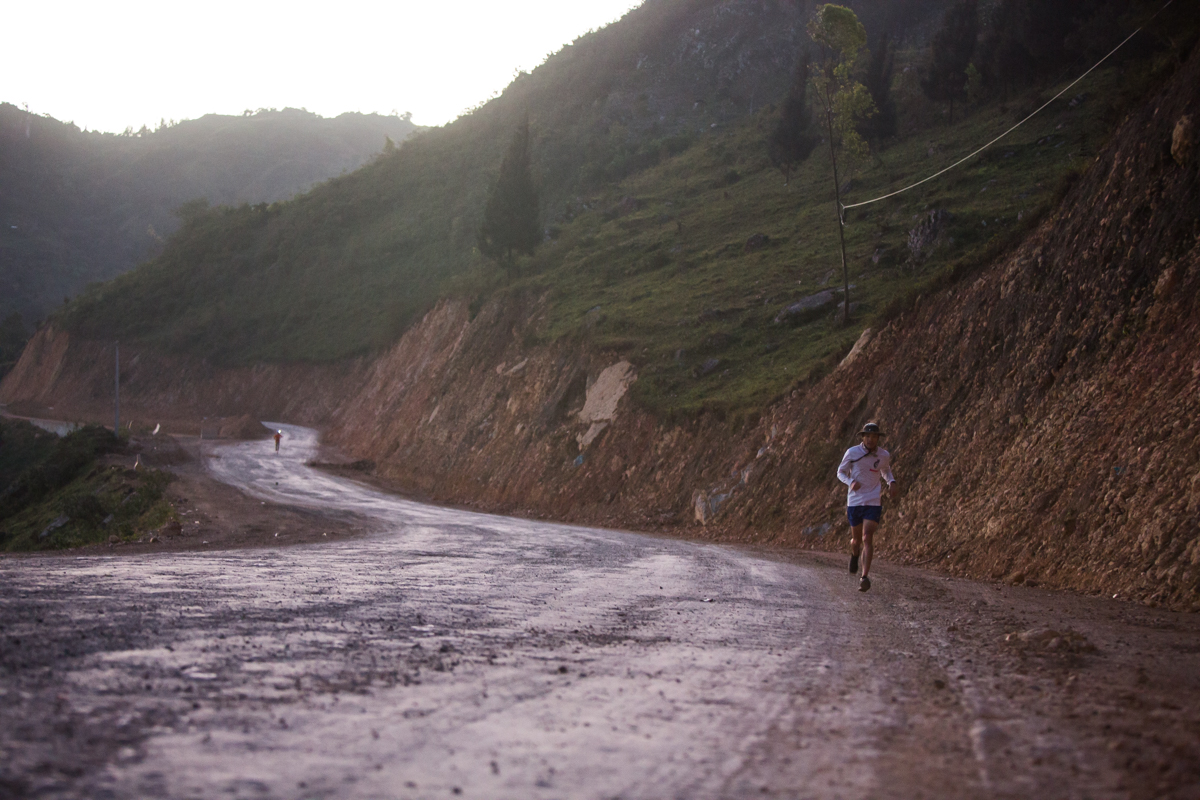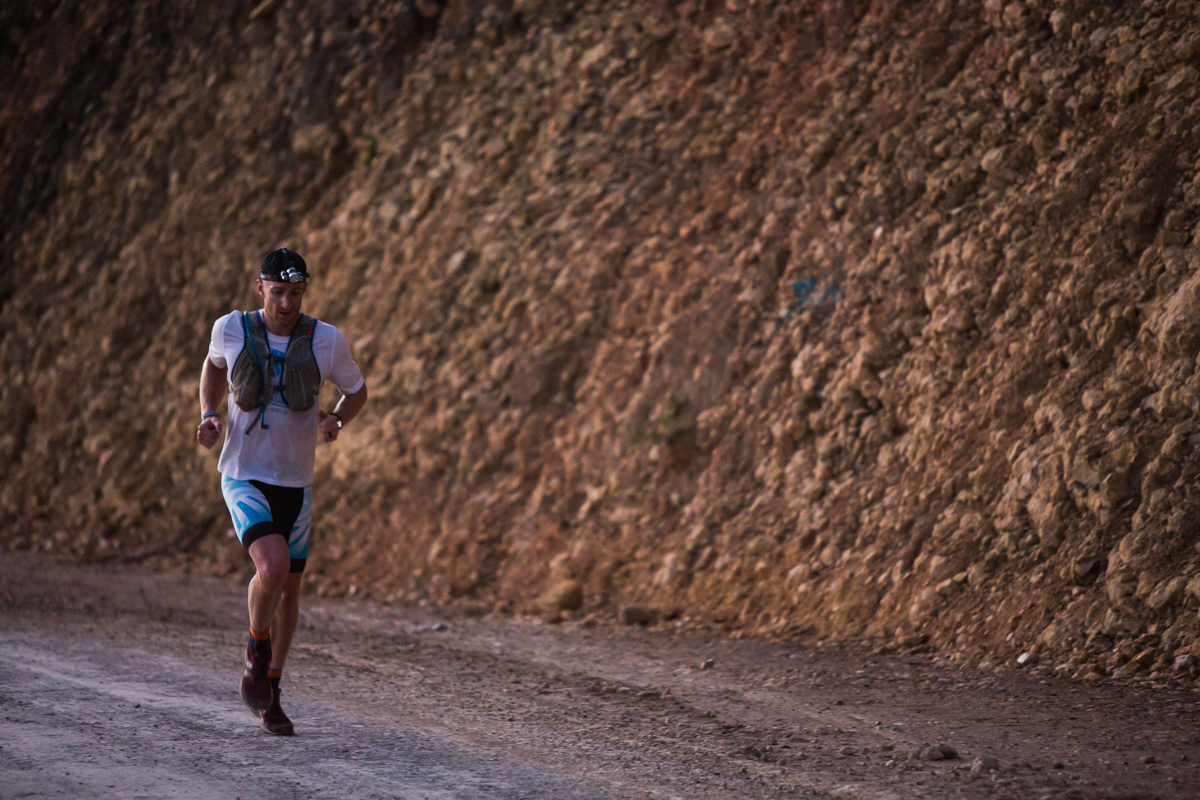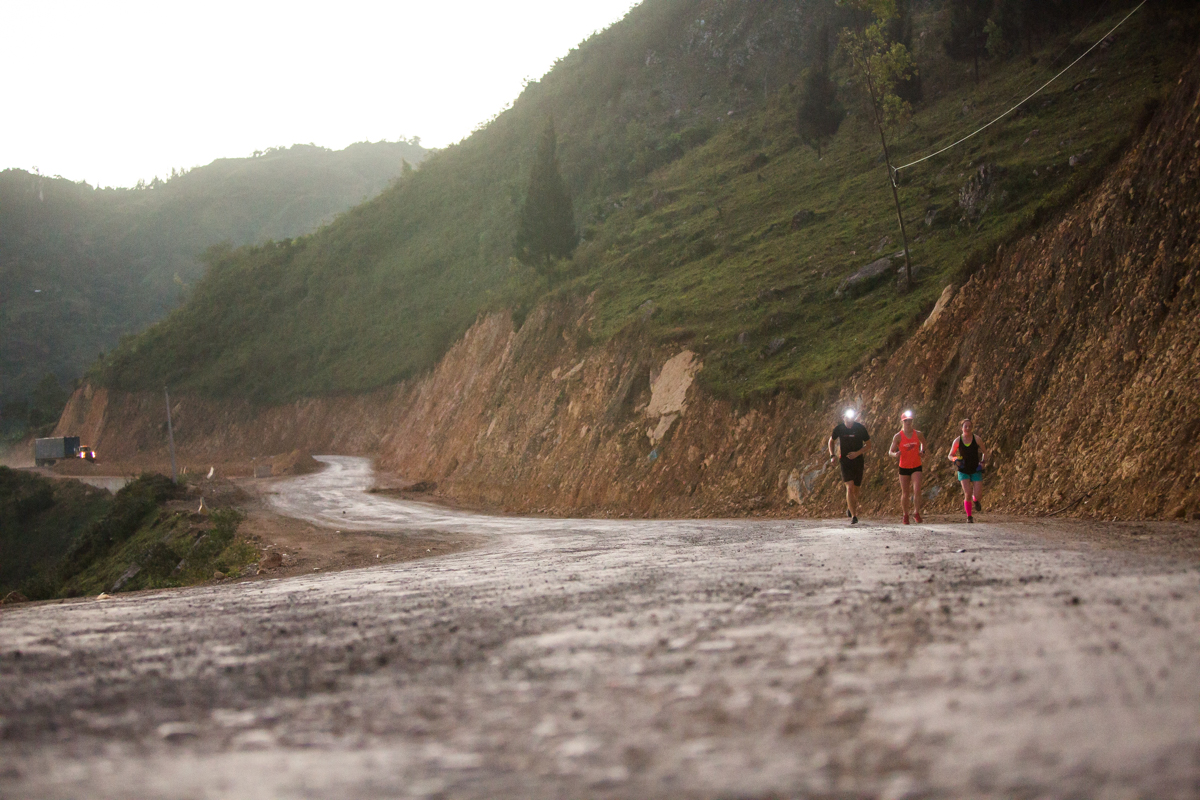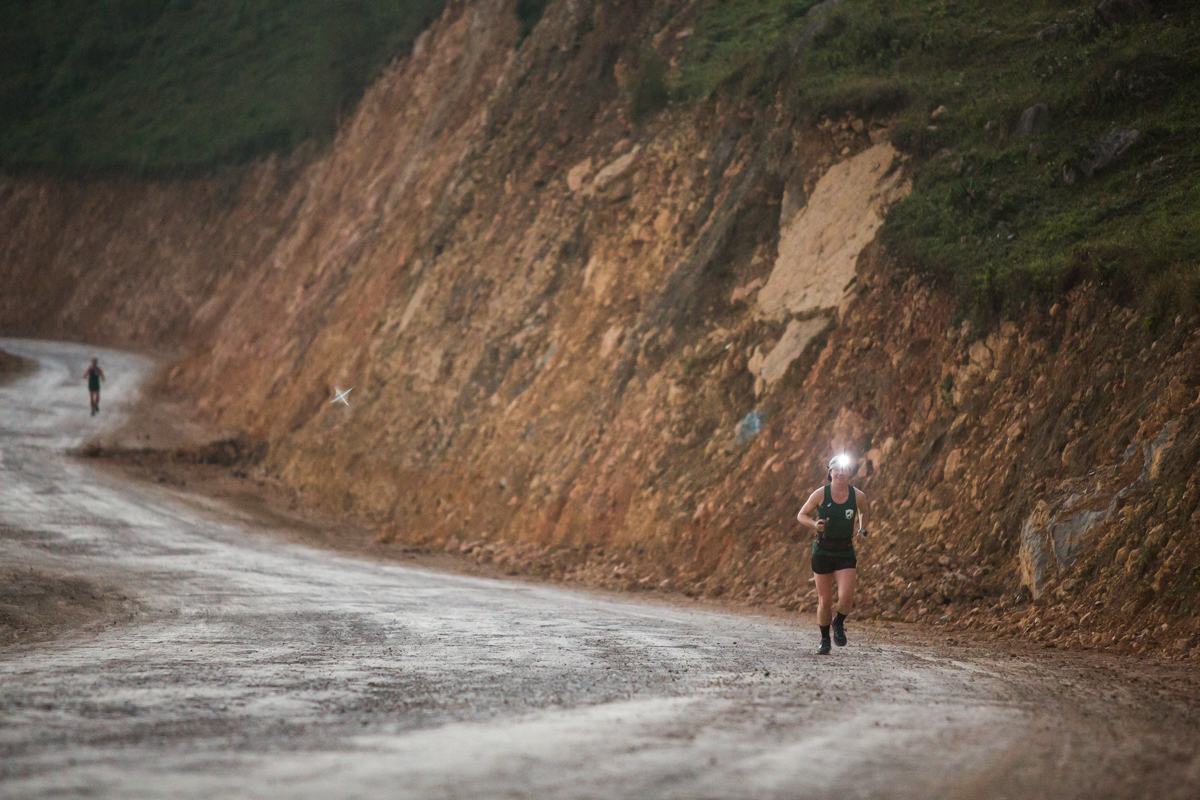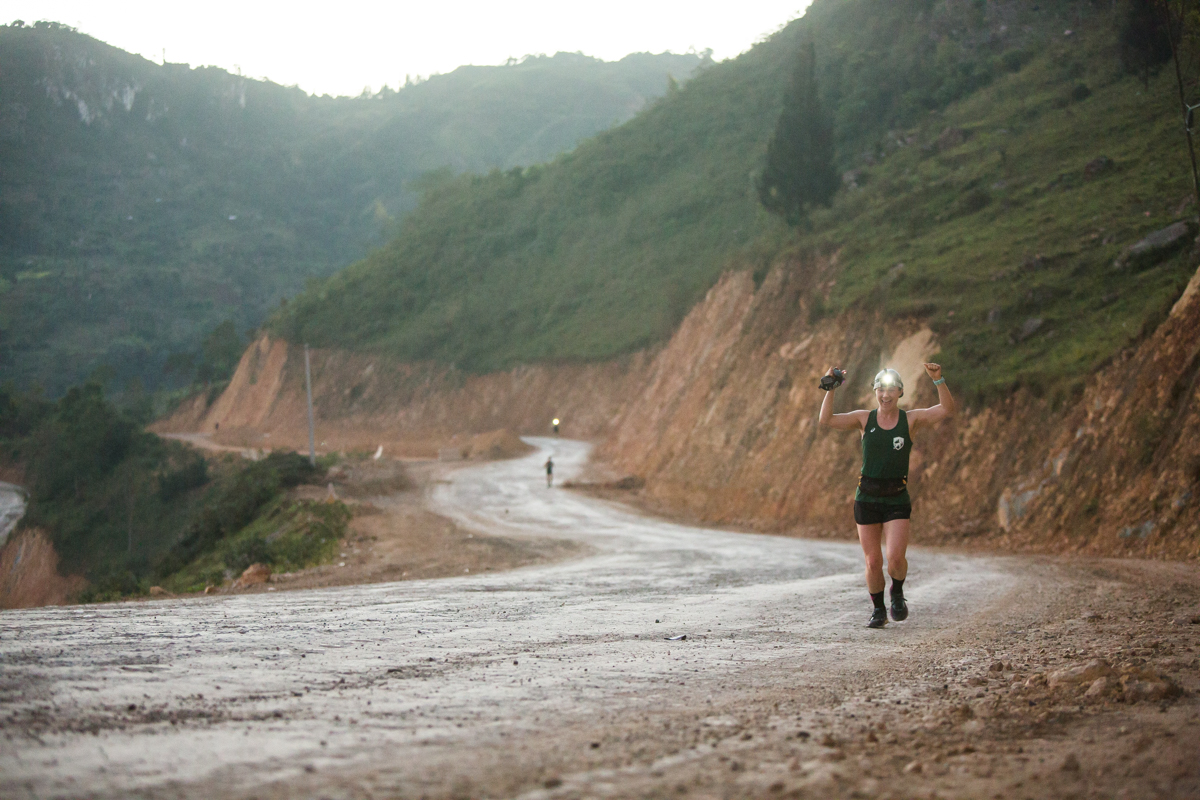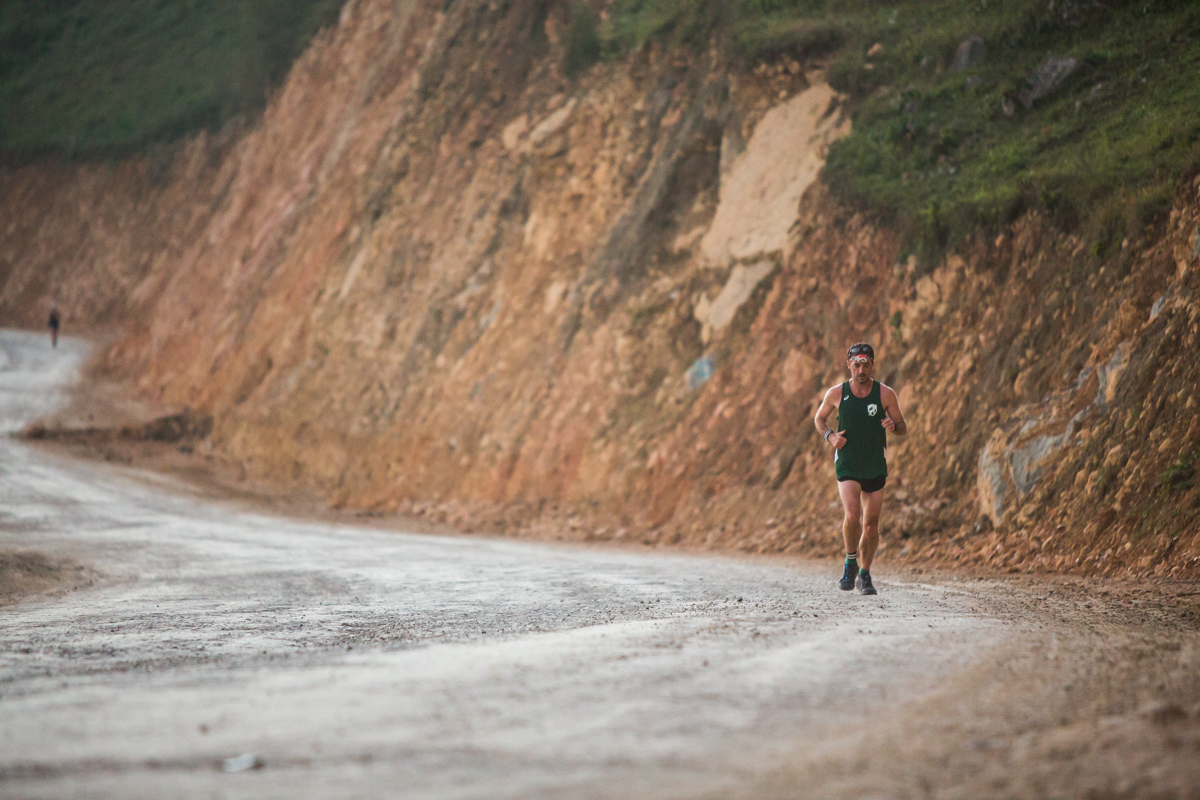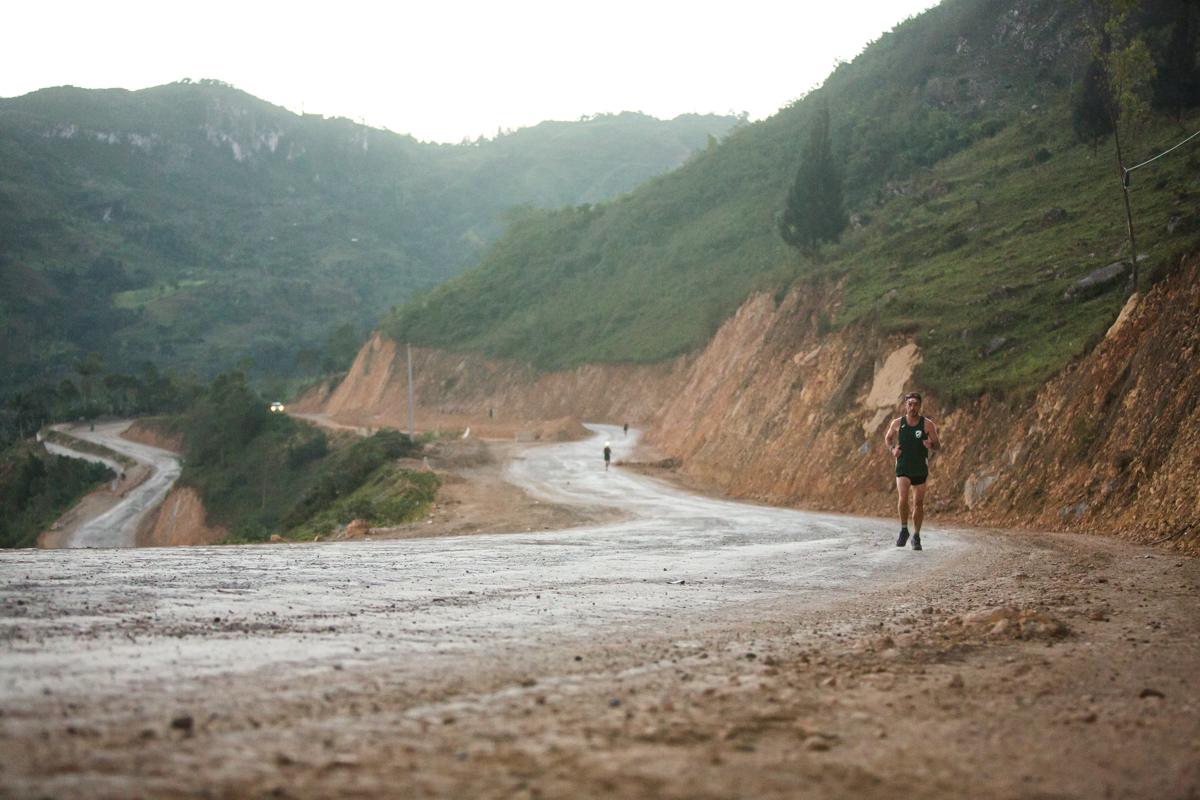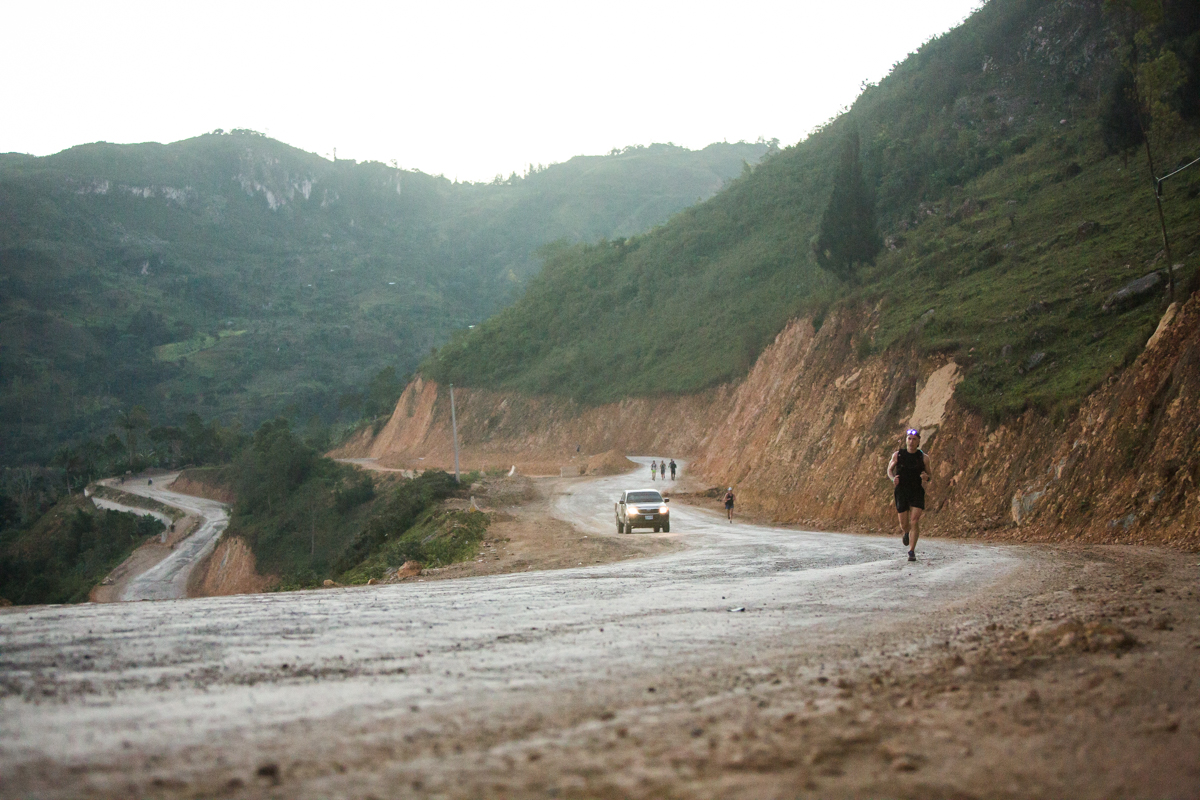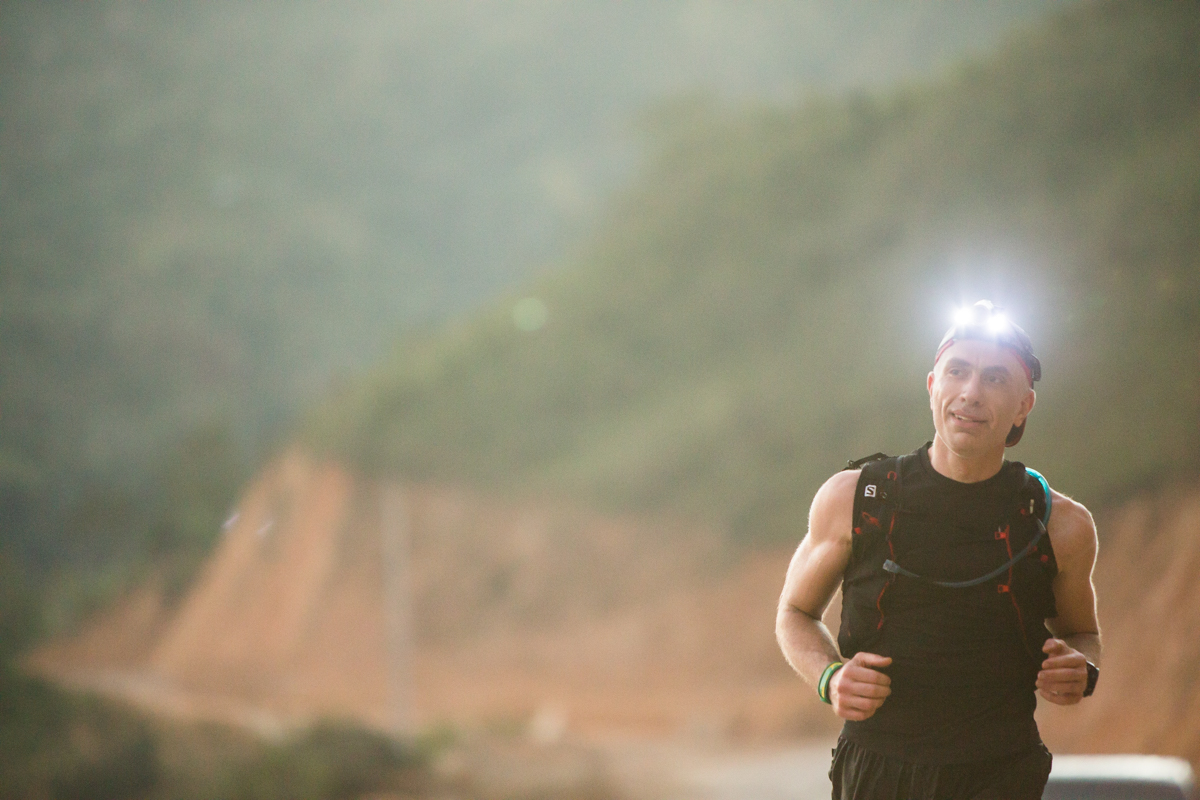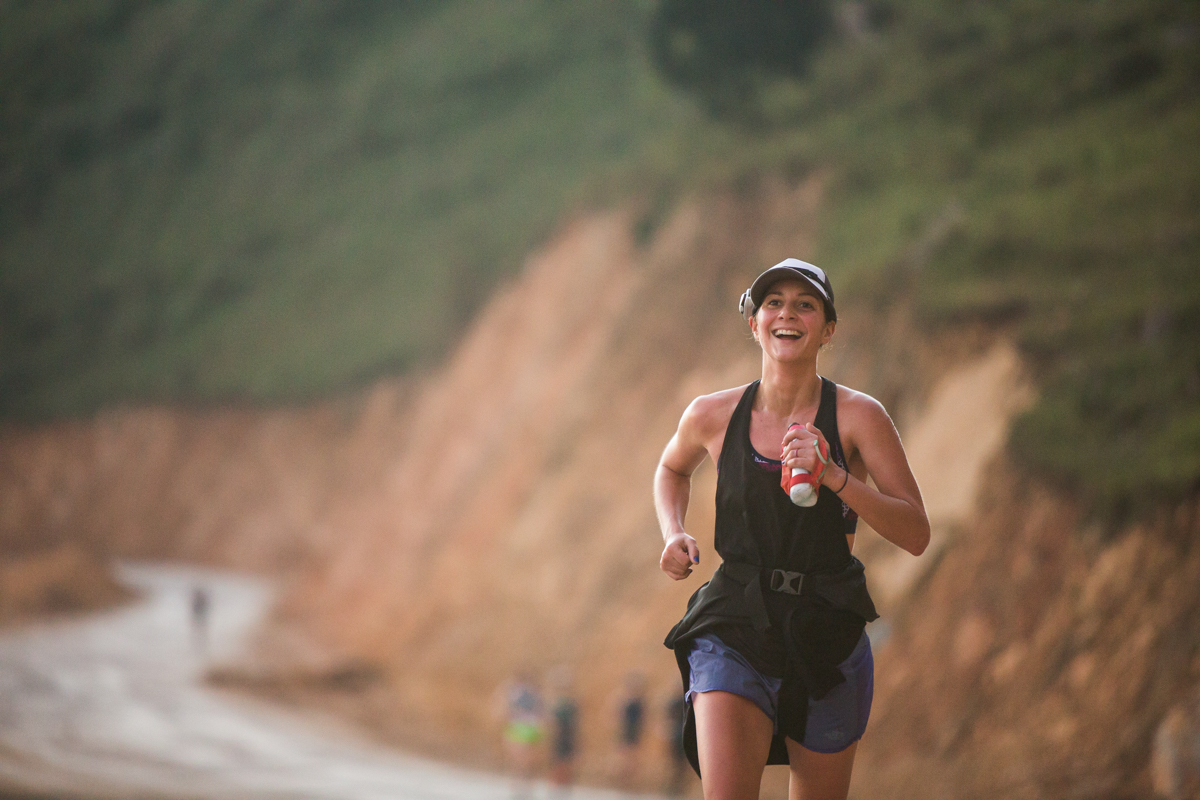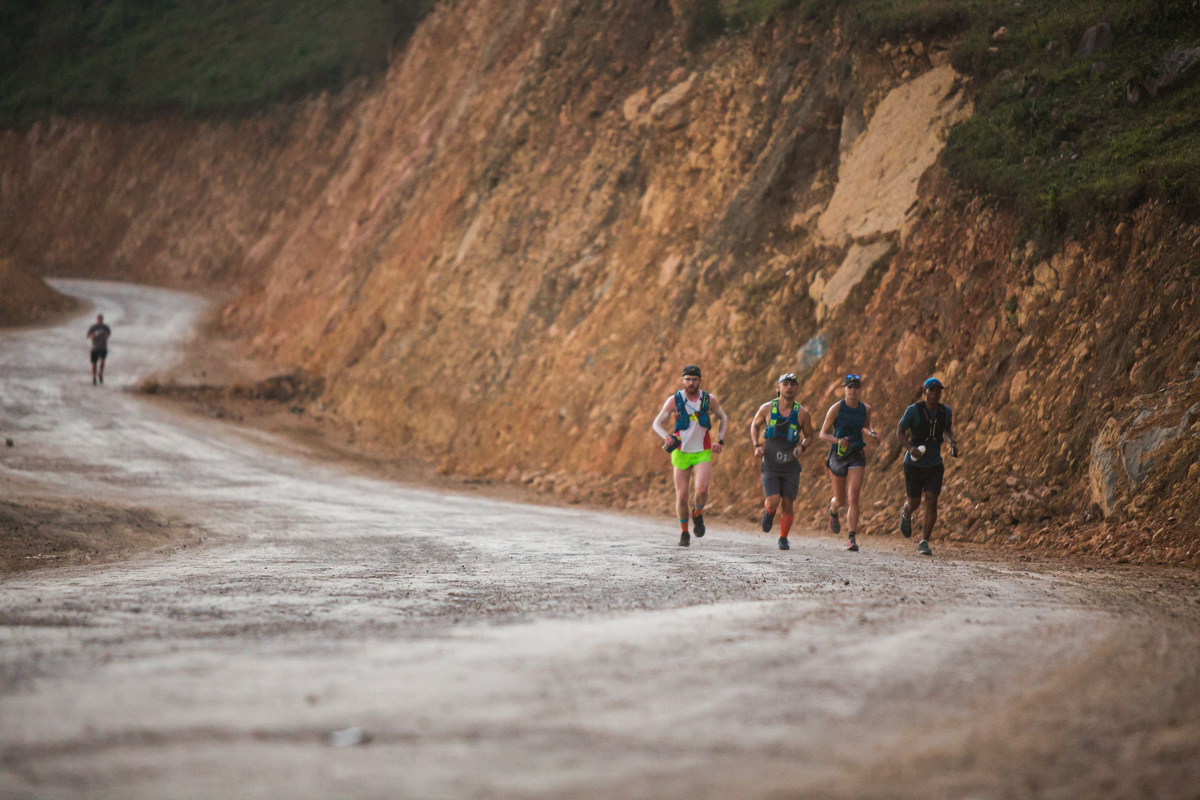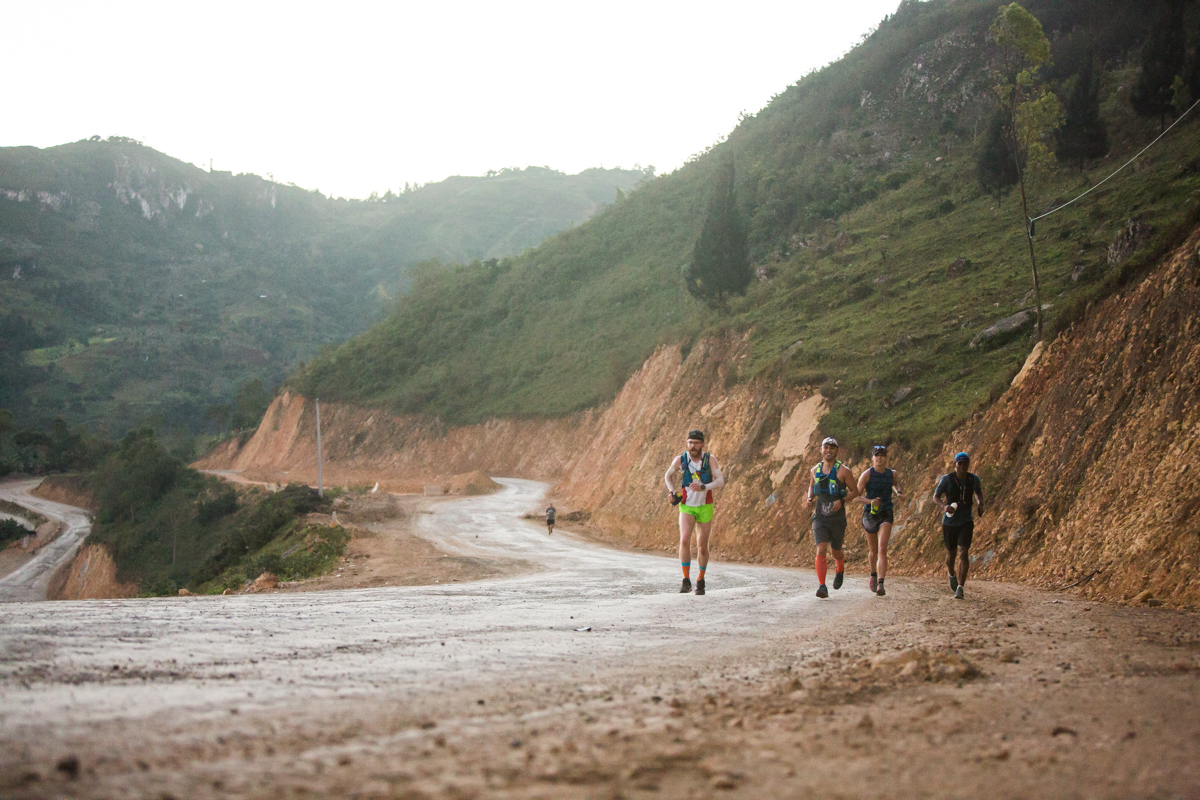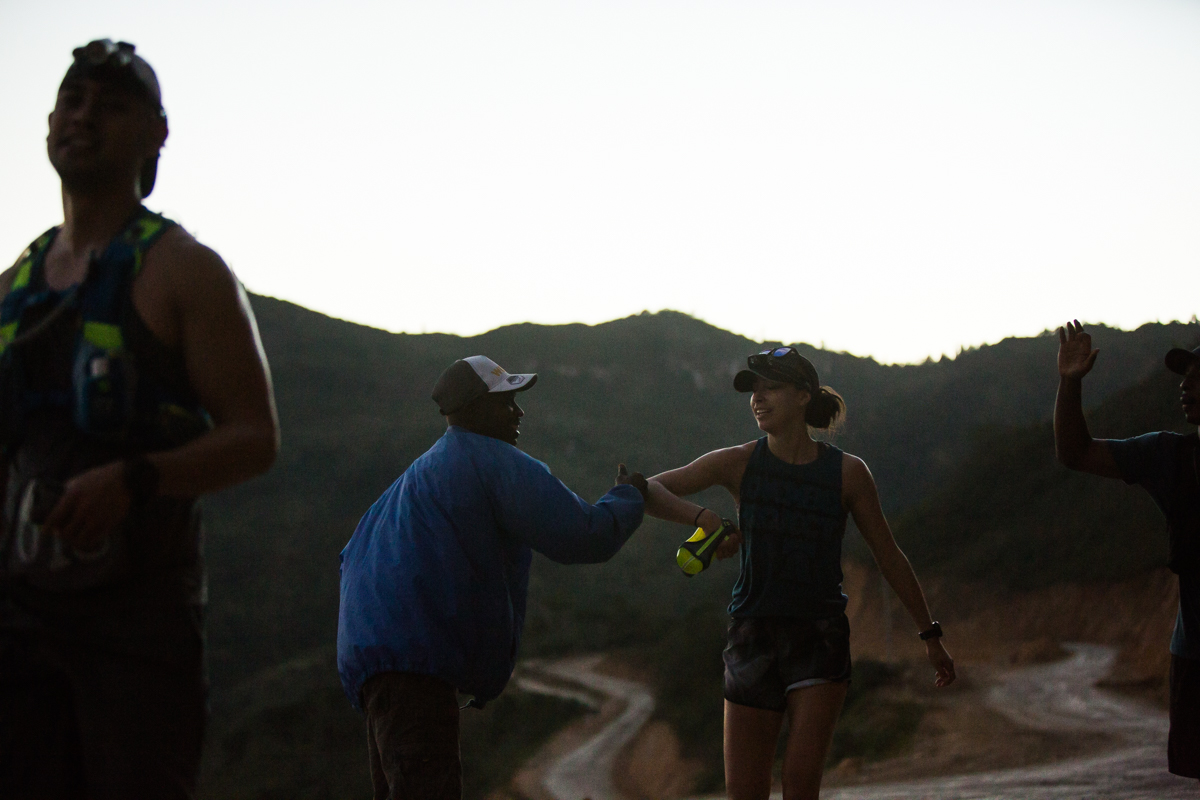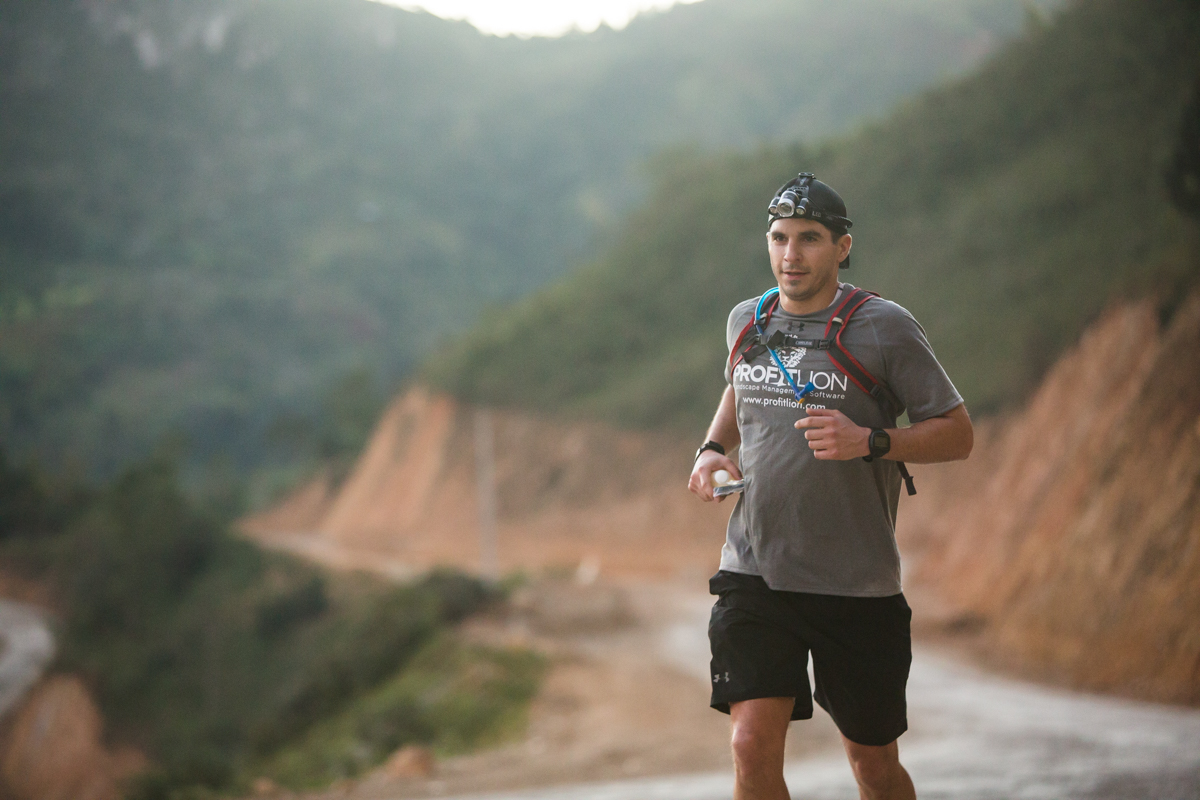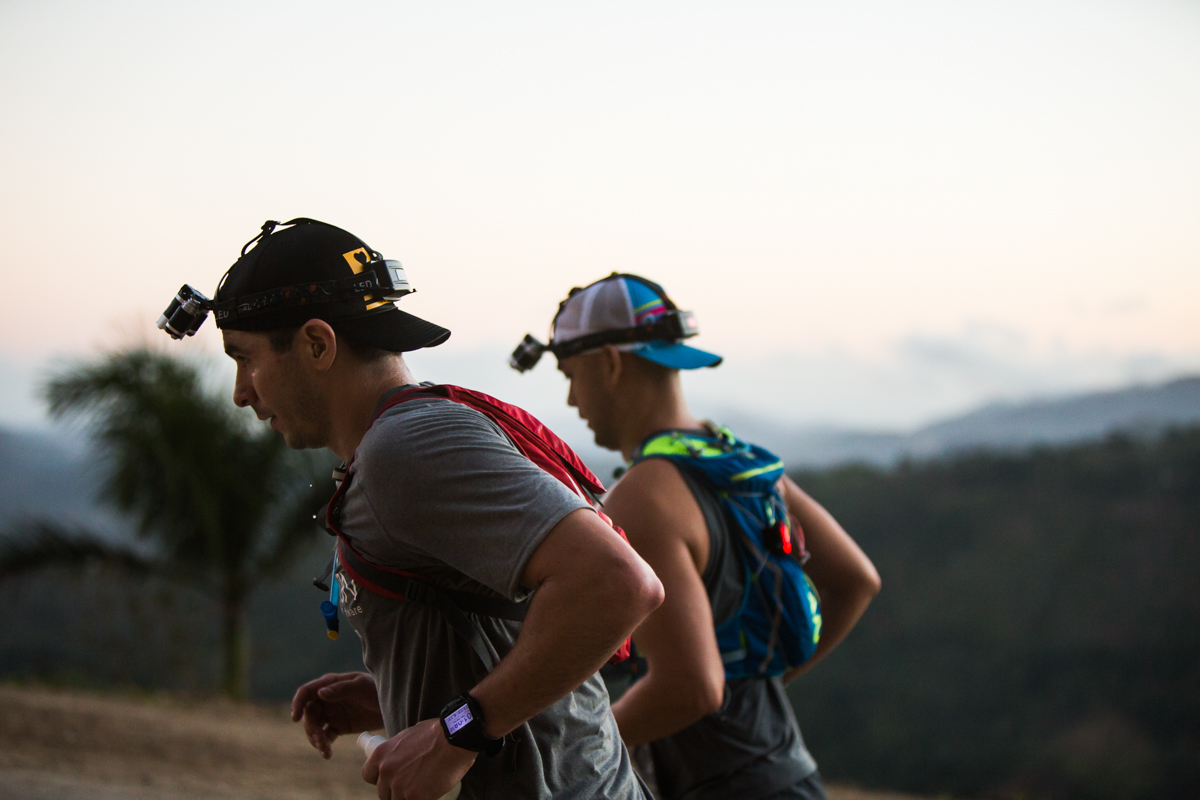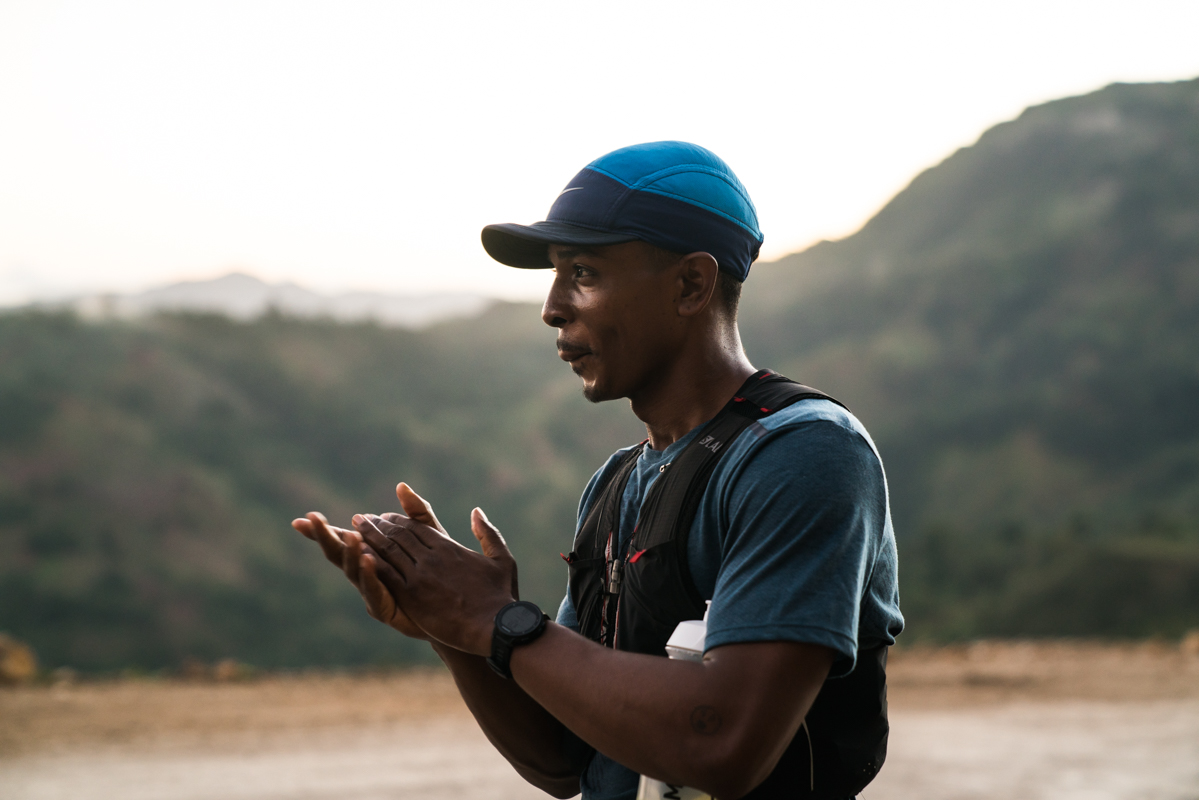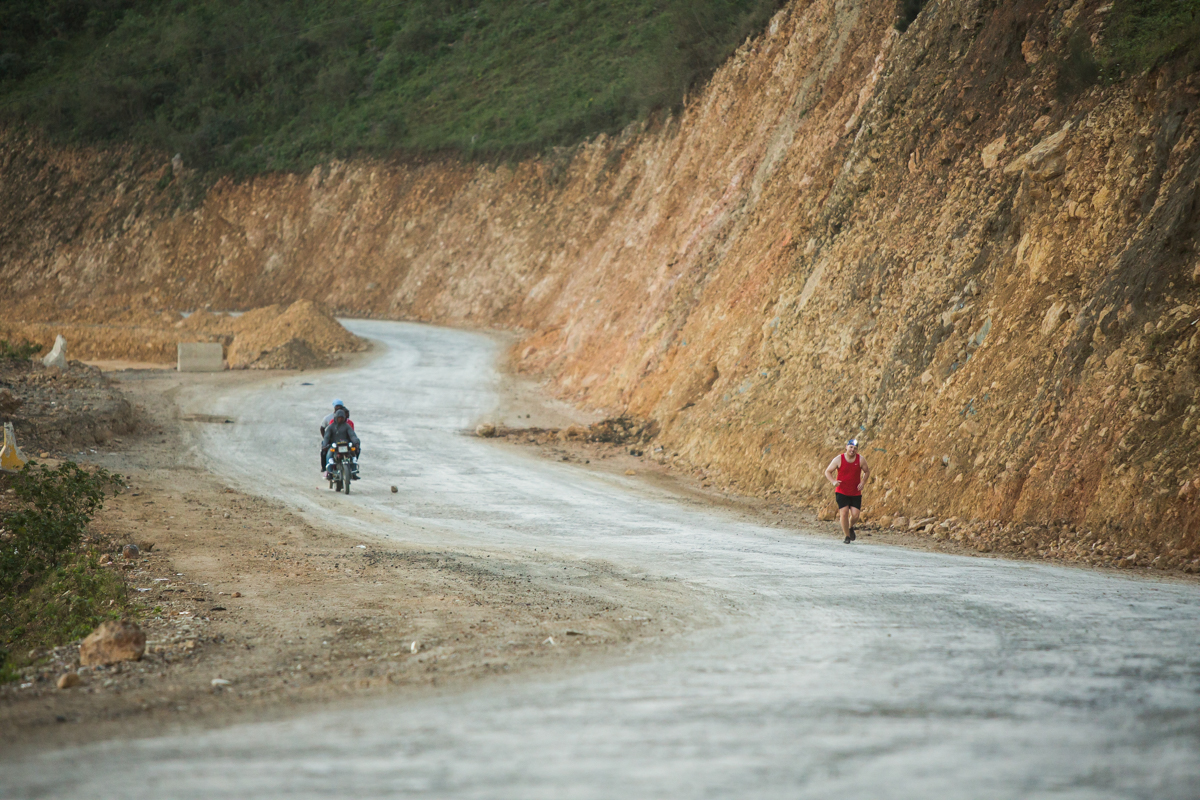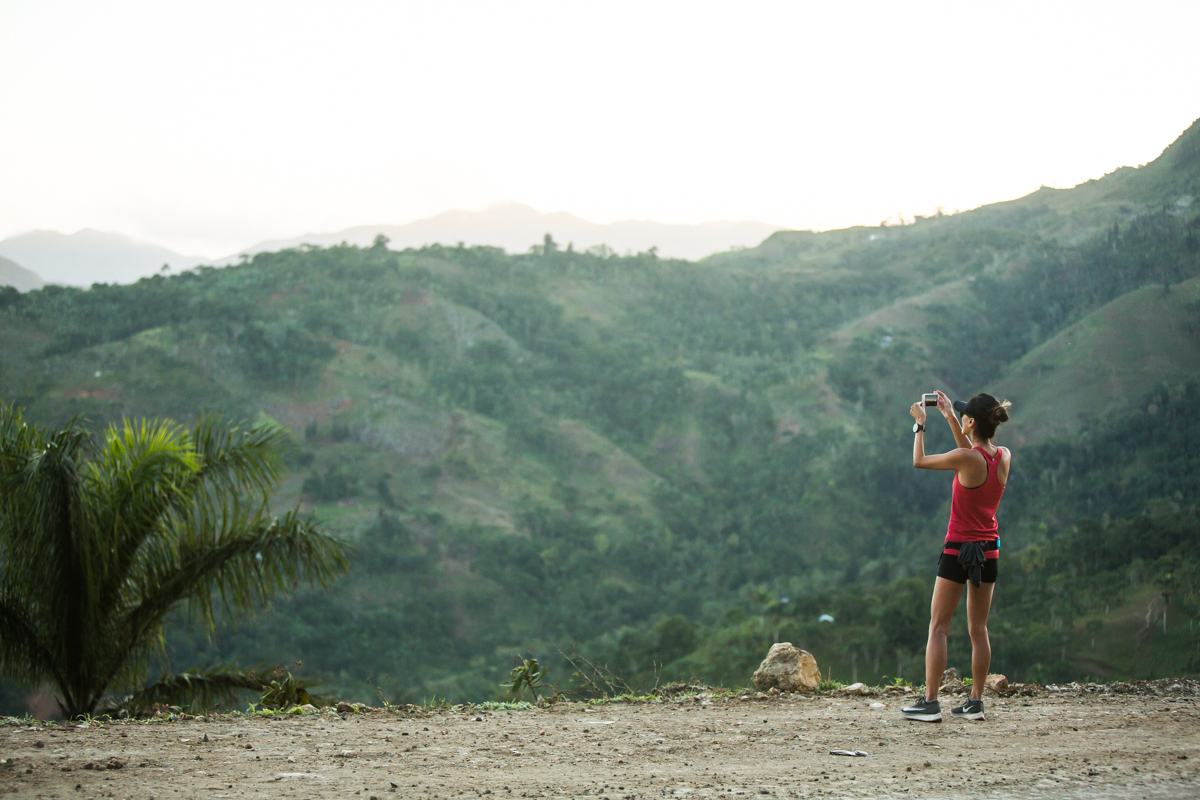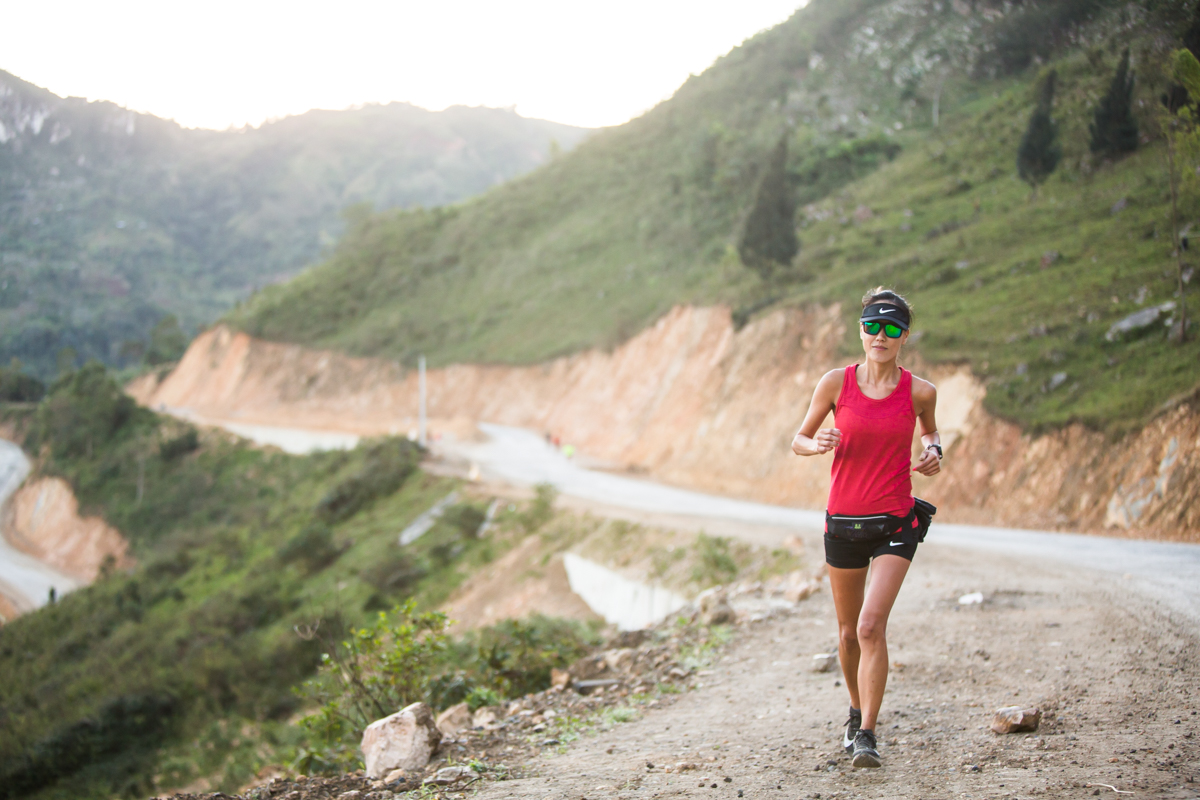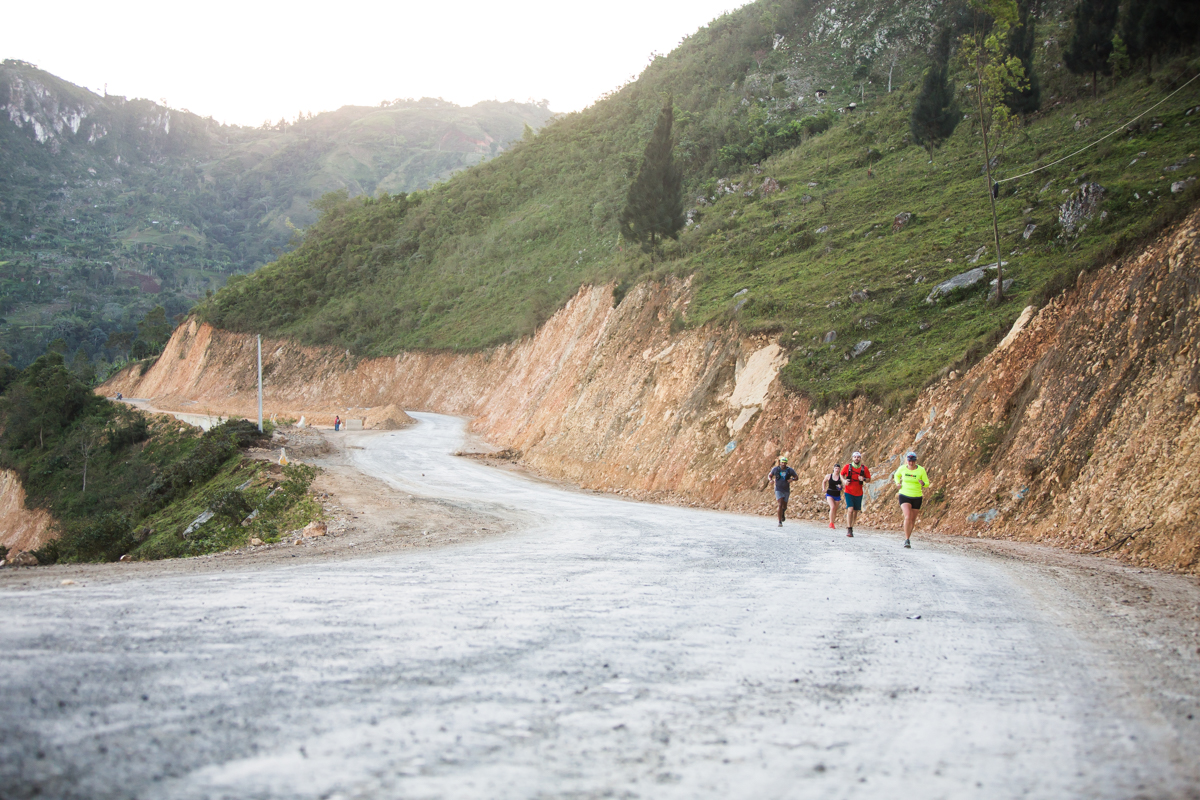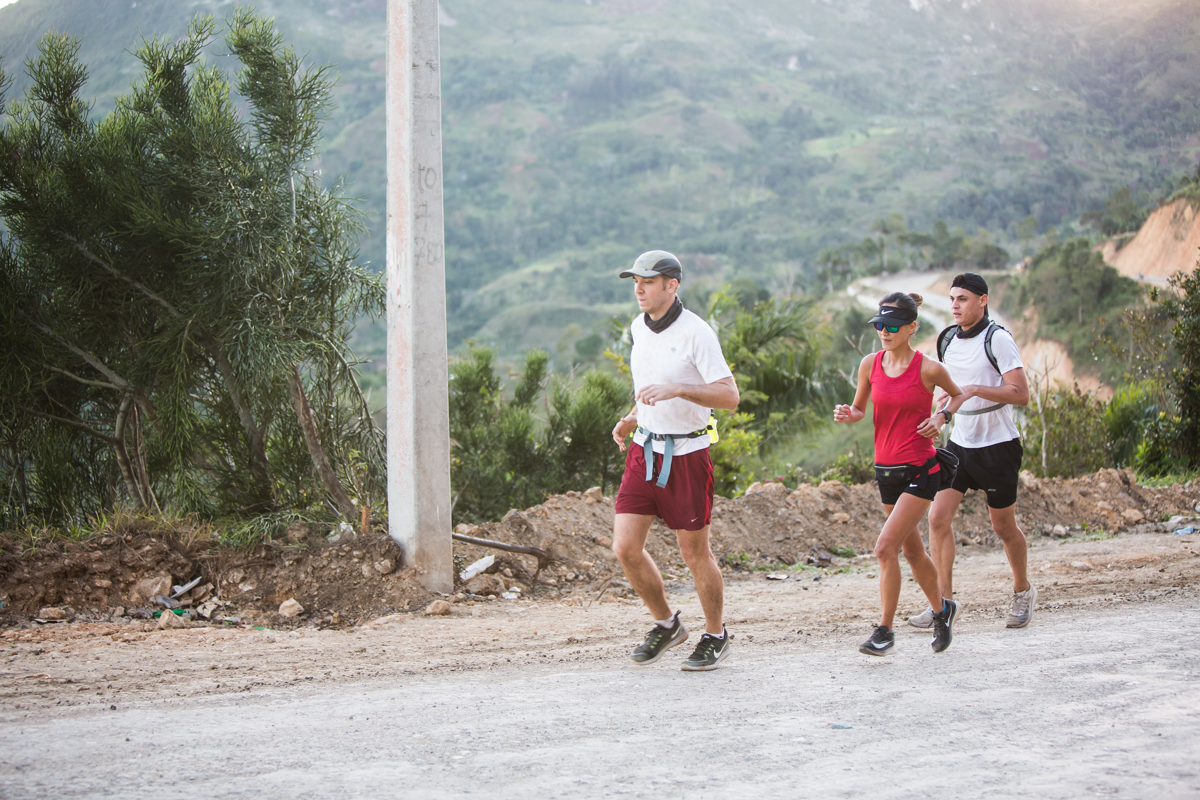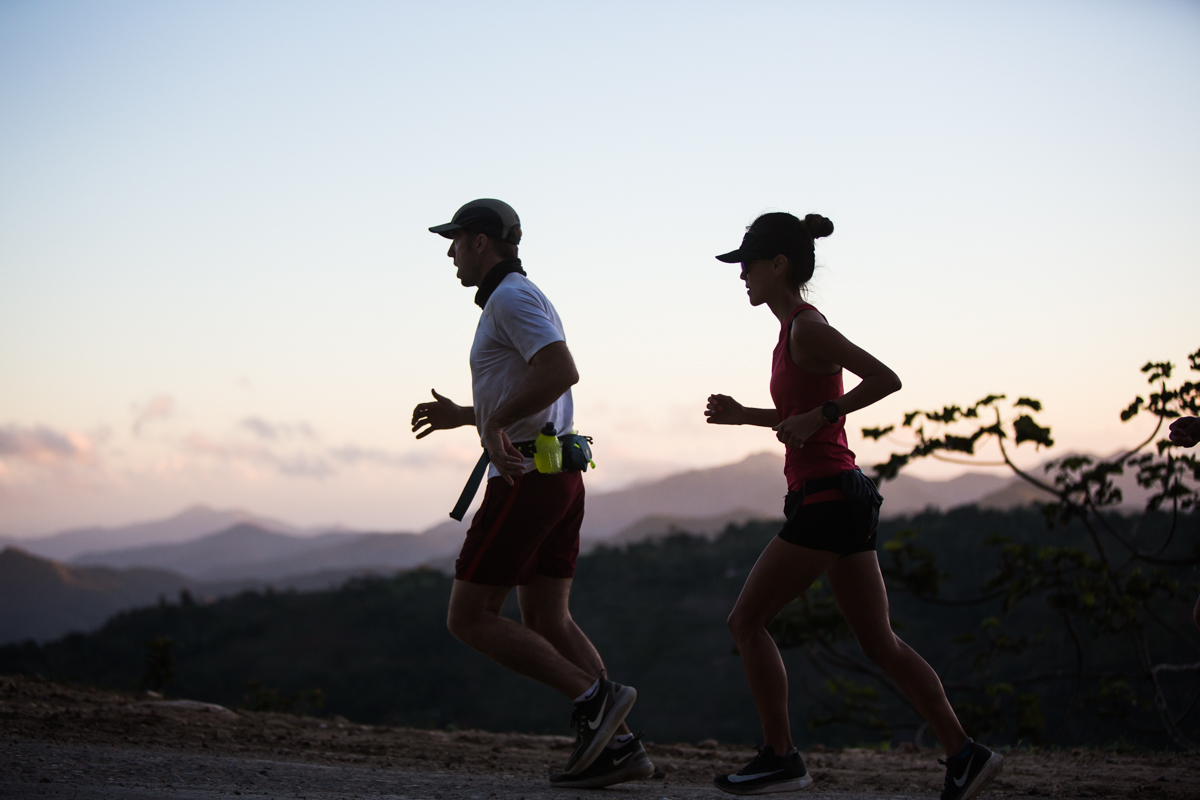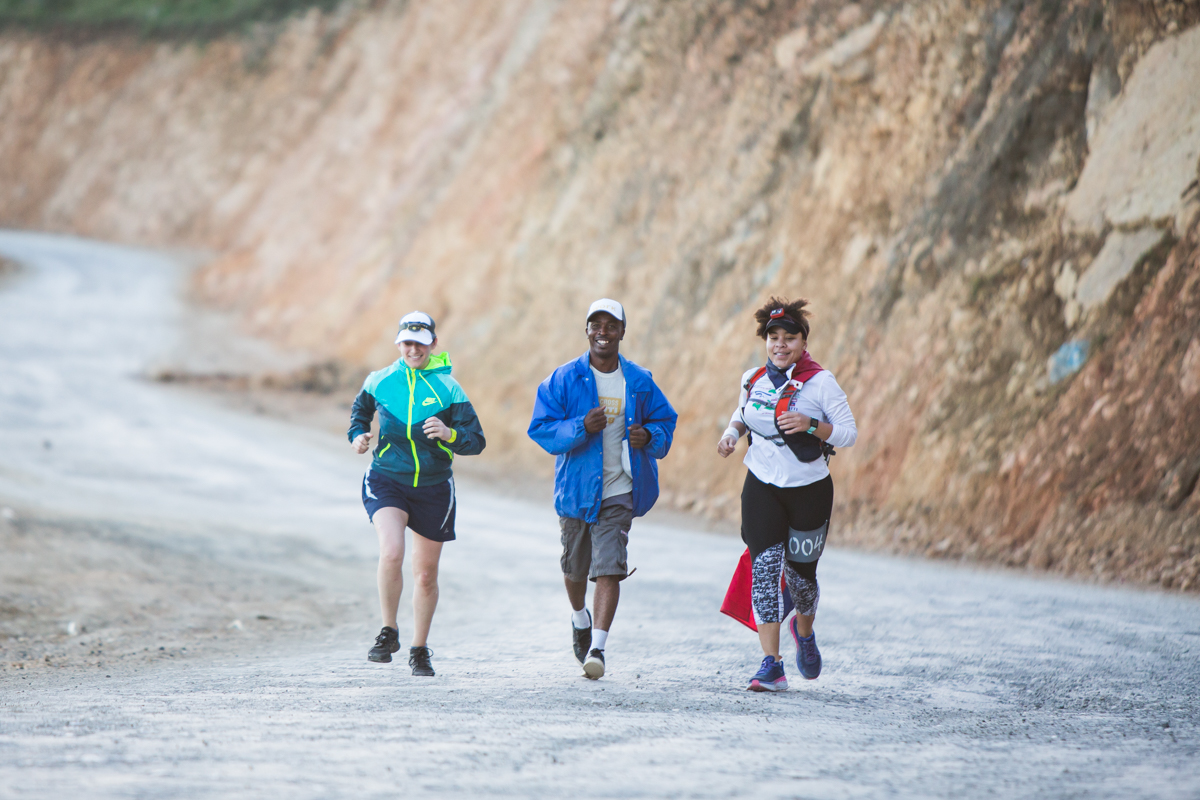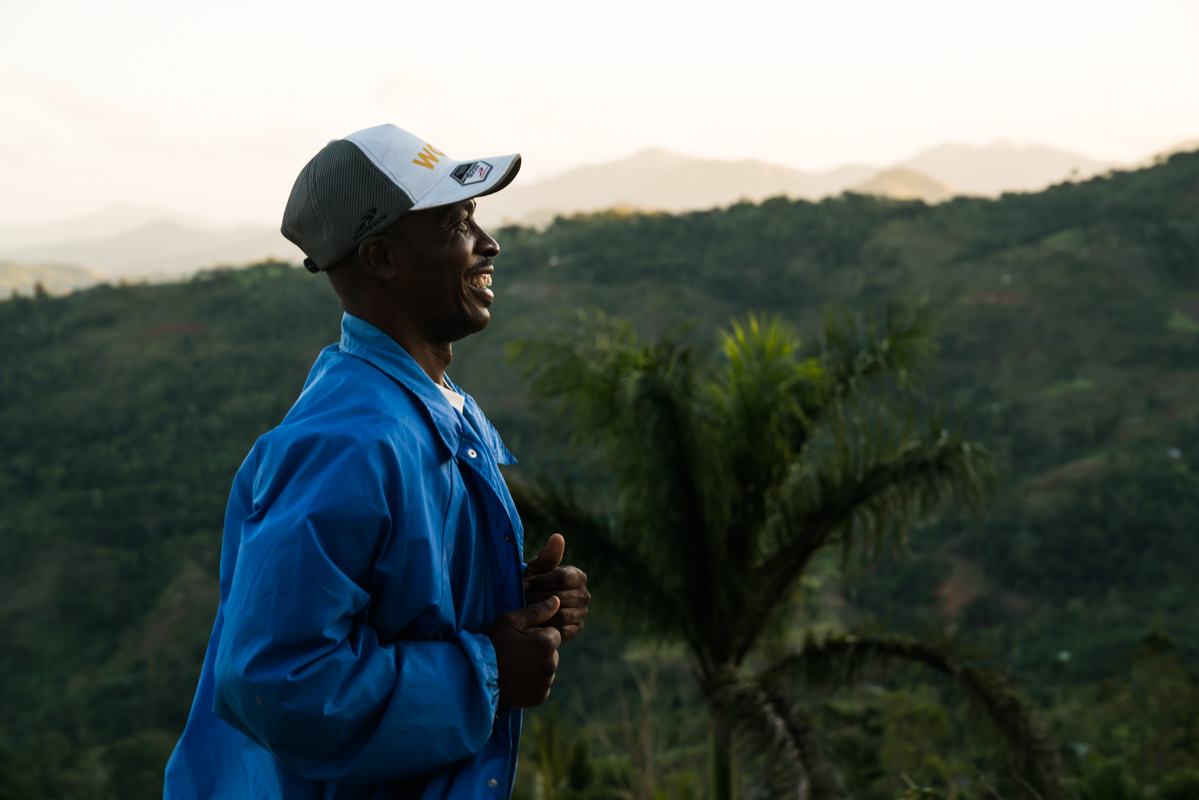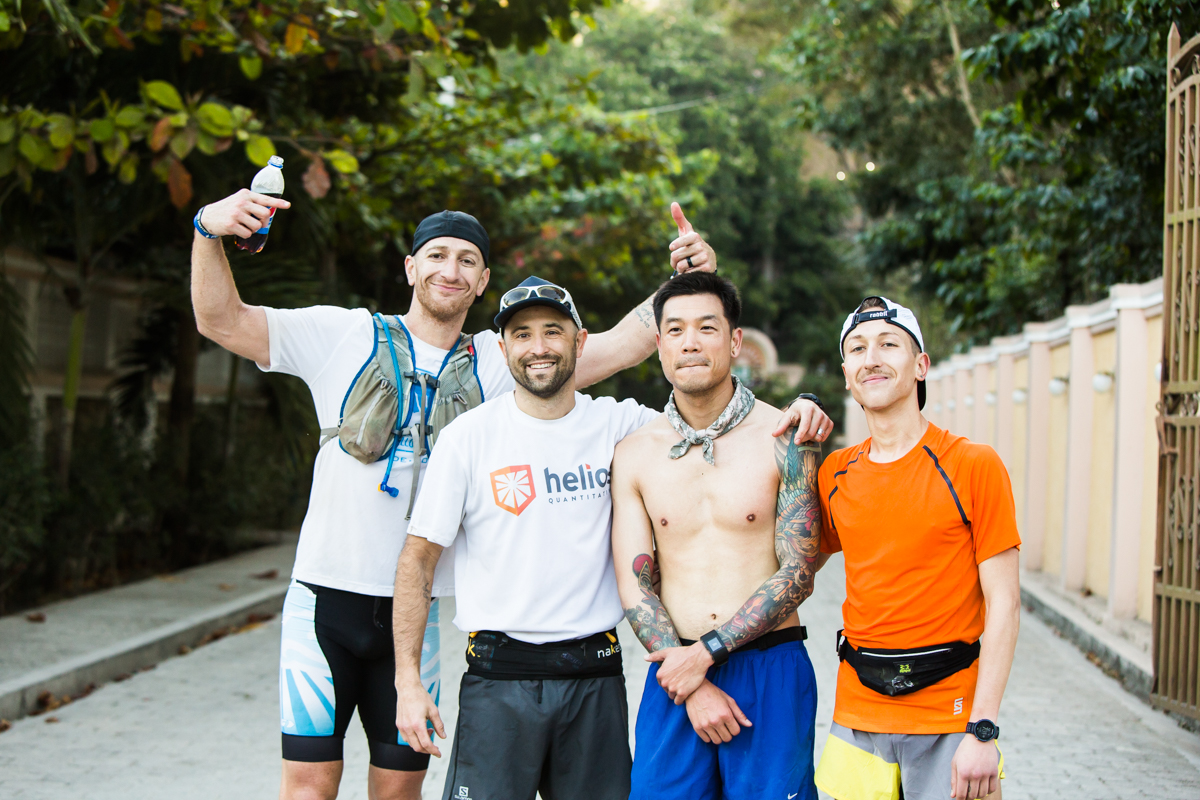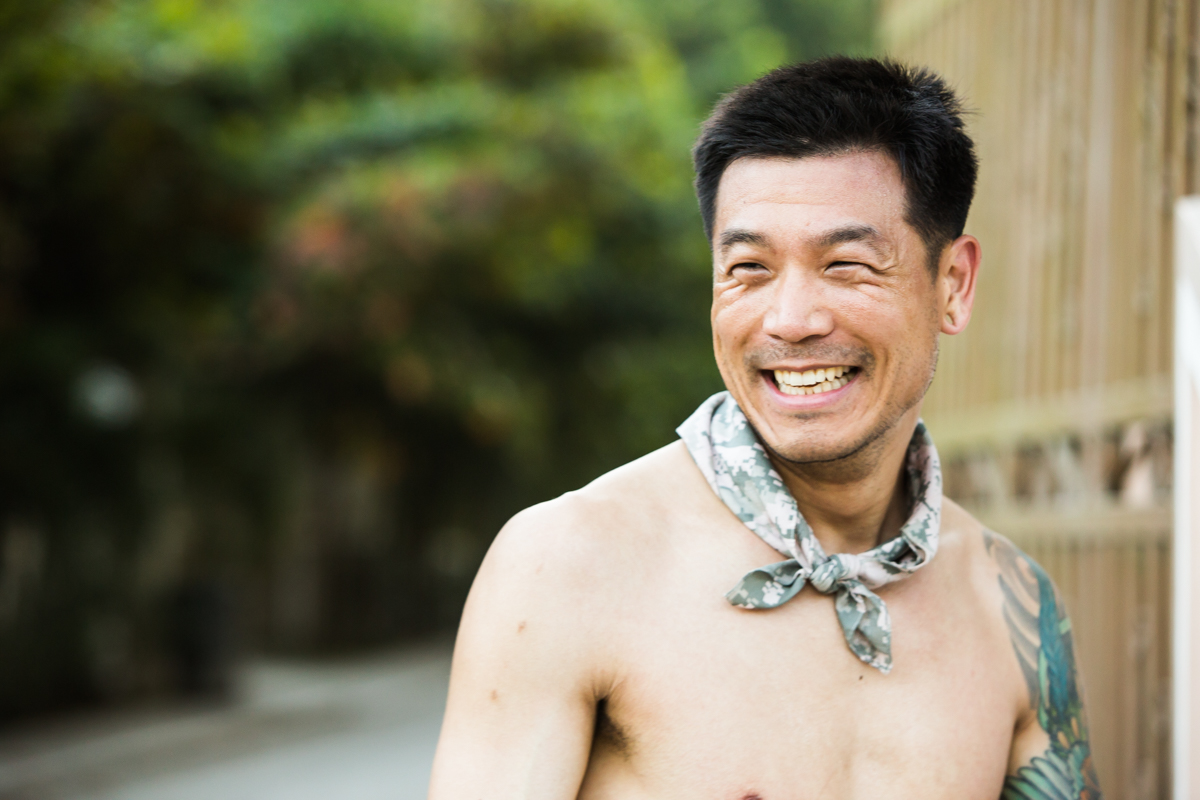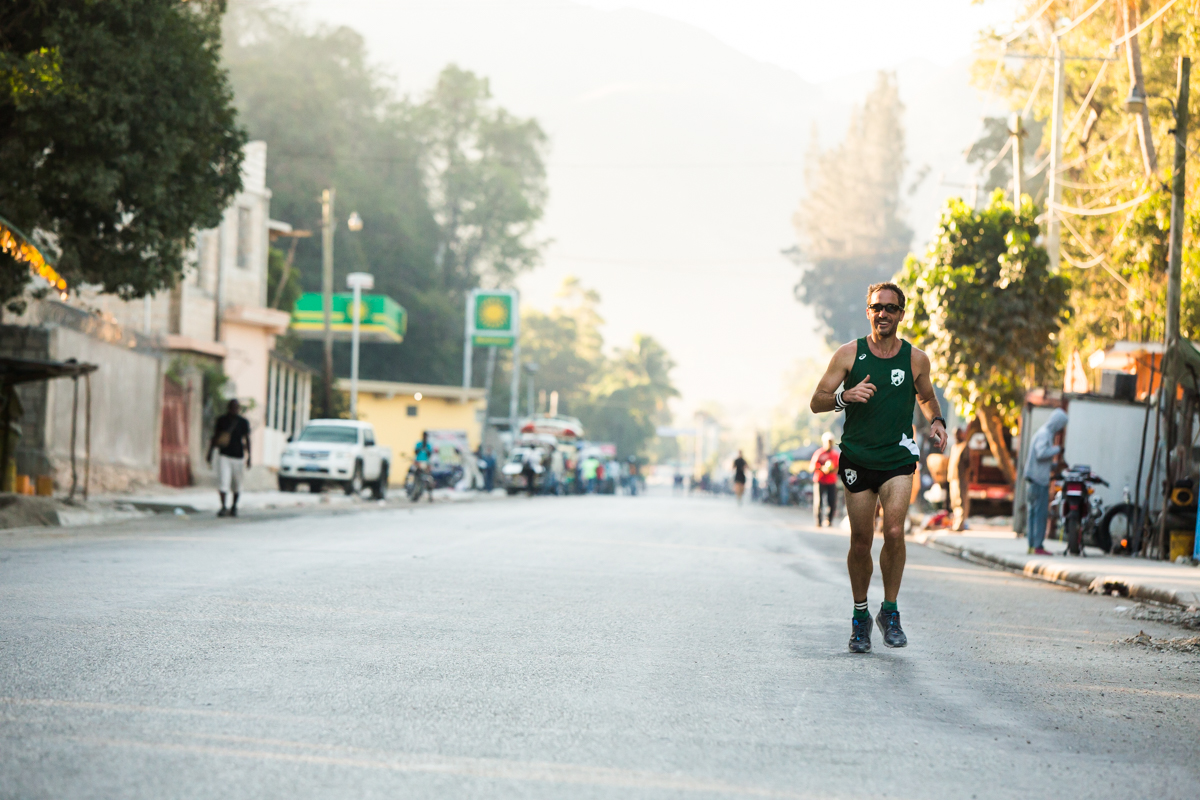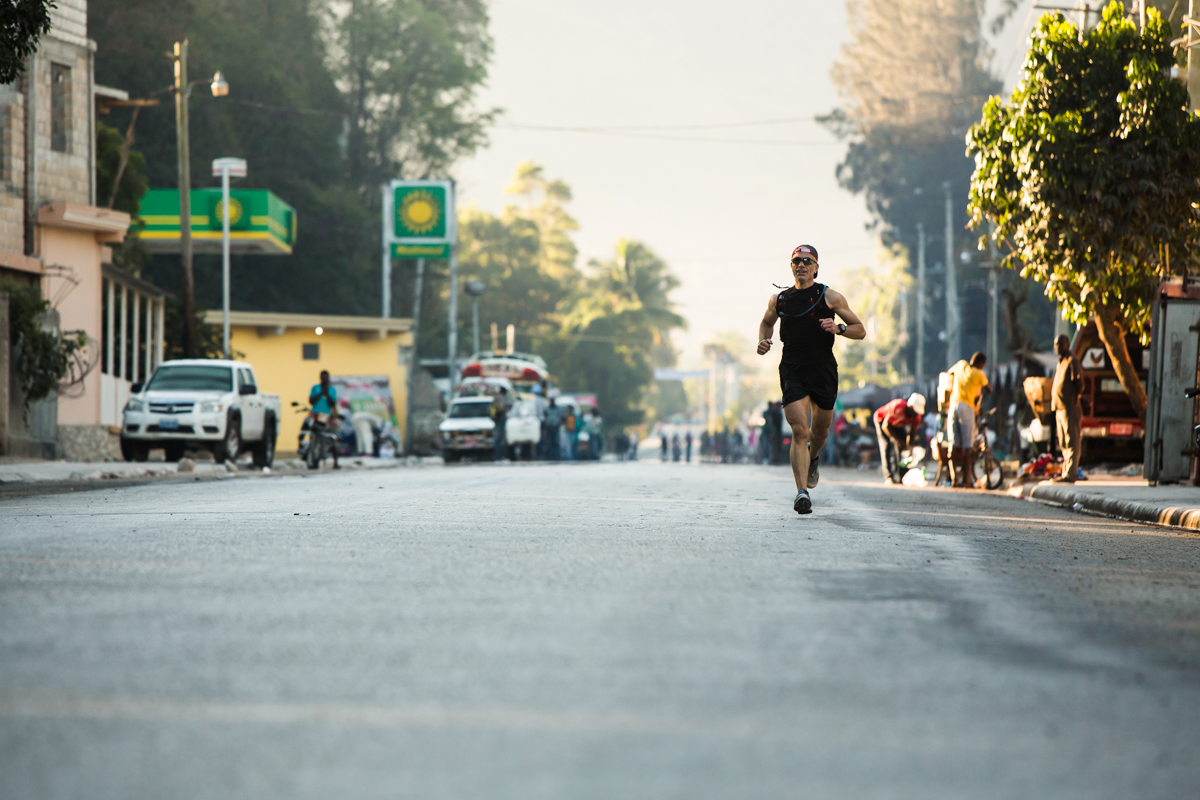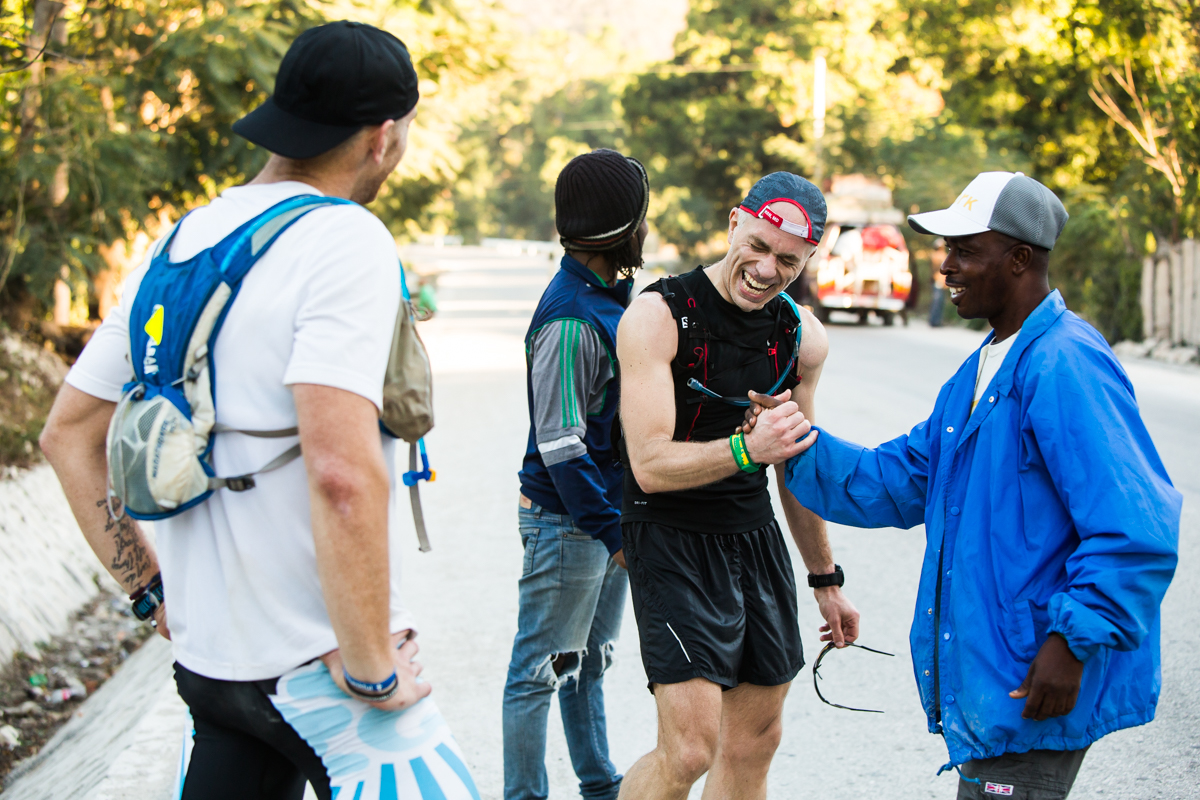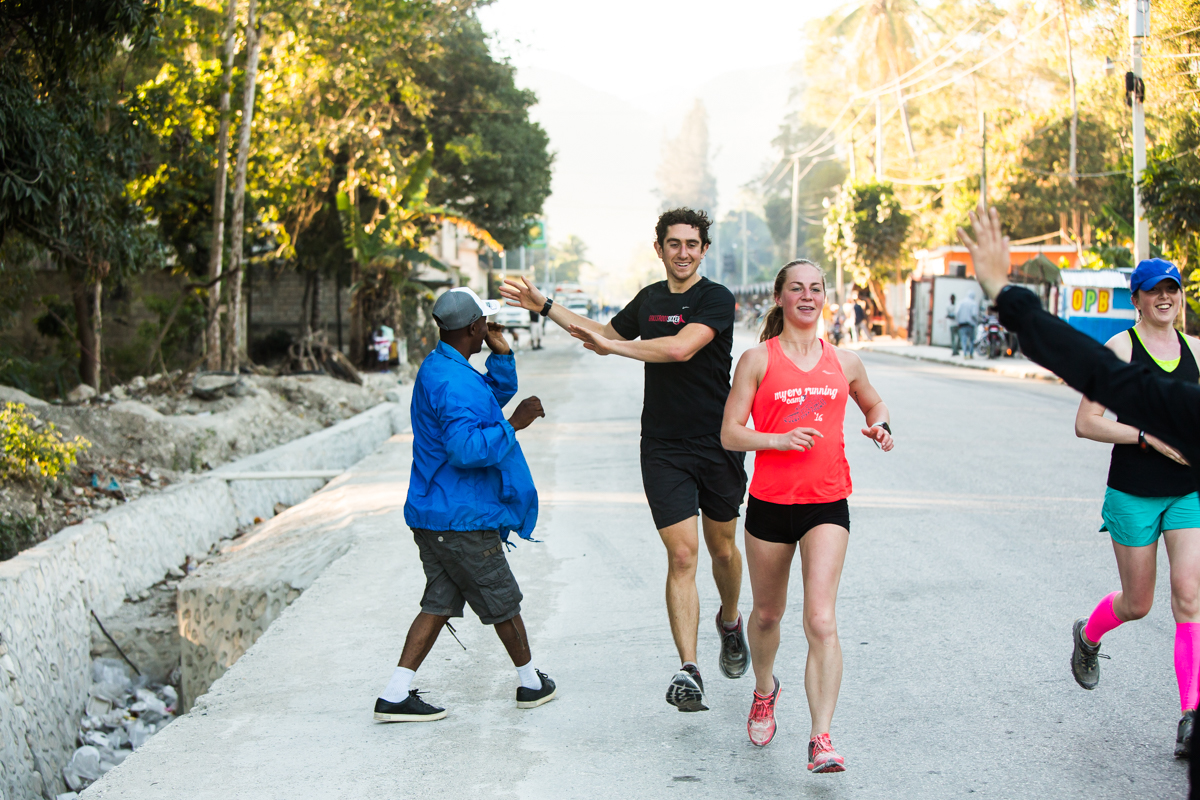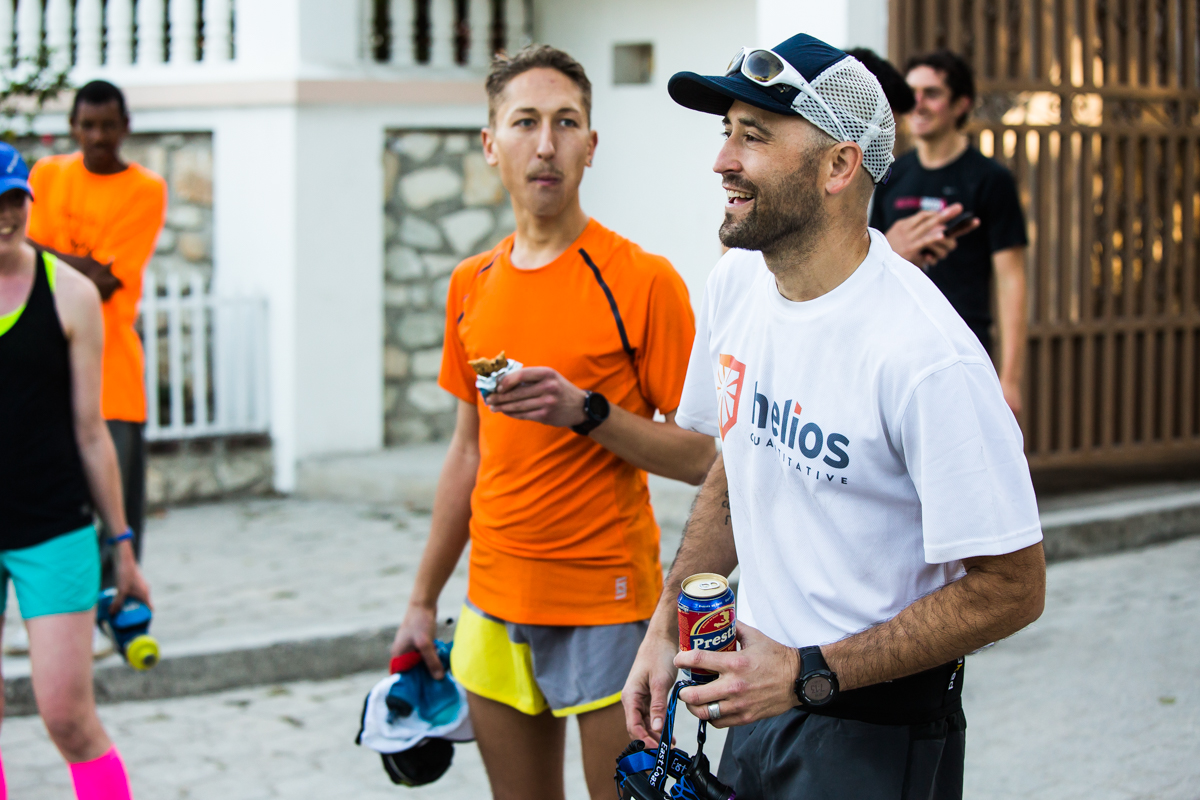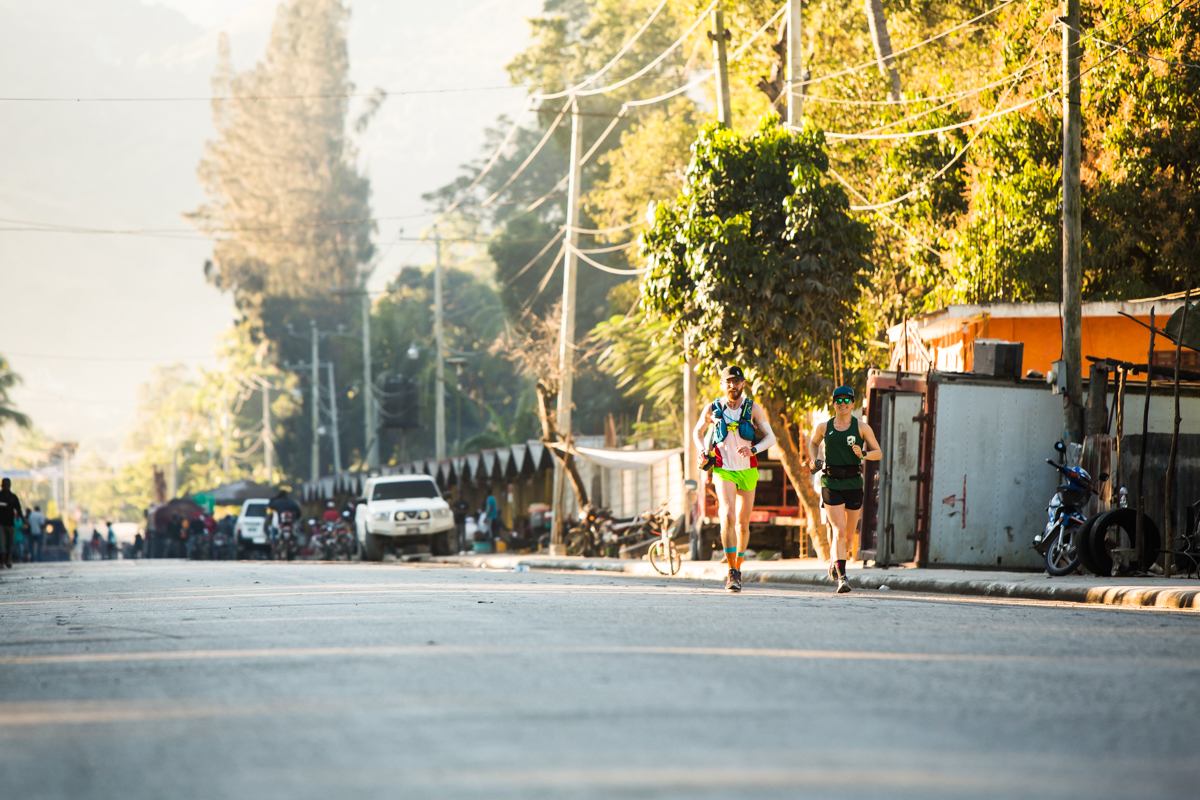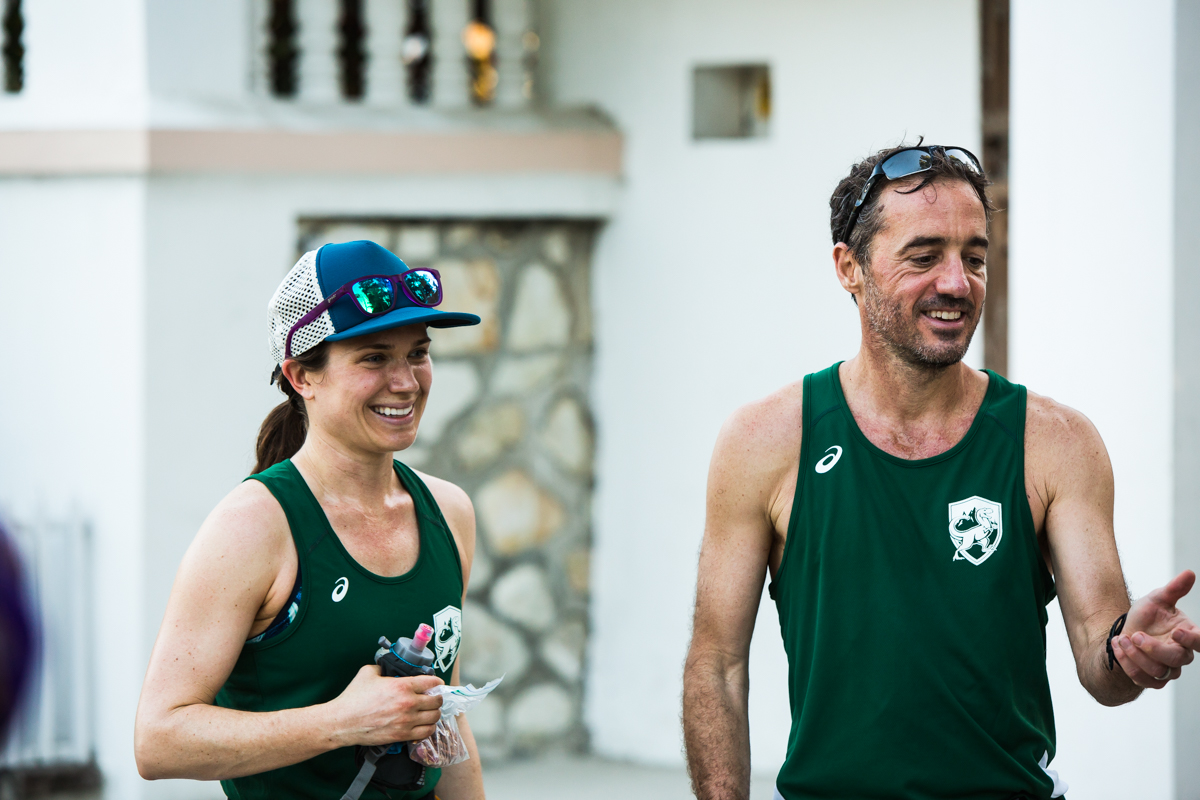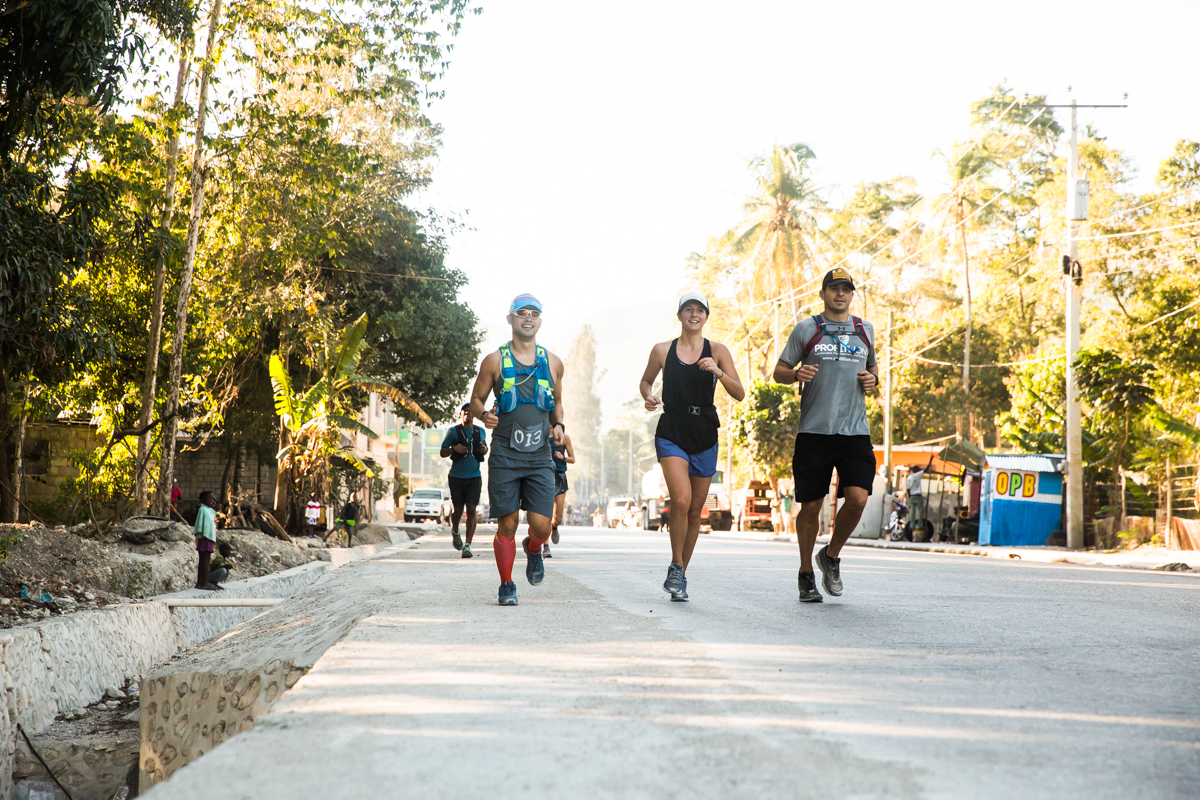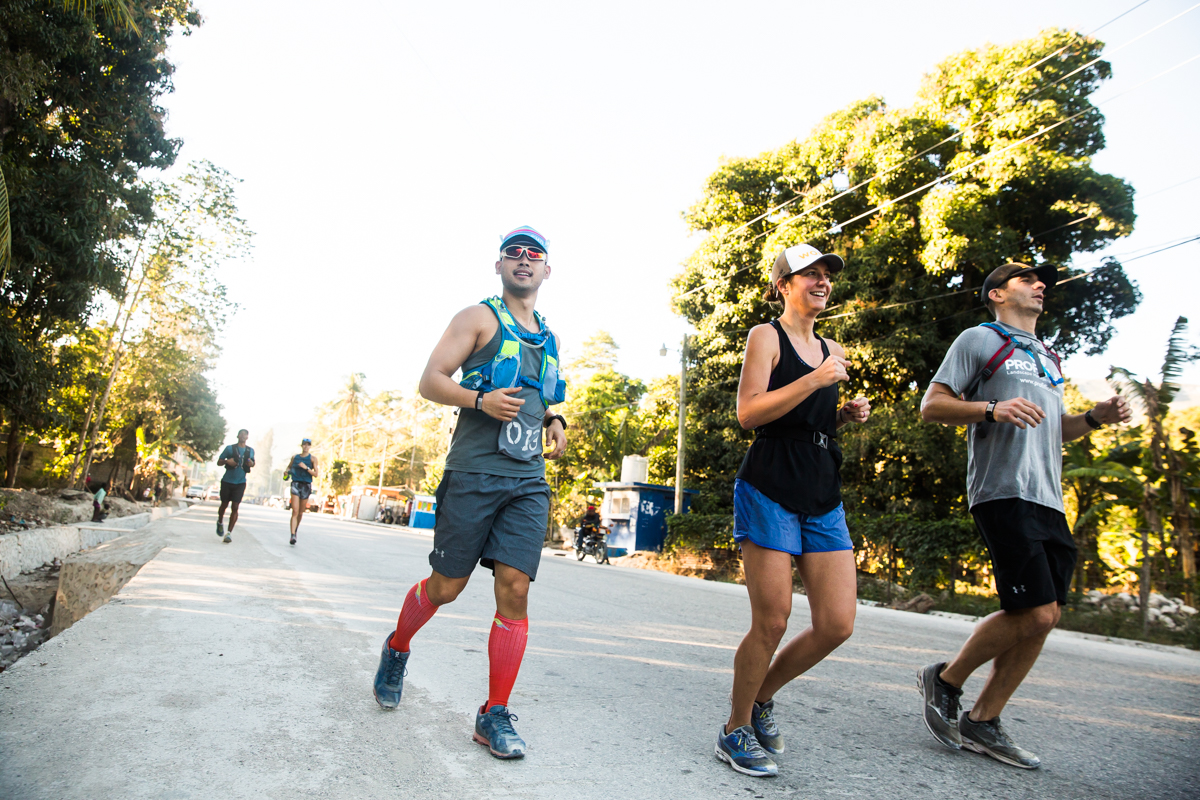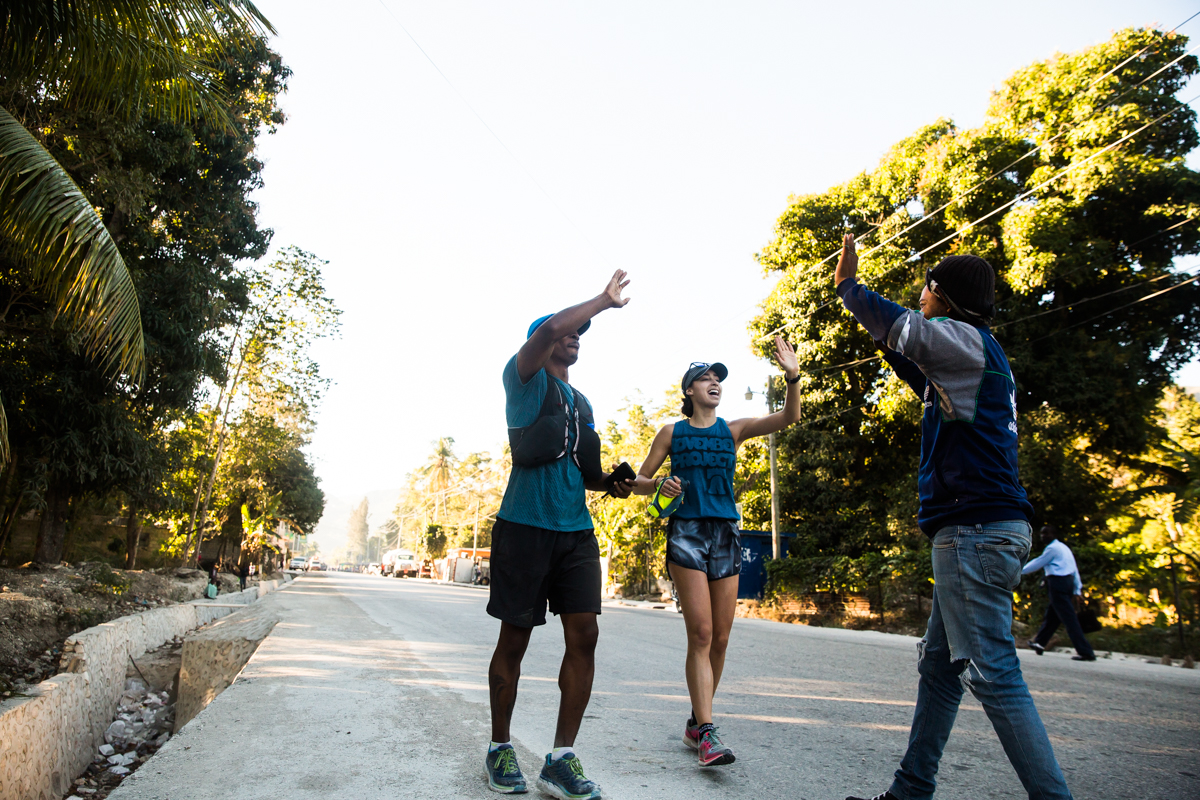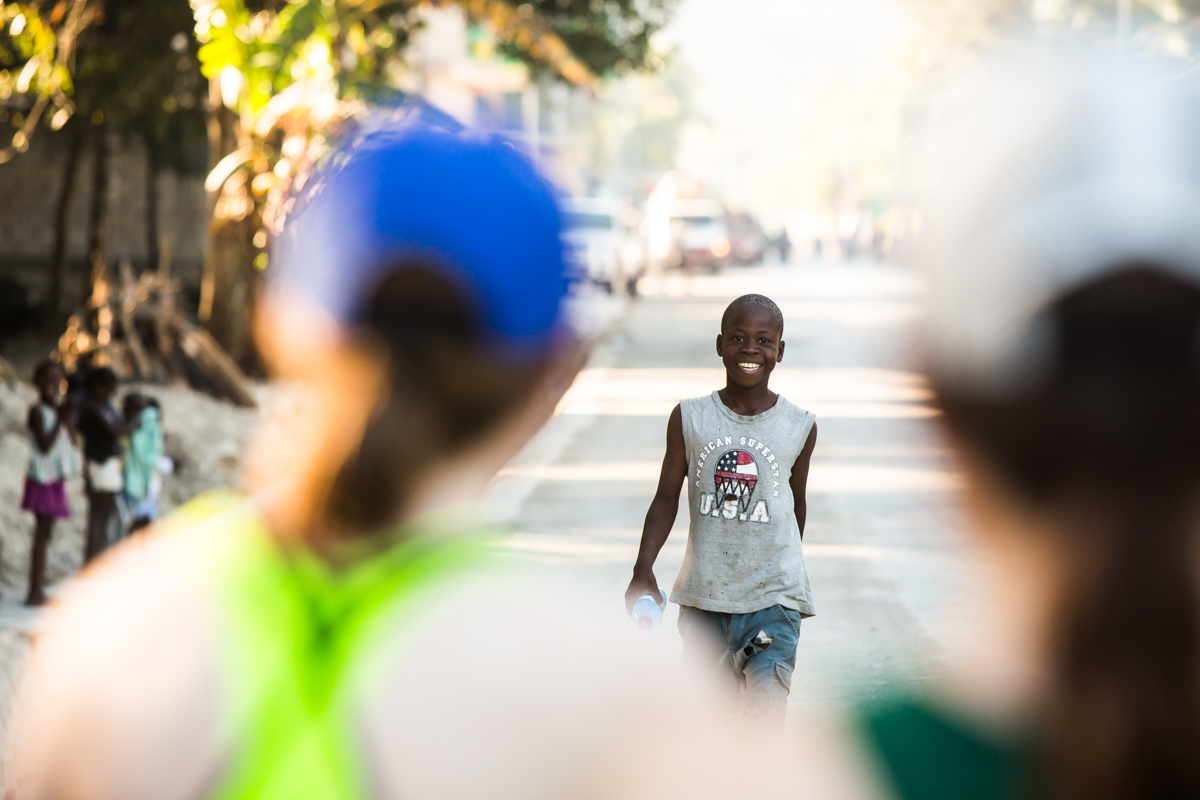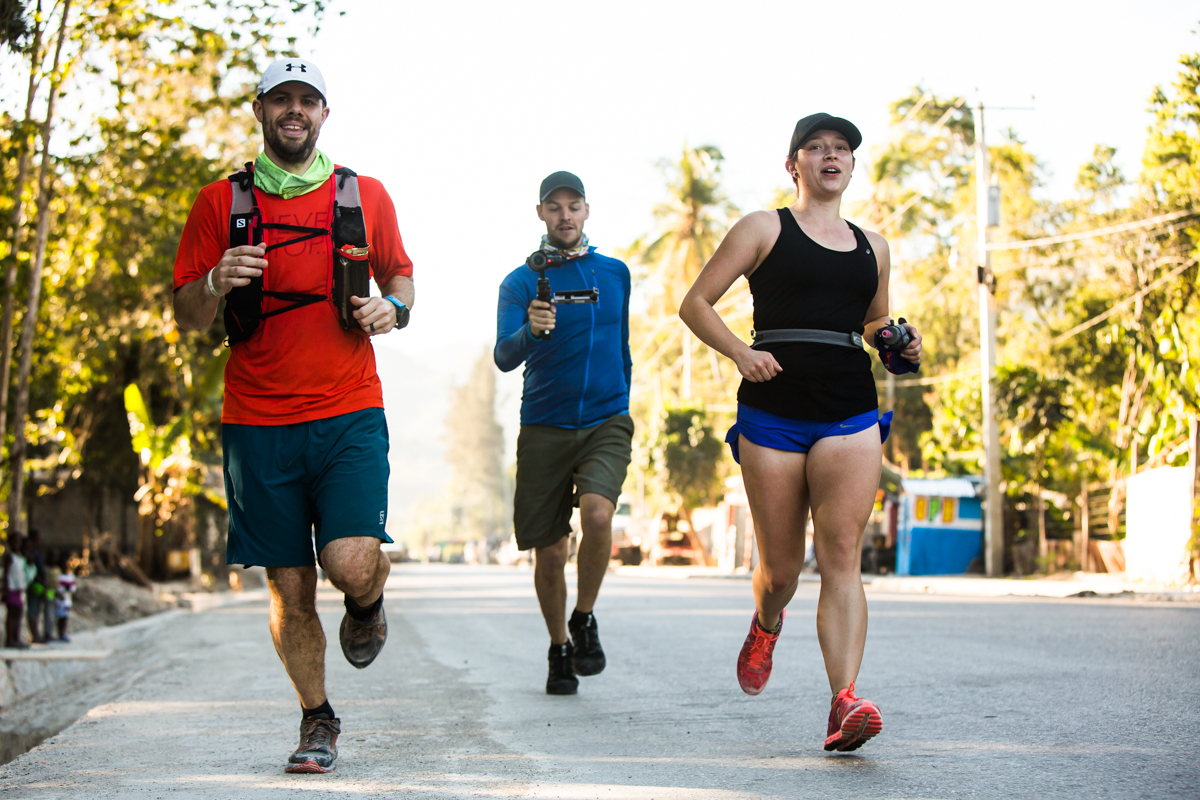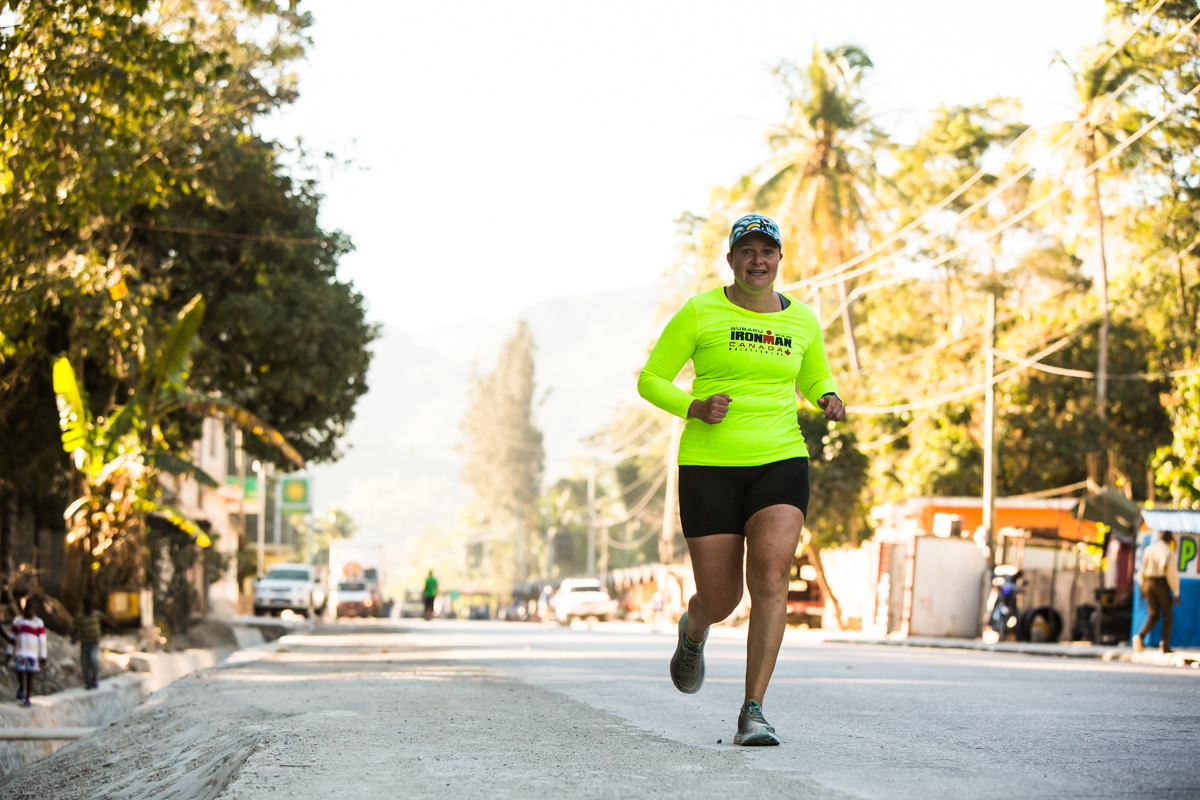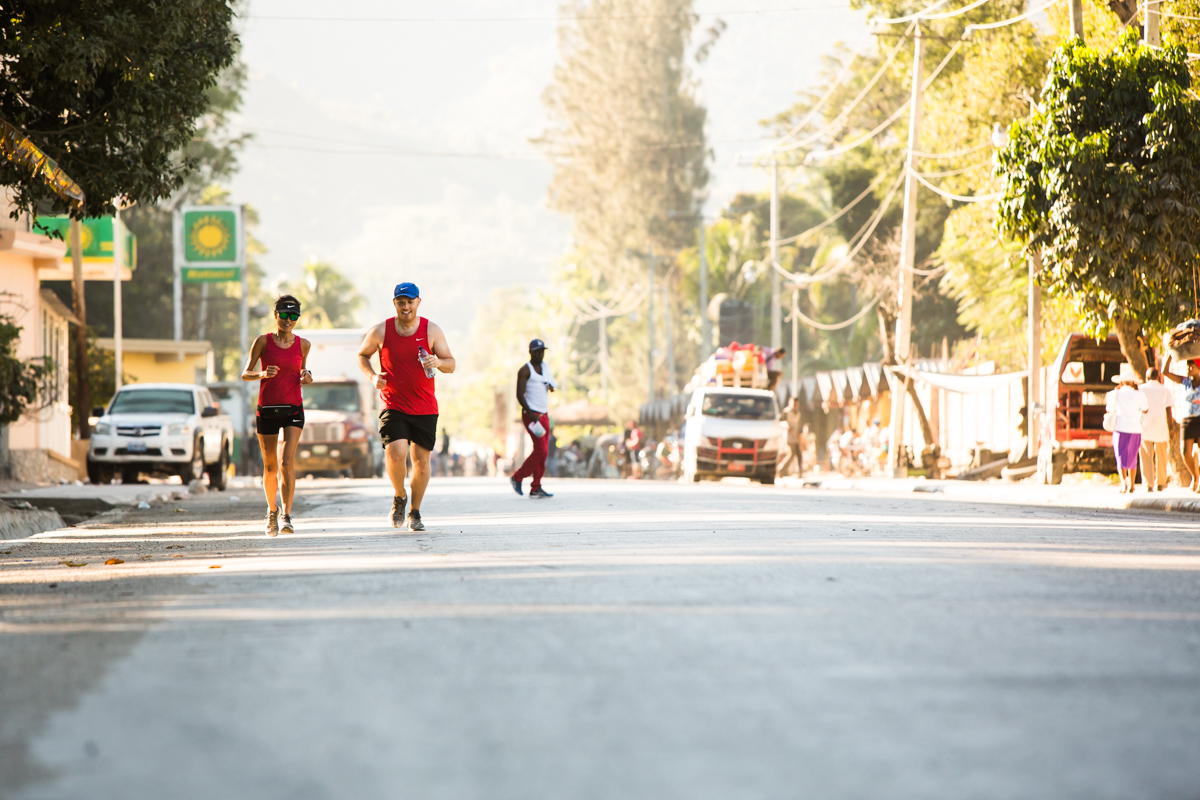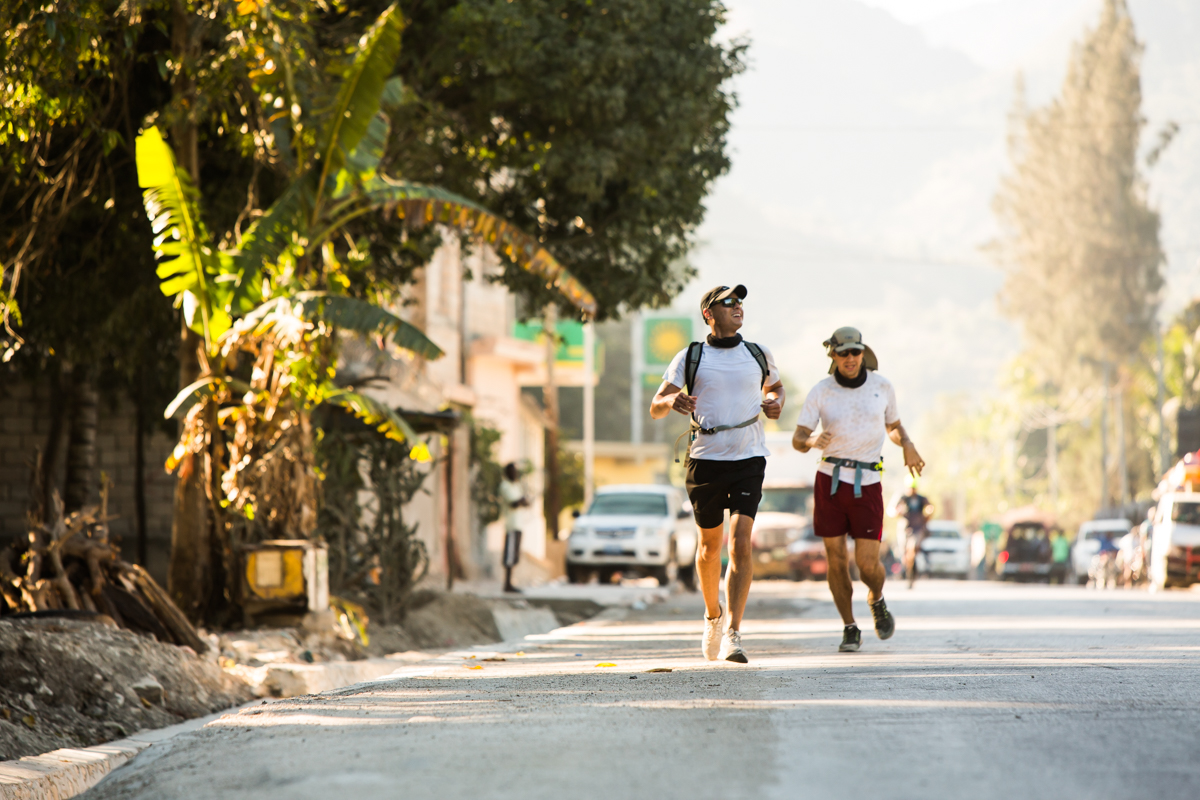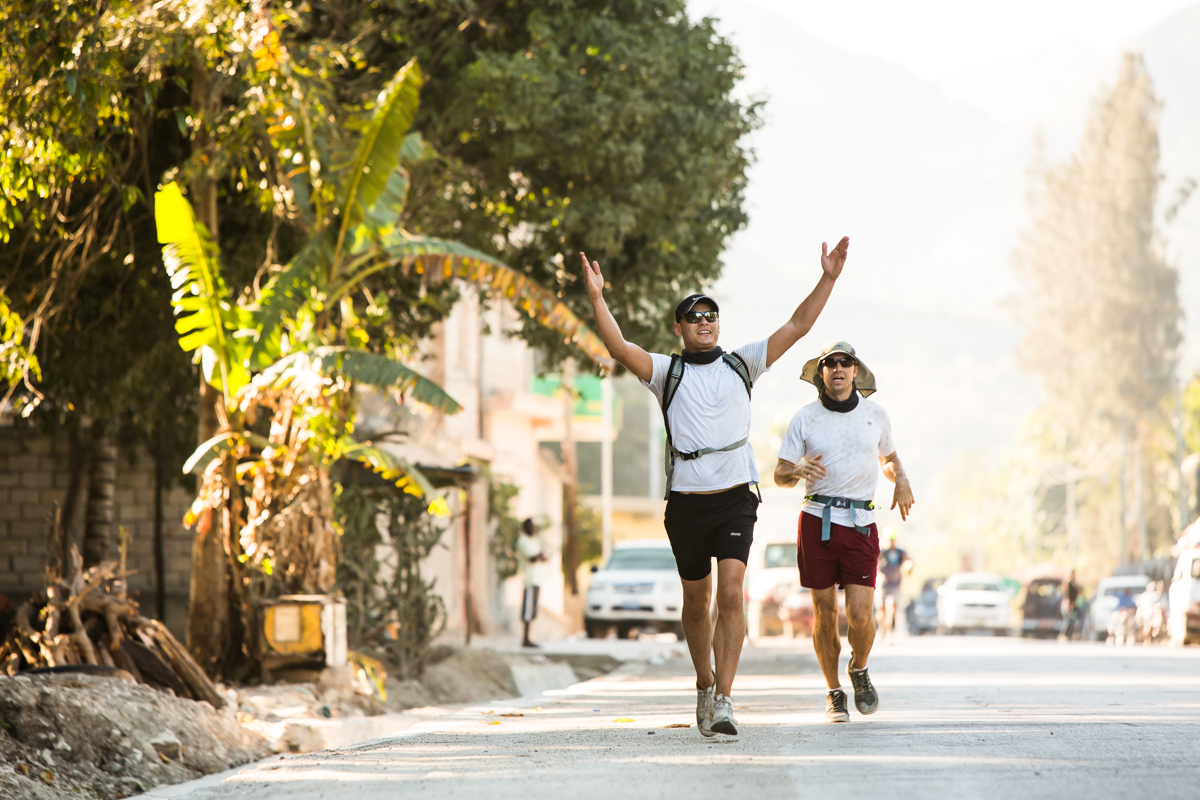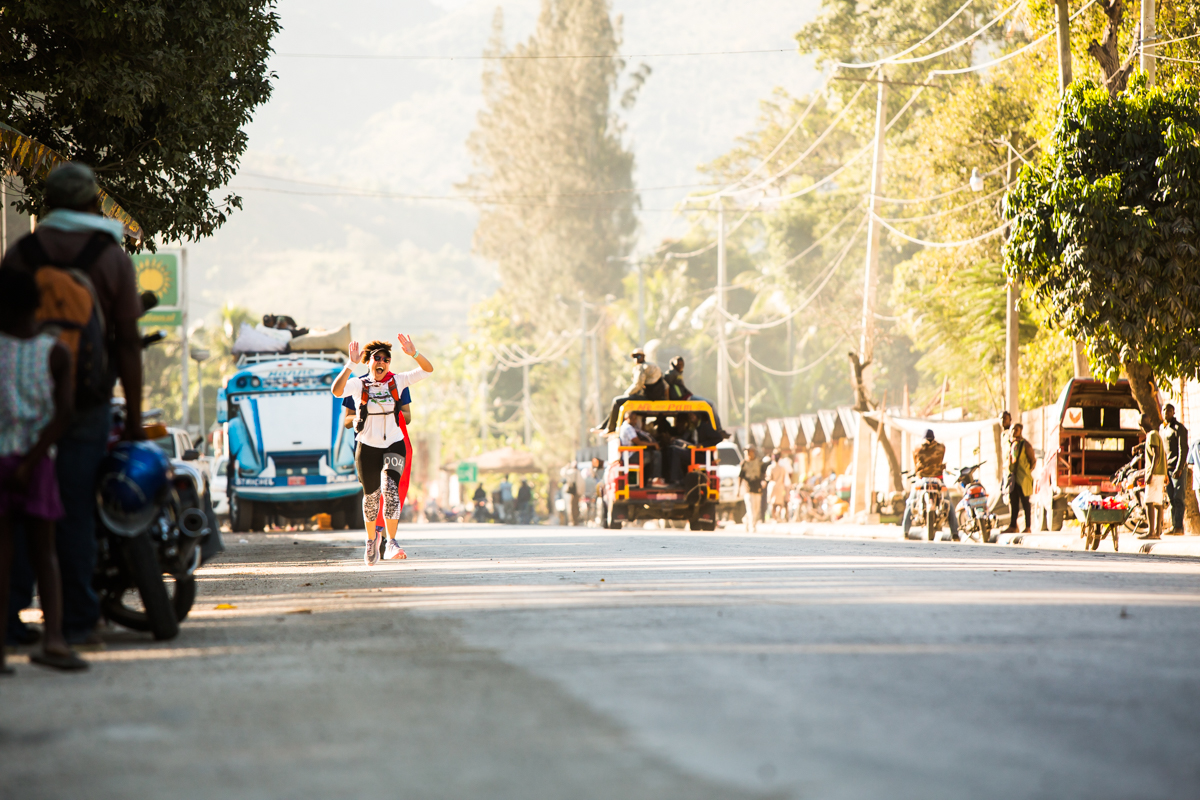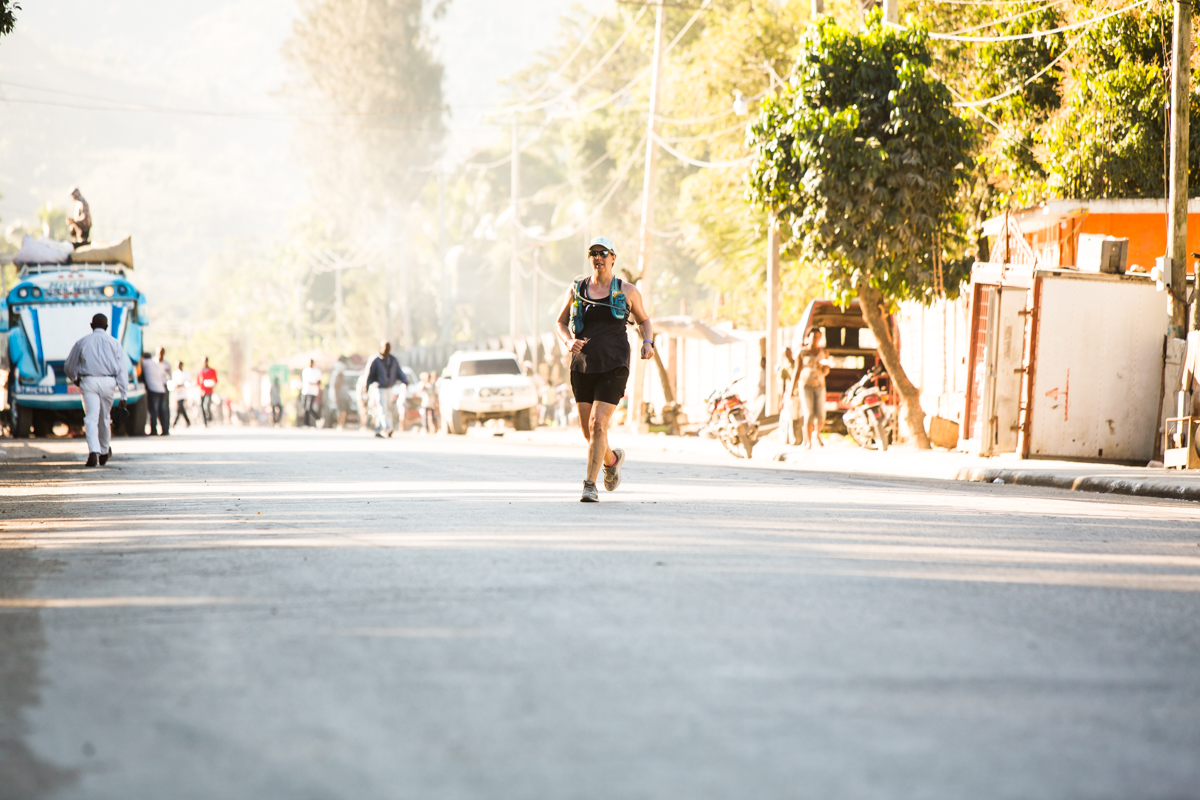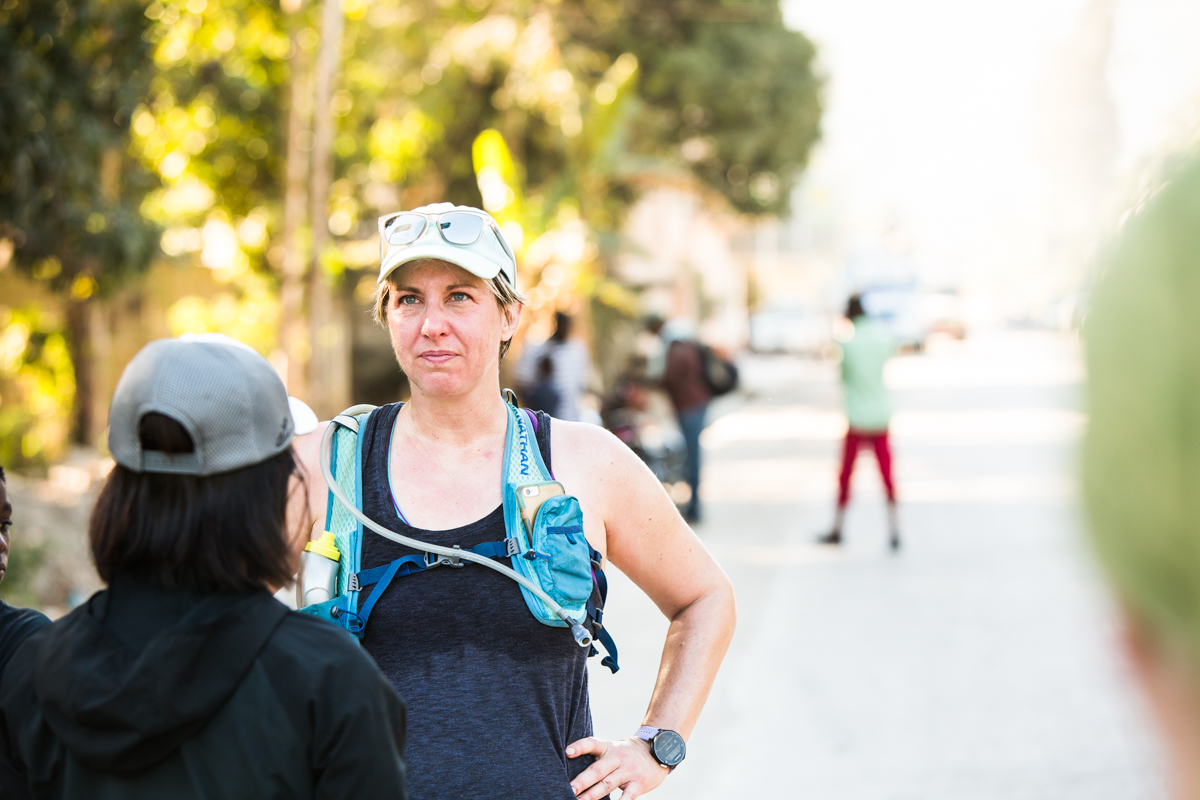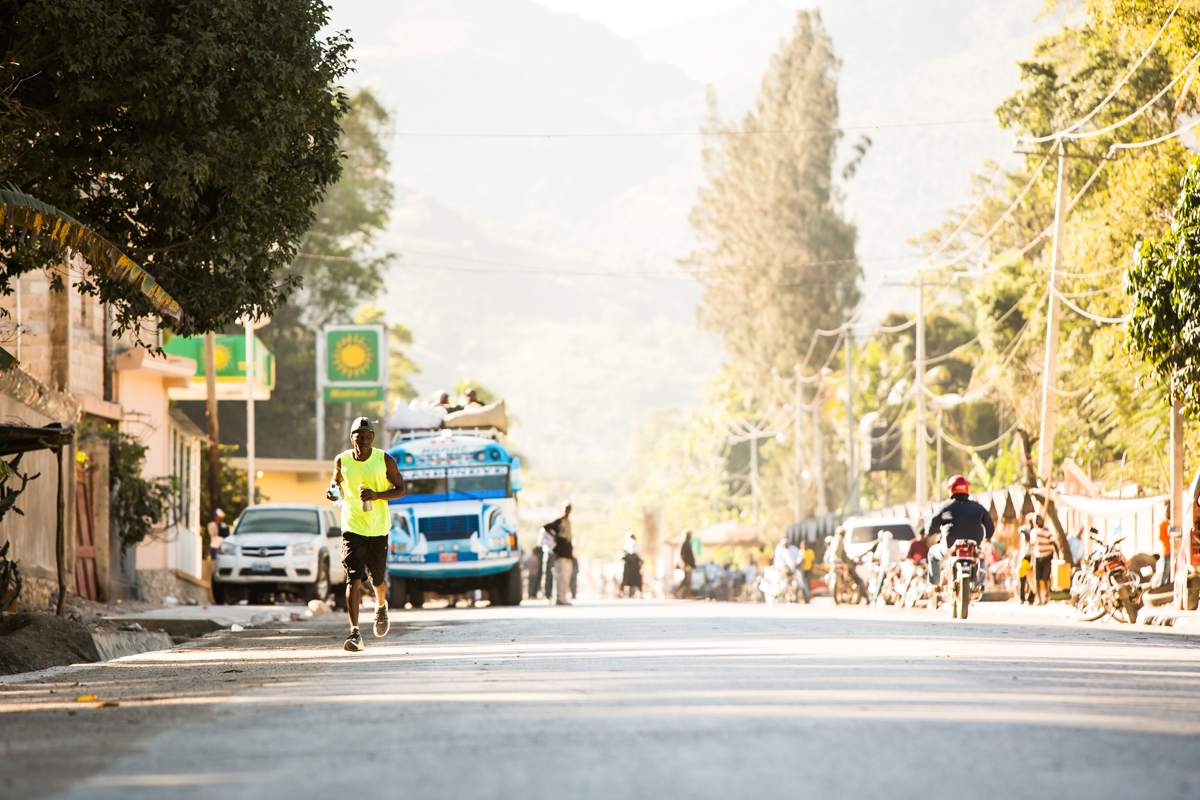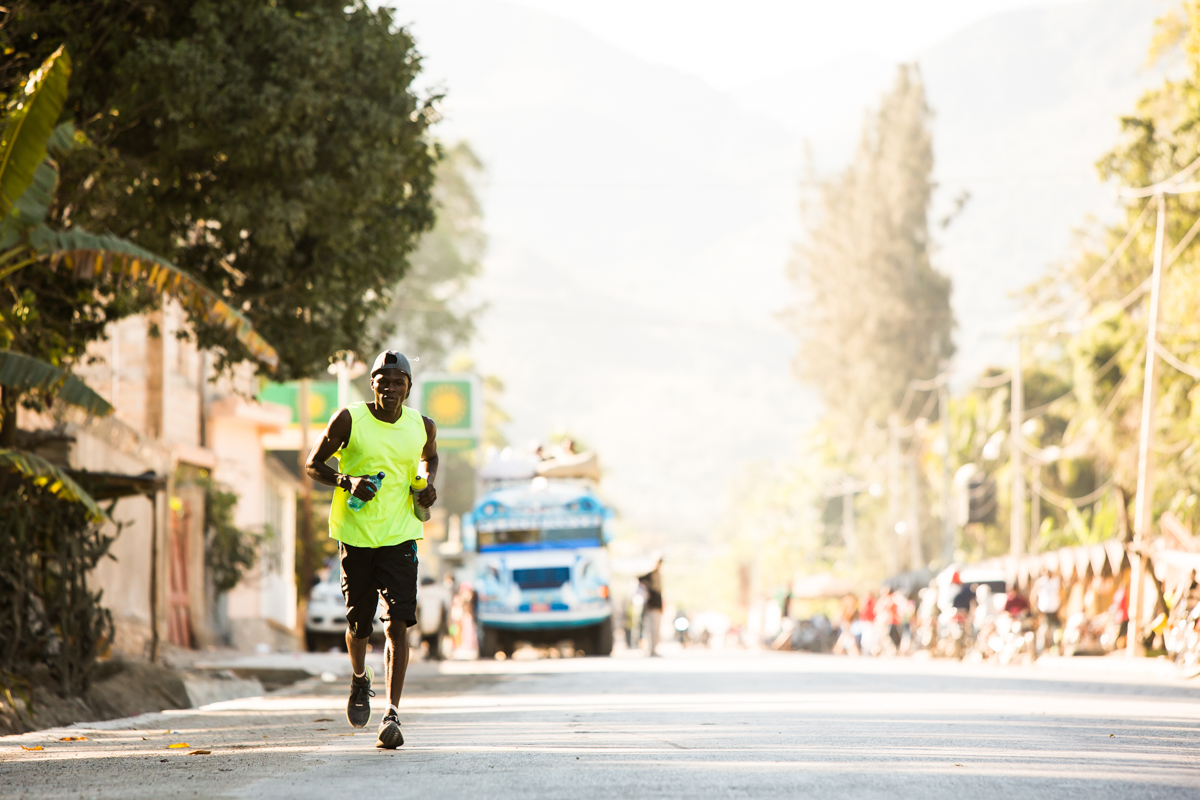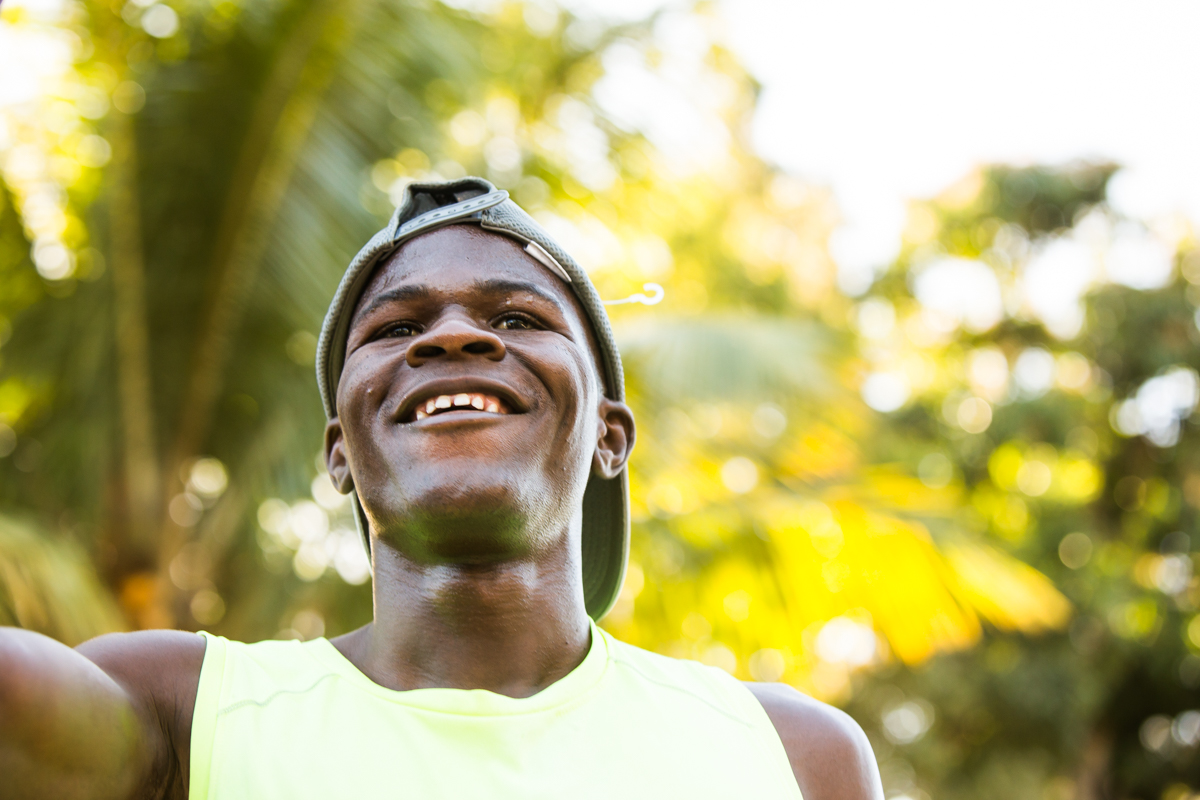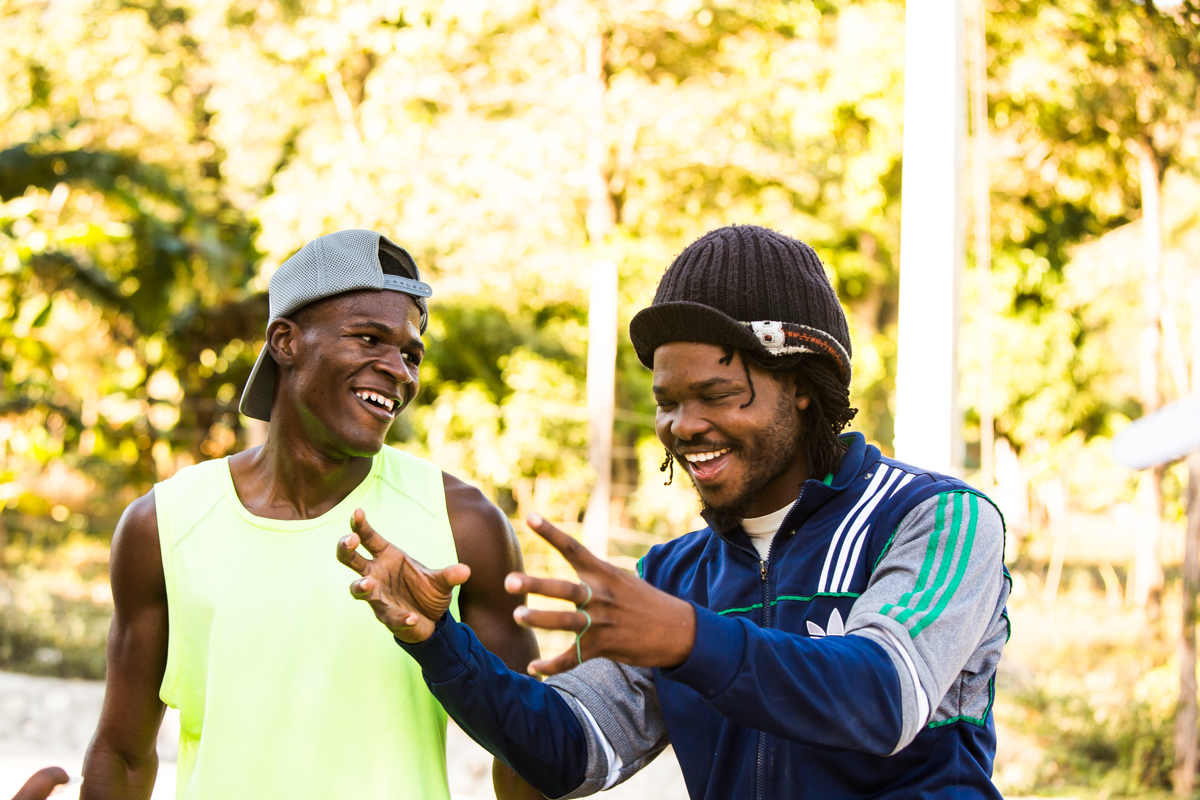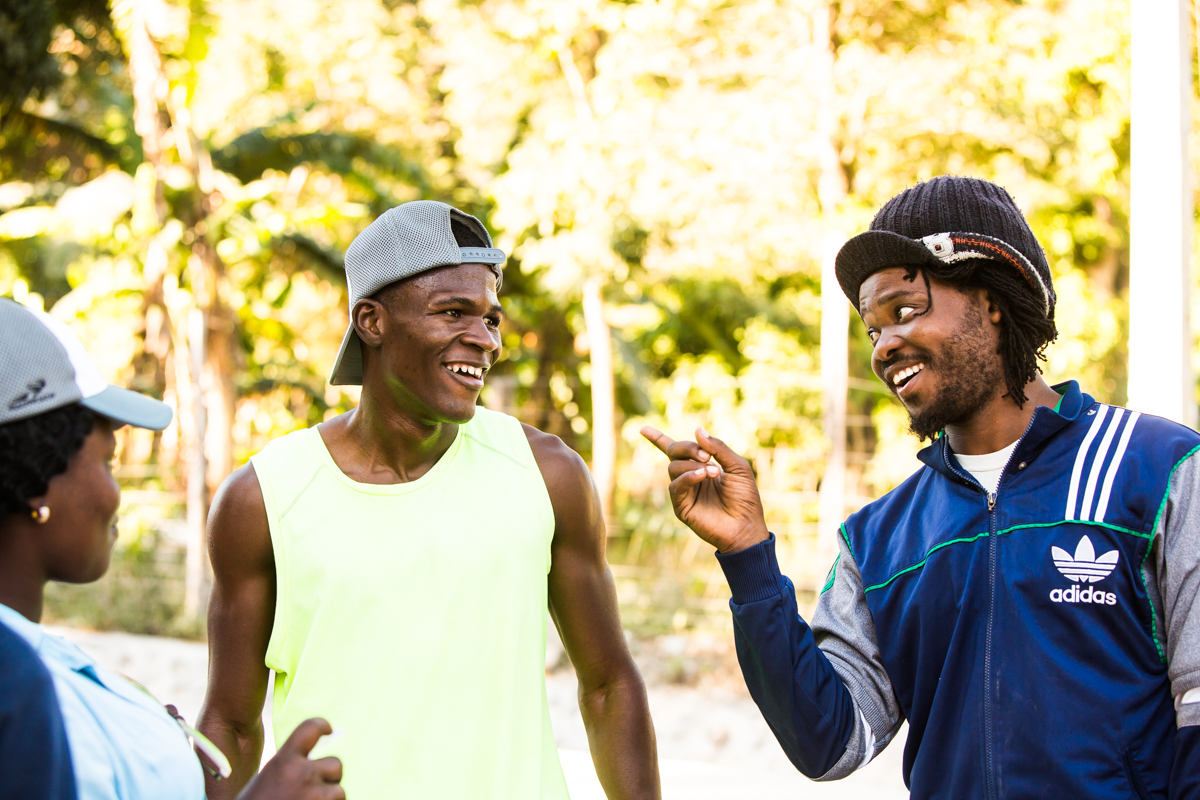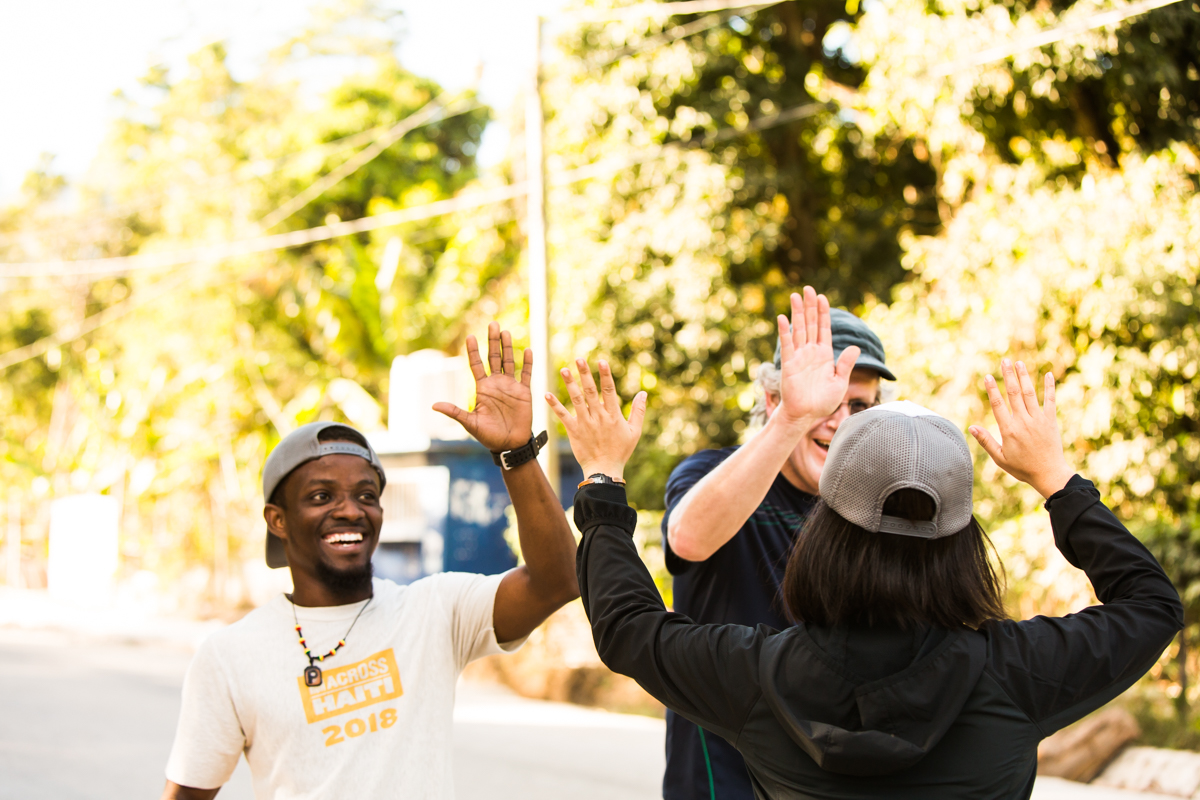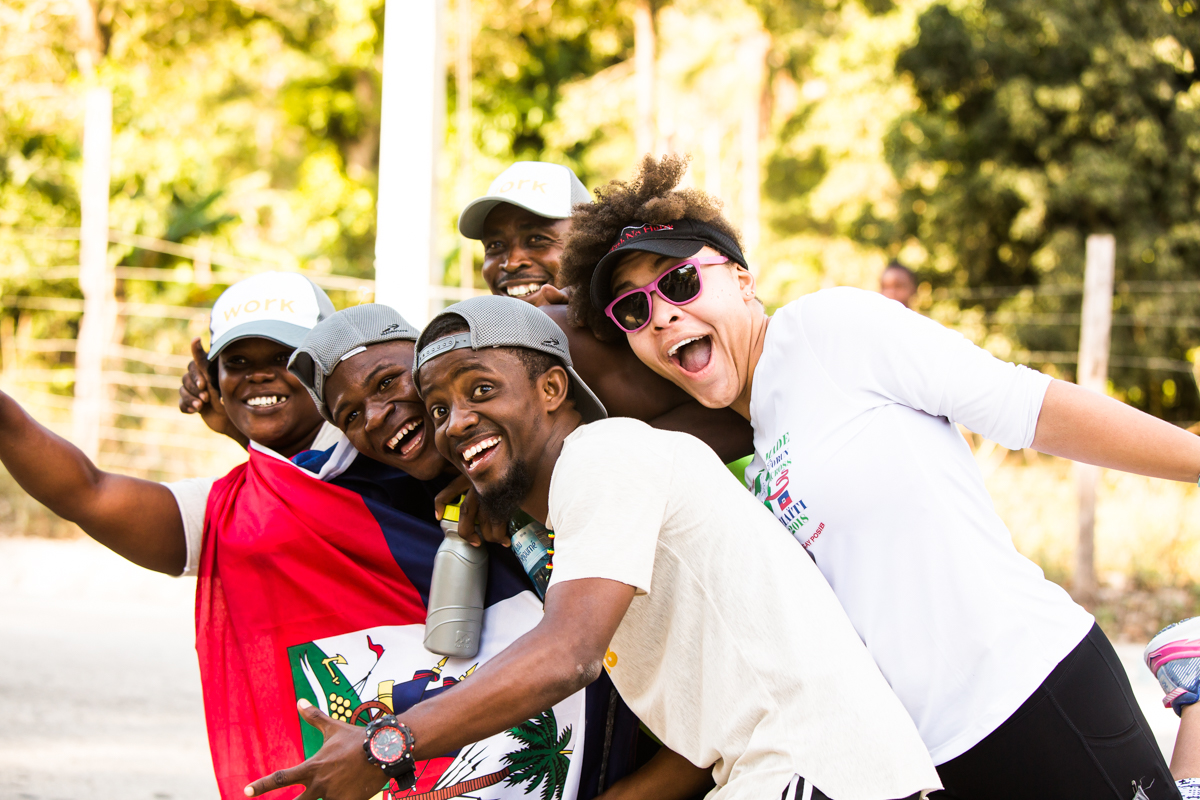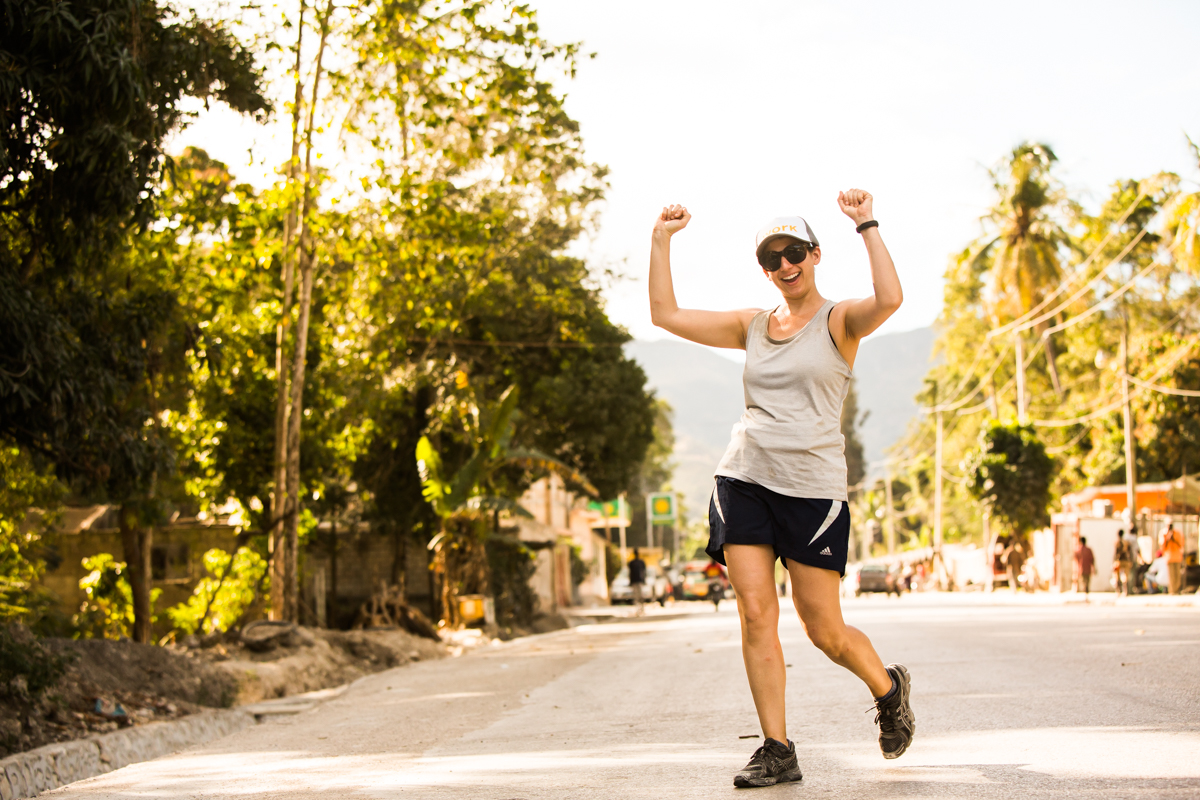 Photo and video credits: Duy Nguyen, Patrick Moynahan, and Kevin Kim.
Esther
One of the main reasons I wanted to run across Haiti for a 2nd year is because of the perspective that it gives you. Day to day it is very easy to get caught up in the little things that may not be ideal in life. When you experience Haiti on foot, you see how simple life really is in that we are all striving and living for the same things, love, laughter, purpose, and to serve others around you.
As we run across the country as a team, there is a destination we are moving toward. Our physical destination is to reach Jacmel, however the reason we are doing this despite all the pain we feel in our legs is to serve our family members who need our help and to show how beautiful Haiti is through our journey.
As we struggle to run up the mountains or through the busy marketplaces, we remind each other why it's worth it and why we refuse to give up. Just as we need each other as runners to complete this run, we are bound by the common goal to bring families out of extreme poverty by building relationships and joining forces.
There is a sense of unity, accomplishment and peace we feel each day as we complete the day's run. We want our families to experience the same kind of relentless spirit, to go beyond what's comfortable and see what they are capable of. This starts with having a dignified job, which is the core of our mission and will continue to be our focus throughout this week.
Daniel B.
There is nothing more uncertain or ill-advised than changing your plan/training at the last second. My running partner and I did just that the night before the first 30 mile run took place. We sat on the patio drinking to ice cold bottle of Haitian beer and made a scary choice. Instead of relaying, which would give us and our other relay partner more days of rest, we would run the entire run the whole way through. We chose relay because we didn't physically think we could finish if we did the entire 200+ mile run. We feared failure. On that patio we talked about the importance of Work. It was to give back and to help out. It wasn't about making it for our personal best but making this run for other people. We are now heading on to day three, after running the last two days and our hopes are high. The crew is tight and always on top of it and the other runners are eager to give out support and advice. Haiti is a beautiful place, the people are beautiful, but they do need help. I've never seen anything like this, I'm sure you've heard "Pictures don't do it justice" but yeah….they do not. There are a lot of mixed emotions running through this country, a lot to absorb, good, bad, intense and I don't know which one to talk about, but what I DO know is that we made the right choice to run it though.
Jess
I'm here! I'm finally in Haiti. After 5 months of training and talking about Running Across Haiti, I am finally doing it. I'm finally meeting the teammates I've become social media friends with, and the Work staff I've been e-mailing and calling after all this time. What an awesome experience it's been! From the time that I boarded the flight in Miami with the other runners and staff, I couldn't stop thinking about what this experience will mean for me, and so many of the people we are helping in Menelas. Coming into this journey, I didn't really know what to expect. Much of how I handled my training, and how I find myself to be taking in this experience so far, is ONE. DAY. AT. A. TIME. The only expectation I had about this experience is that I will hurt and the weather will be so hot. So far, the hurting is certainly happening, but the weather has been absolutely incredible. Coming from a cold winter in Philly, I was nervous about how my body would handle the temperature shock, but the low humidity and clouds are really working in my favor! Even if the rest of the week turns out to be very hot, at least I've been able to let my body ease into it. The first two days here have been such a contrast. One day, you are running through very crowded, polluted, dirty, LOUD markets, and the next, you climb a less populated mountain with outrageously beautiful landscape, fresh air and a cool breeze. I might have seen more goats and cattle than people! The high of my trip so far, have been the kids. I got to meet a few at the schoolhouse we stayed last night and they had a lot of fun looking at my phone and braiding my hair. I also had a few little girls grab onto my arms and walk with me for part of my run on Day 1. They were so happy, giggling when I would say "Bonjour!" and kept wanting to touch my watch and sunglasses. What started as a low point for me ends as another high…on day two, with only two miles left of my run, I experienced a sharp stabbing pain in my foot that forced me to walk or modify myself to a very slow shuffle for the rest of the run. The other 4 runners that I was with stopped with me to walk and slowed their pace and said "we are all in this together." There is something really special about the people that come here to run. Pain or no pain, we are in for a long week. We learn to become quick friends and big supporters. It's going to take all of our bodily resources, mental energies and high-fives and fun spirits to get through those tough miles. What I feel right now, is that I'm damn happy to be here and this is already the coolest experience of my life.
SAM
The Pink Frisbee
The pink Frisbee was a last minute addition to the suitcase full of necessities. Though I've typically packed it when ever going on a a warm weather trip, this wasn't planned as a typical trip (little did I know how atypical it would be!) I like to think the frisbee enjoys getting out someplace warm, briefly escaping the cold winter on the garage shelf.
Arriving at the Plaisance school campus on Day 2, I thought it would be a good place to dig out the frisbee and introduce it to Haiti. As we occupied their usual classrooms, pushing their desks around, the kids watched with curiosity from the open air windows; (I wonder if the older students considered any parallels to Haiti in the 1700's?) As they became accustomed to our strange faces some made tentative steps inside to get a closer look. Others made a game of running away laughing/shouting/pointing at the "blancos". After our "camp" was set up it was time for some recreation and an ice-breaker—a perfect job for a Frisbee.
The art of Frisbee throwing is fairly universal—start throwing one around and you're likely to find another player pretty quickly, not to mention all the wannabe's! It only took a few throws between crew and runners to attract an introverted crowd of kids and adults—one of whom could make the one-finger catch pretty consistently! A soccer game was in progress on the other side of the school which may explain why so many girls wanted to try, but I think the fluorescent pink color may have been a factor. In no time at all, they had discovered the fun of the throw, the almost catch, the chase, the scream, the tug-of-war, and repeat.
It was a joy to be part of it. I didn't even ask for it back. Next year we're bringing a bunch.
Amy
Reflections on Day 2: Plaisance to D'Ennery
The morning miles of Day 2 were dark and lonely. I started the day running by myself on a dark and bumpy road headed from Plaisance to D'Ennery. A short 13 mile run that day turned out to be both a physical and emotional journey.
Tears started to flow early on as I realized, too late, that I should have changed the batteries in my headlamp. The darkness was like nothing I have experienced and fiddling with my headlamp left me behind the group. The area is rural and without power. I gripped the headlamp in my hand so I could see the rocks and potholes 2 feet ahead. I didn't sleep much at all the night before, on an air mattress on a cement school house floor. I ran 34 miles the day before, my longest run ever. I was tired.
Day 2 was a striking contrast to Day 1. On Day 1, I ran with Ange, who is from Haiti and now lives in Pittsburgh. She speaks Creole, so she greeted everyone we encountered. I happily chimed in with the word "bonjour" and a wave. The day was fun and entertaining. It was challenging but I felt solid during the run.
Day 2 started as I described above and spiraled from there. My thoughts became dark. I missed my family. I was tired. The mountain pass was steep and long. I knew I had 7-8 miles of uphill to climb. More tears flowed. People were few and far between, and did not seem to have much enthusiasm for white people running through their country. Children begged me for money. More tears.
My thoughts turned to my purpose. I'm running through Haiti in expensive running gear—a hydration pack, my "preferred" shoes and clothes, gels and other food I've trained with, while people around me are deeply steeped in poverty. I wondered if doing this run was self-indulgent. Aside from fundraising, am I making an impact? More tears.
When I reached the peak, both symbolic and geographic, and headed downhill, the tears slowed, my thoughts cleared and I started to process. I need to find a way for my experience during this run to have a lasting impact after I get home. My work is just starting when we touch the coast of Jacmel on Day 8. I'm not sure what that looks like yet, but I have a few miles of running left this week to try to work through that (in the words of the Avett Brothers "it turns out we don't get to know everything.")
Onward.
Bryn
In preparing for this challenge we've been told many times, "Let Haiti wash over you" and I didn't quite understand the truth behind that message until this point of reflection.
The people, the culture, our families, the support, the sounds, the before dawn hustle and bustle, the smells, the food, the Prestige. This experience, unlike any other, has submerged us and stolen my heart.
Leading up to the run, I was anxious to be so far outside my comfort zone and now, I can't even fathom that anxiety or where it stemmed from. From the moment we stepped off the plane in Cap-Haitien, we were welcomed with open arms. The support from the country, our Haitian families, fellow runners, I now call friends, has been overwhelmingly beautiful and heart warming. From the children in crocs who can out run us any day, to the "Bonjour!" from the homes along the route, to the cheers from our Haitian support crew at every 5k...that is what makes this run possible!
BrIan
So far, Haiti is a lot different than what you see in the US media. Before I came down here all I heard from friends and family was, why would you want to go there? At first, I was looking for the challenge, and to see what Haiti was actually like. When we left the airport, the first town we went through did make me think of what you see in the media, but that opinion quickly change, as we arrived at our first hotel. My mind was changed forever, when we started running. The views are amazing, beautiful, and constantly changing.
Even though some of the days the running has been tough, just taking the time to look around helps the miles pass by.
Jalyn
"It's a great day to be a Haitian!"
Wow. Today was freaking awesome! After being alone on day one for pretty much the entire 34 miles, it was really enjoyable to have a solid 13 with Josh and Jacquie, sharing our life stories and really getting to know one another. It made the climb fly by and we got to appreciate some beautiful views together.

It's crazy to think I'm here running these distances now. I grew up always believing that I was a mid-distance athlete, focusing on the 800m and mile through high school and into college until this past fall, where I had my very last cross country season to end my undergraduate career in December. Going into cross country in August, my longest run EVER was 16 miles. As soon as I finished in November, I had to kick into high gear for the Run Across Haiti! My longest run before I got here was actually only 30 miles, which I surpassed on day one and will again TWO more times before returning home. It's so funny to see how my running career has changed in less than a year! Our measly 13 miles today felt so smooth and like a great shakeout to yesterday's climb, something I NEVER thought I would say. I think it's safe to say, I have now made that transition to a long distance athlete!

Aside from the distance, I am so happy to be back in Haiti (I was here in March with my college). I heard about this run through a friend, and that it changed his life in so many ways, he actually did it twice. With his help, Work accepted this weird girl who had only raced up to a 6K to join this awesome team of crazy runners to do some real-life change in a country that I love. When I came here with my school, we did a medical mission trip. Although I fell in love with the country's beauty and its people, I was unsatisfied with the temporary aid in which we were able to give. What I love about Work is that they focus on a small group to make radical moves, one family at a time, in order to eliminate poverty from the inside out. I love that it isn't a free handout and that it doesn't create a culture of dependency; it creates a culture of hard work and reaping that work's benefits. I truly don't believe Haitians want handouts and they surely don't need the influence of Western culture.

We had the privilege today of seeing the museum for Toussaint Louverture in Ennery today. First off, I share a birthday with that guy, so he was already legit. BUT what makes him cooler is that he is the "Father of Independence," rallying up the slaves on the island to revolt against Napoleon Bonaparte and bringing Haiti to freedom as the FIRST free, black nation! That's some swaggy stuff there.

Haitians are proud to be Haitian, and I sure as hell would be too! :)
Maxime
I'm Maxime and I'm very happy because of being part of the crew this year, this is my first run across Haiti. And I am okay dealing with all medical items needed on the truck, medical supplies, checklists and injury report. I also want you to know that everybody who I've been working with is very helpful, instructive because I'm learning so much from them, they are patients and they are very kind. For now I can say that everything is okay and I'm enjoying everything, I like clapping my hands to welcome the runners when they arrive at a checkpoint, I like when the kids run after the runners in order to encourage them. The run across Haiti is really amazing, I think that we can have more people participating on it in order to help Haitians people.
Justin
It's great to be back in Haiti again for the fourth straight year and a for 4th! Run Across Haiti with Work. So many great memories flood my mind every time I think about the RAH and again I have the chance to meet a wonderful group of runners, crew, and Haitian family members. We tell old stories, compare them to the new and plan our next adventure for tomorrow.
My top RAH moments 2018 so far:
Meeting the new Work crew members Maxime, and Christie. Max, is studying to become a surgeon and Christie is a business student working in Work's education programming.

Meeting a little Haitian boy who was a photographer. (He will take your picture for one dollar) sweetest kid ever.

Not driving the truck into a moat this year (yet)!
As we take on the task of 200+ miles across this beautiful landscape that we know to be Haiti I am most excited that we are able to make bonds, build bridges, and leave a positive imprint with the wonderful people of Haiti. This run always teaches me that I need to take more time and connect. I think that we all can be reminded of that sometimes because we really are all the same at the end of the day. Peace!
98% Raised of Goal
Help us hit Goal today.