DAY 1—Cap-Haitien to Plaisance
We kicked off at the coast of Cap-Haitien for a 34-mile day. The first 28 miles were flat with some rolling hills, and the final 6 was about a 2,000 ft. ascend to Plaisance.
Comment below to let your runners know that you're cheering for them!
Day 2 is also up, check it out here.
Watch the Day 1 Recap video: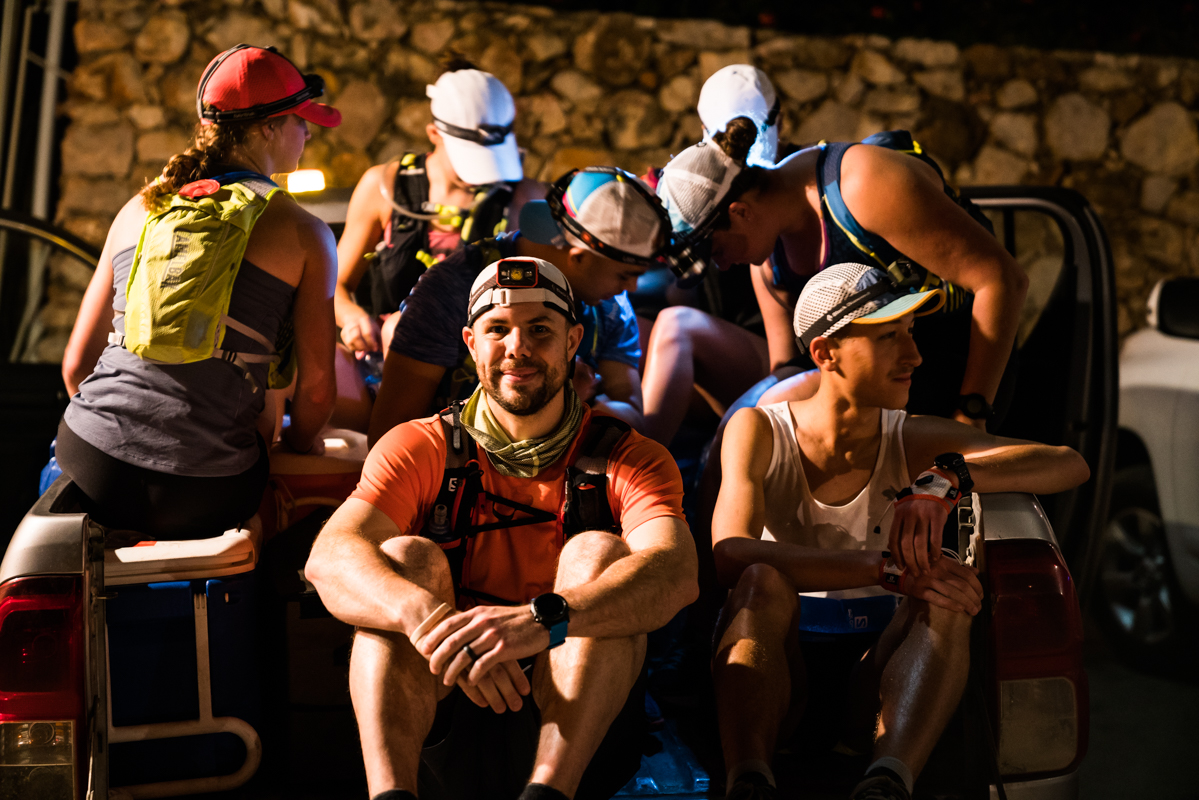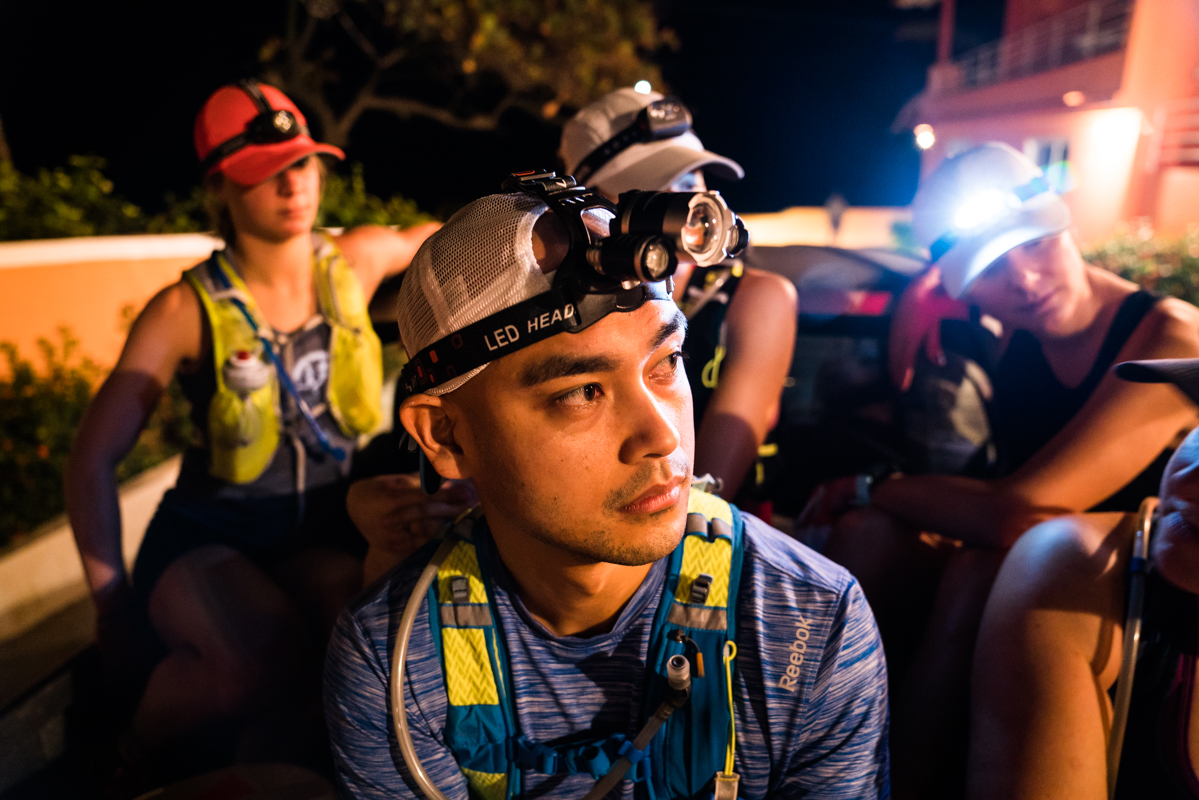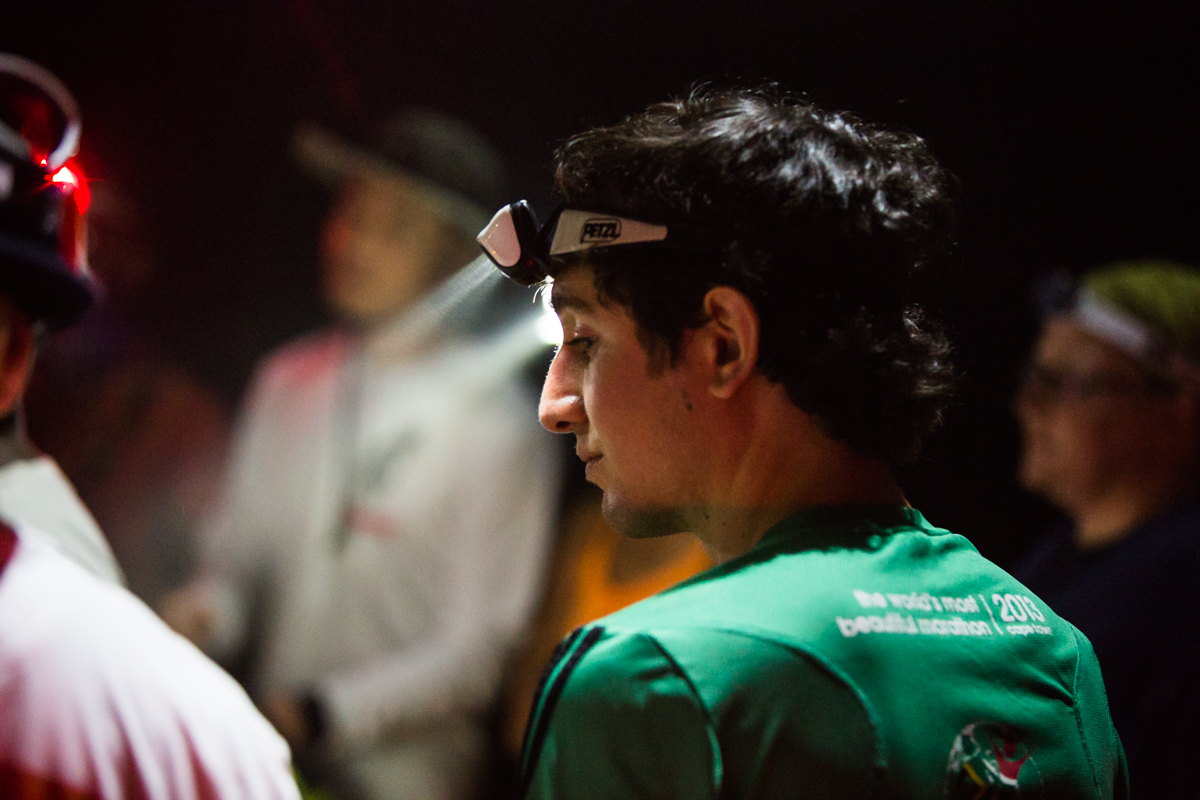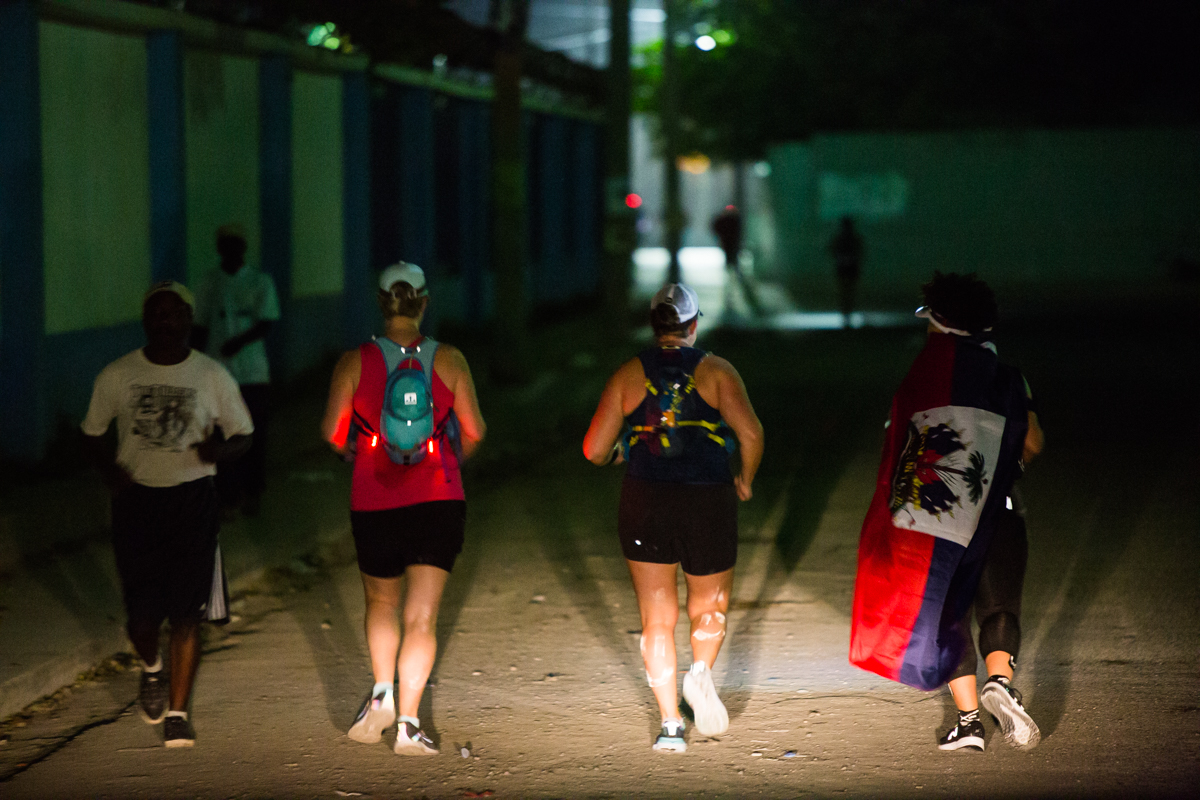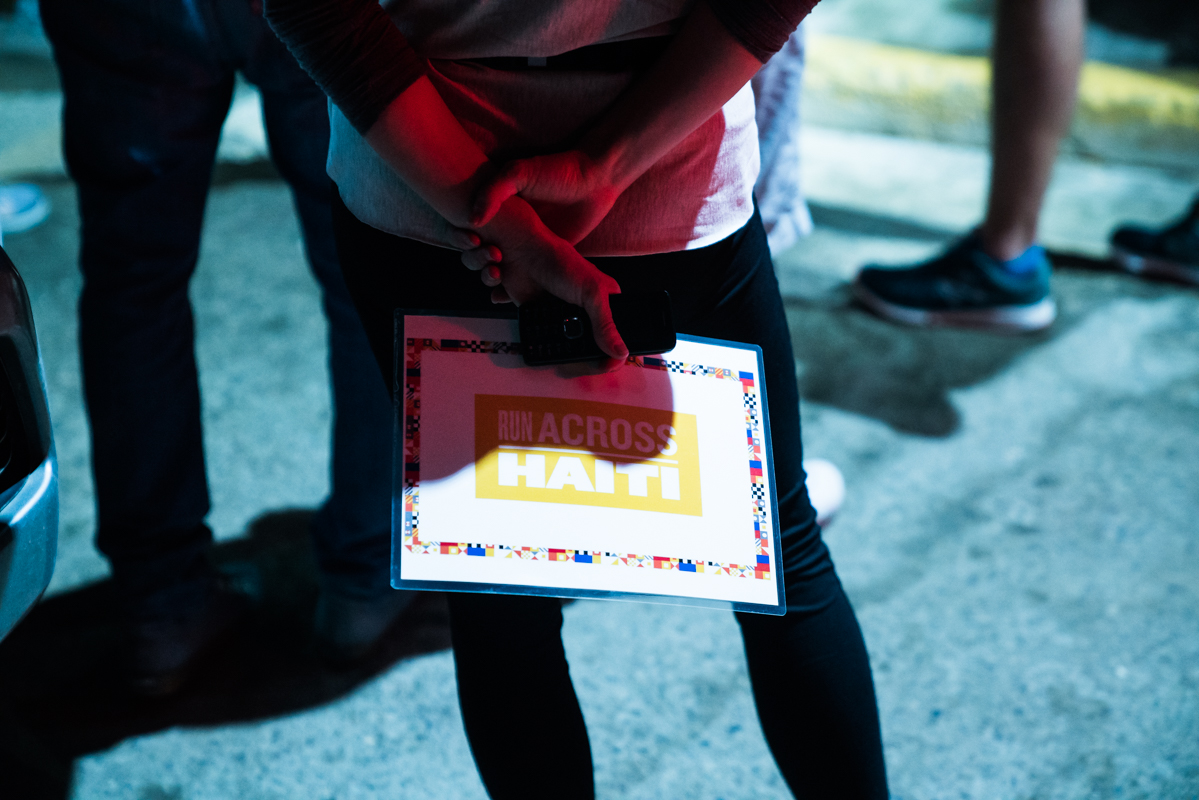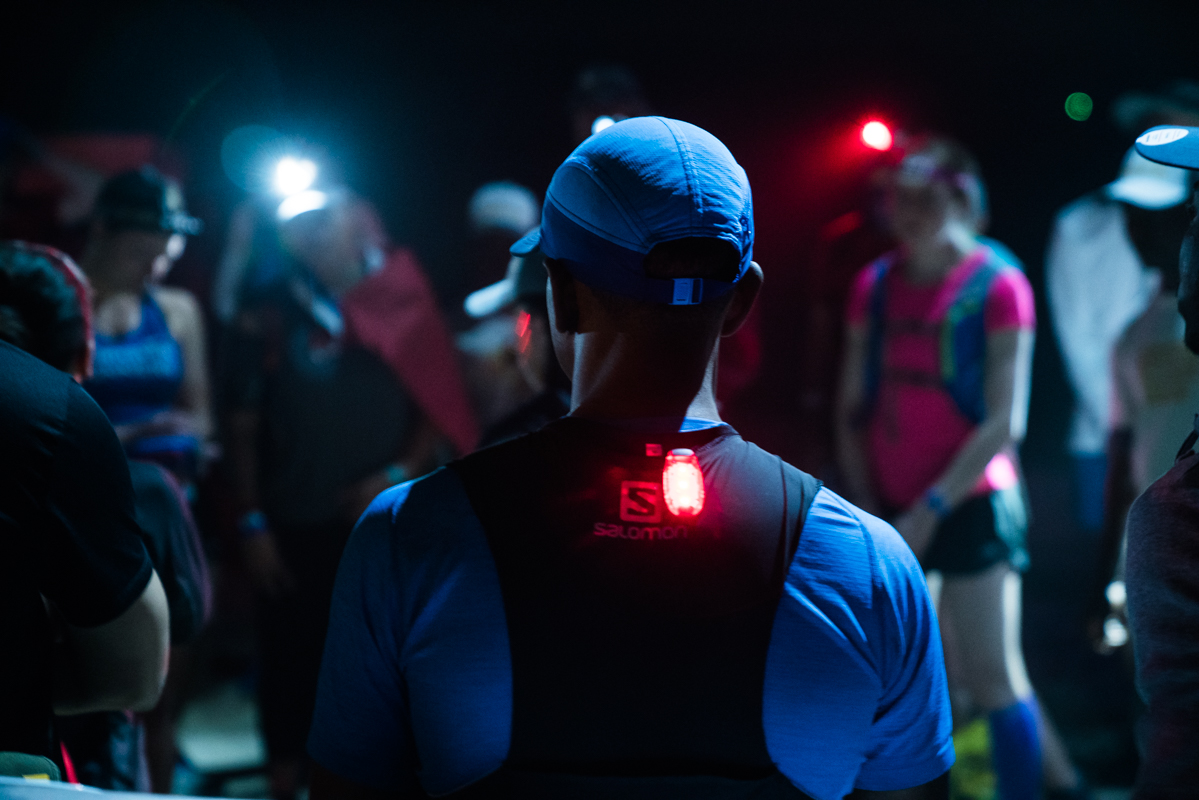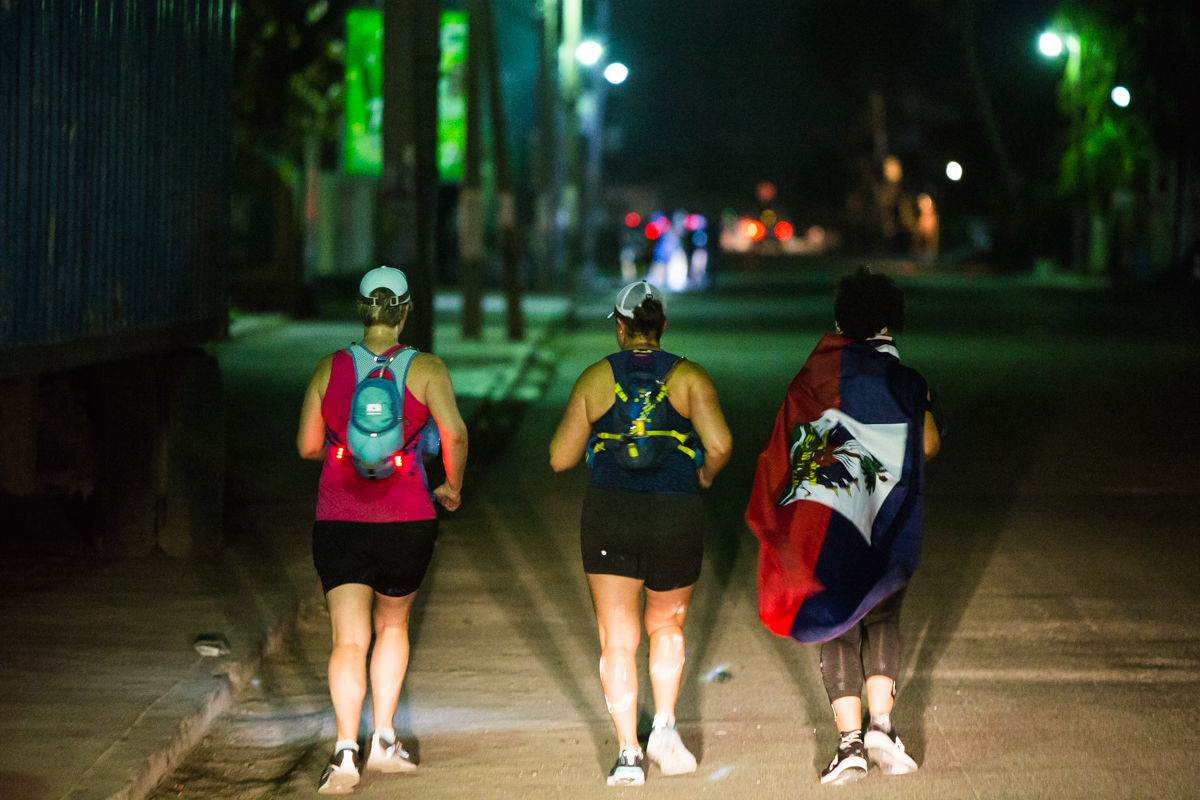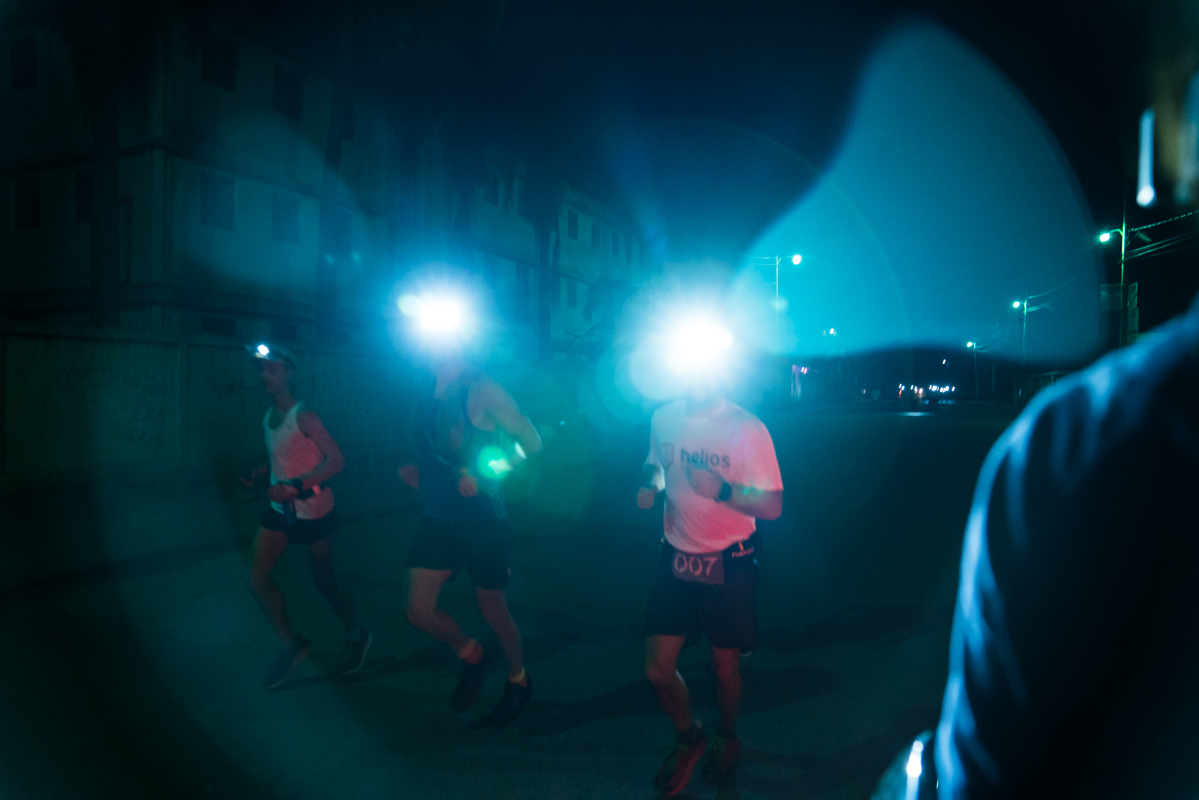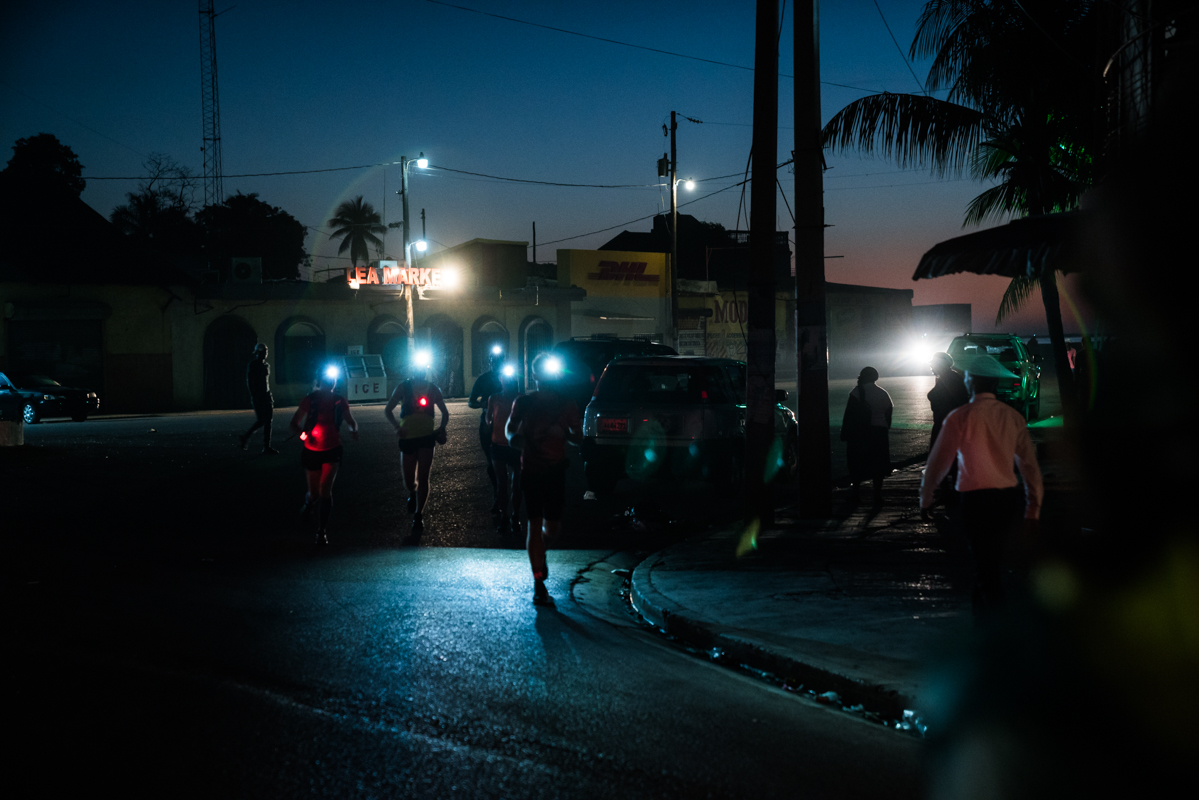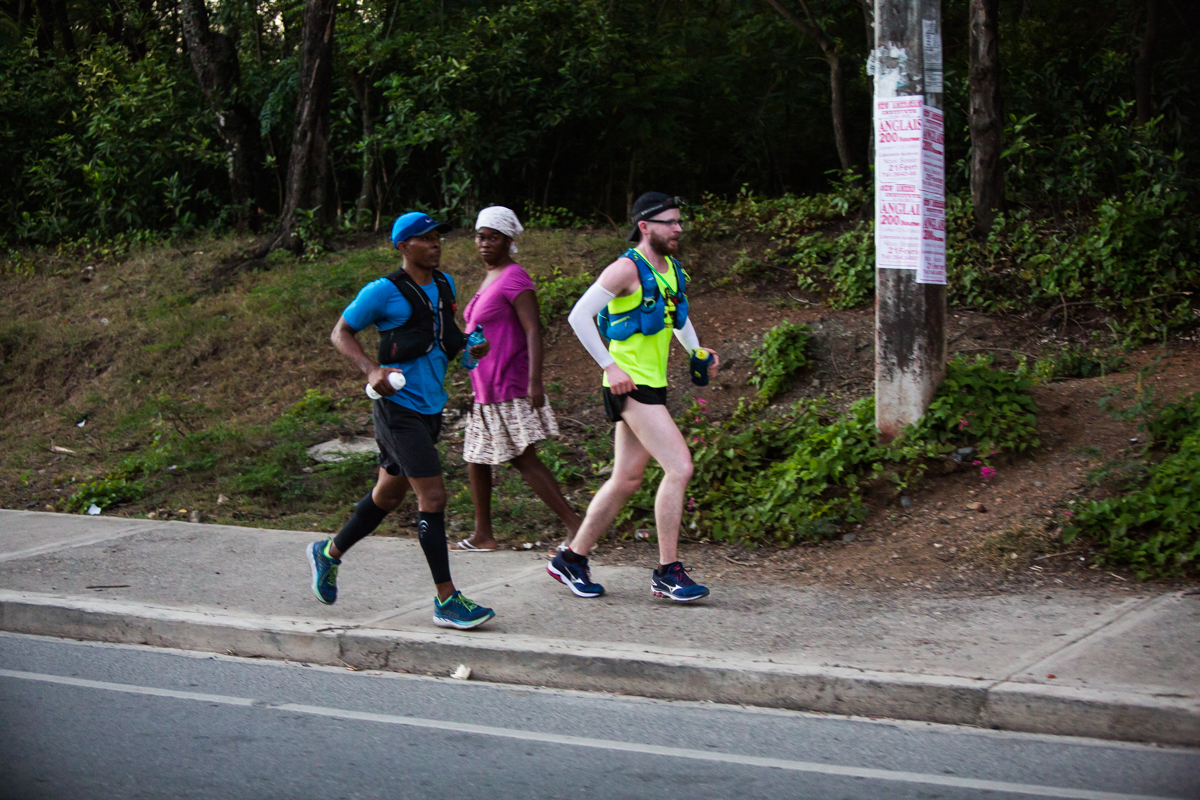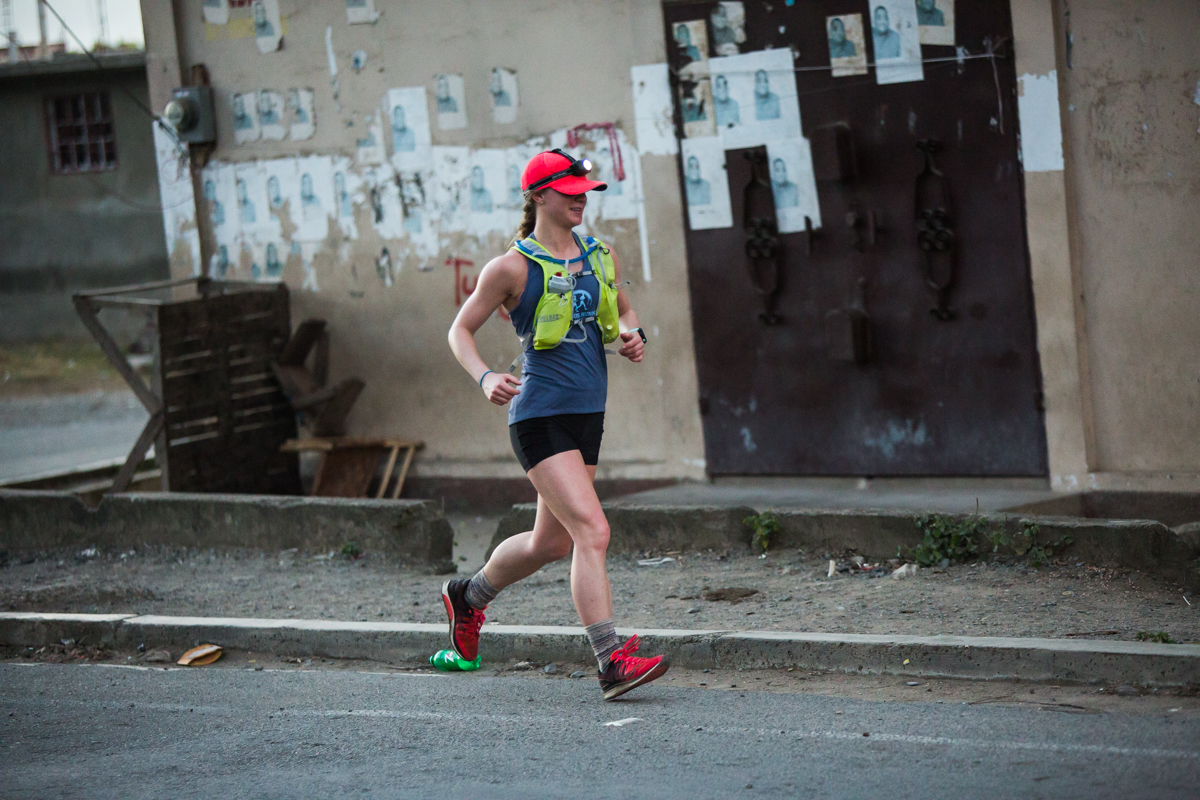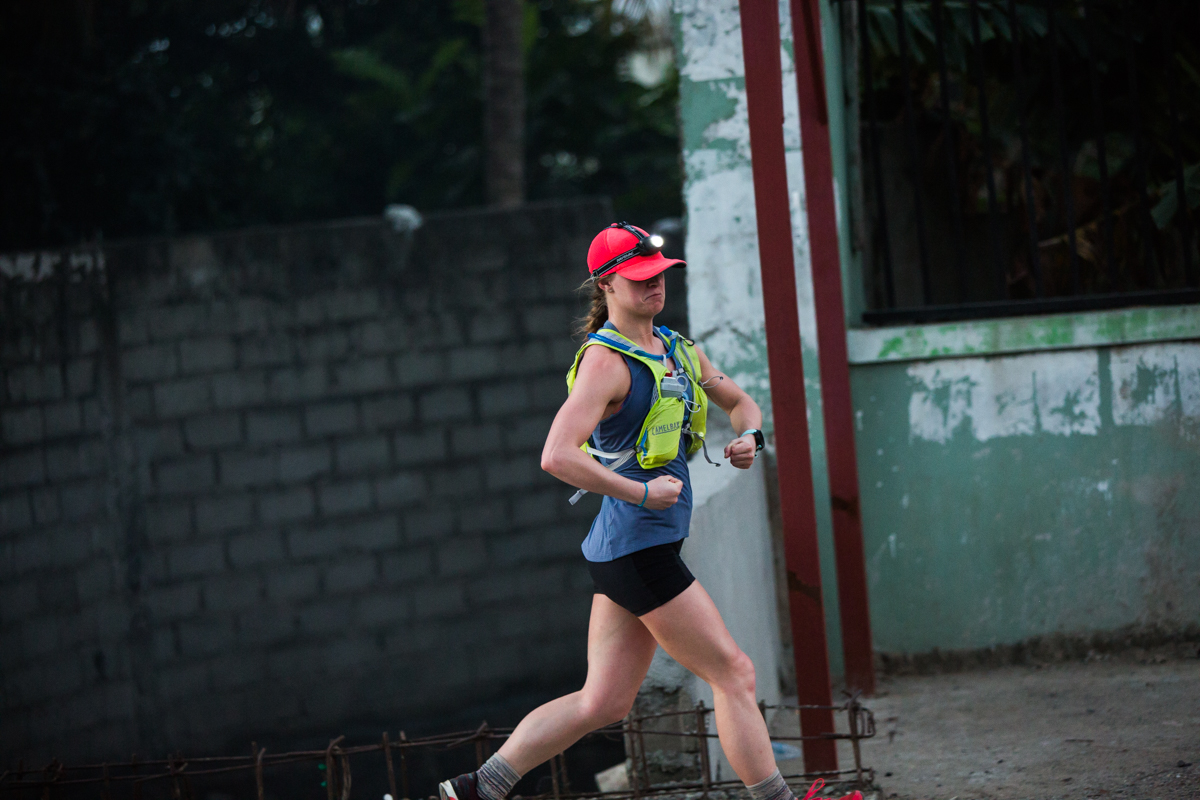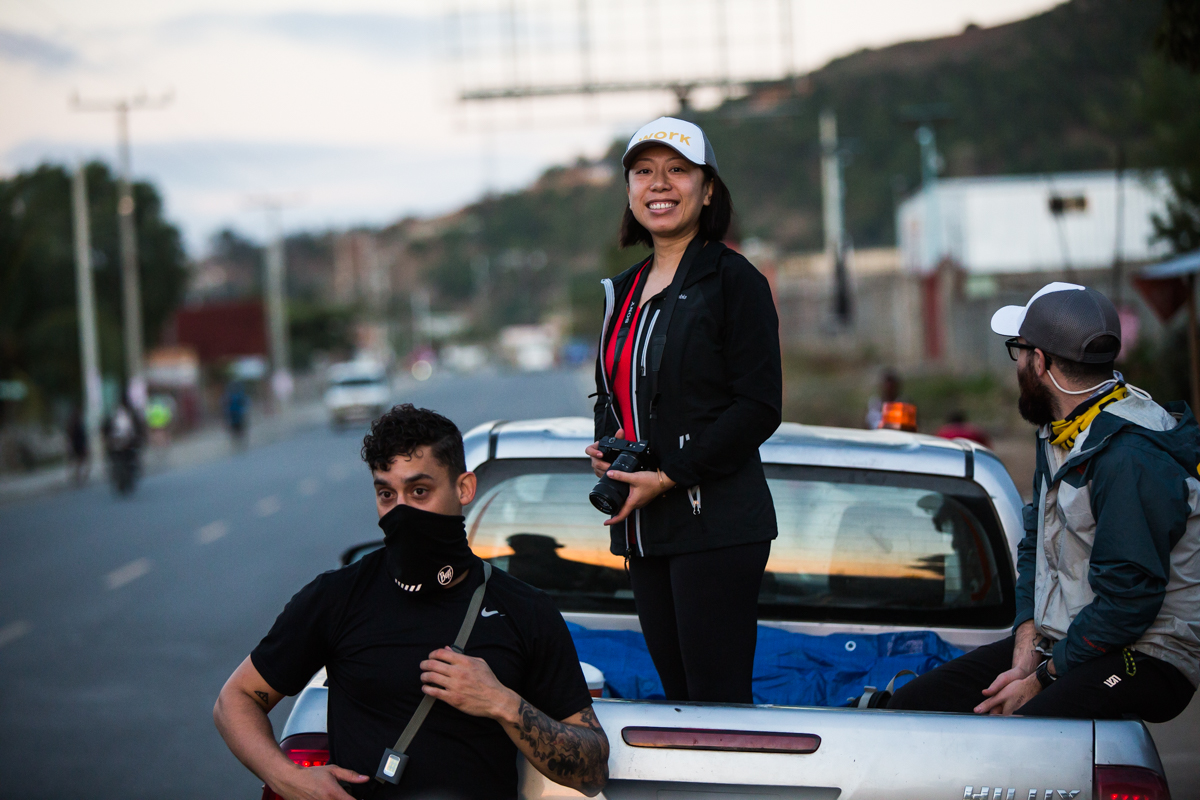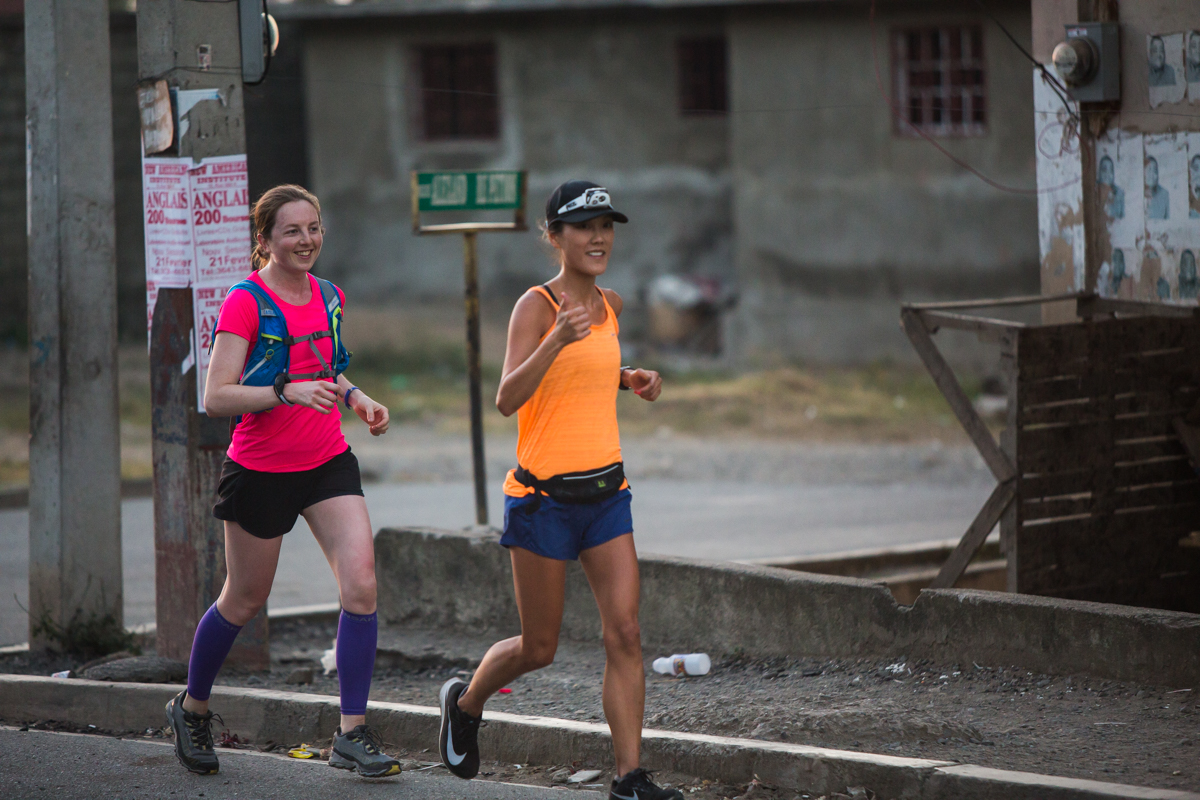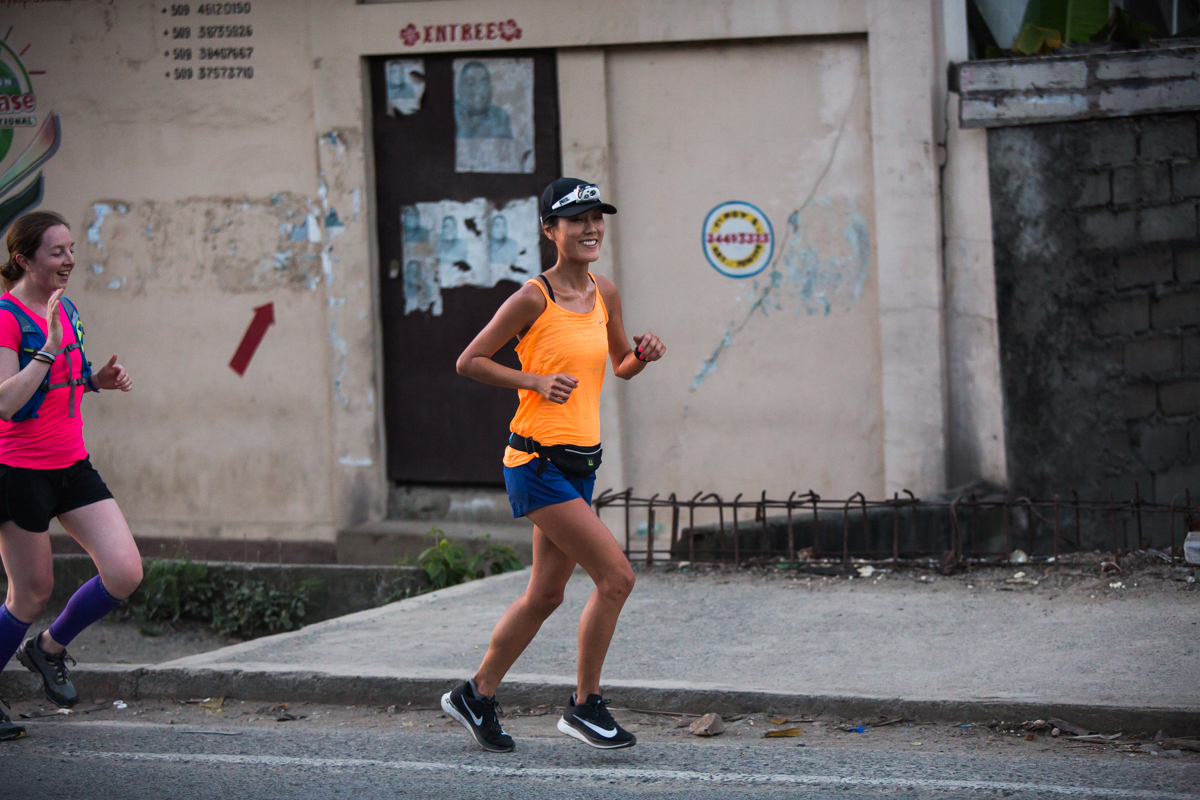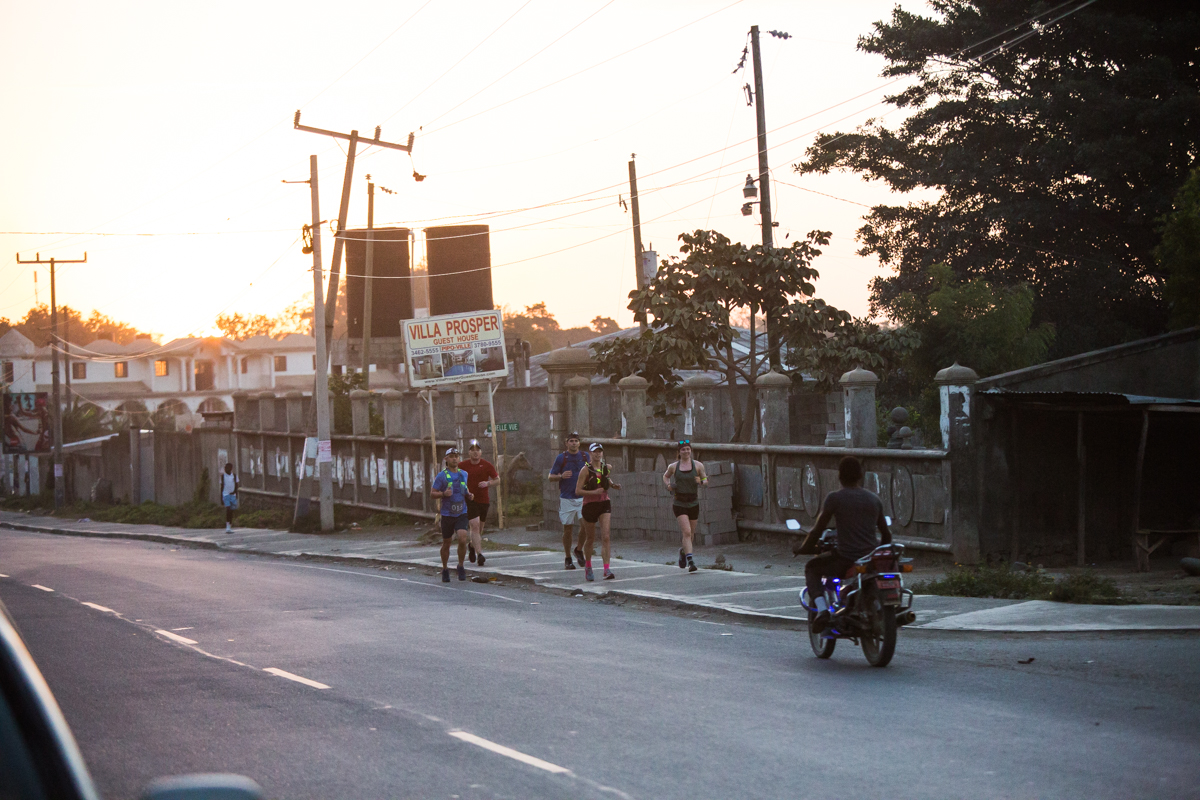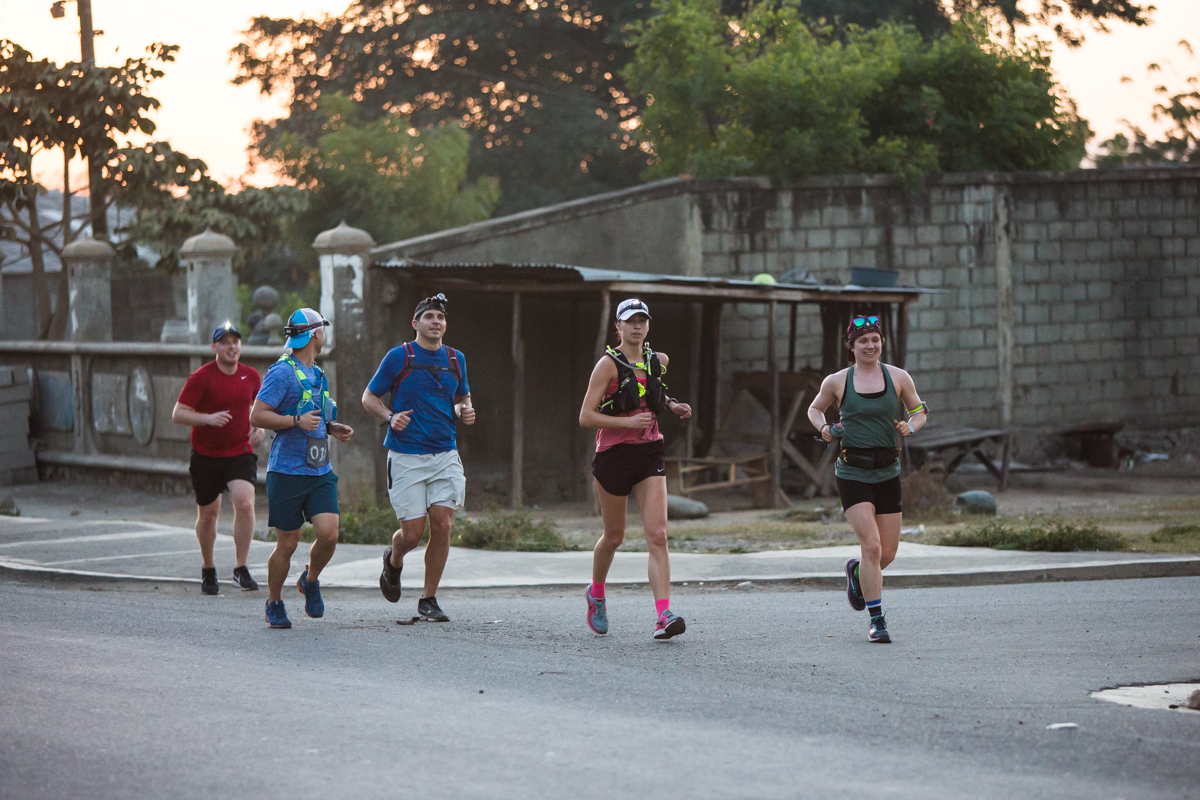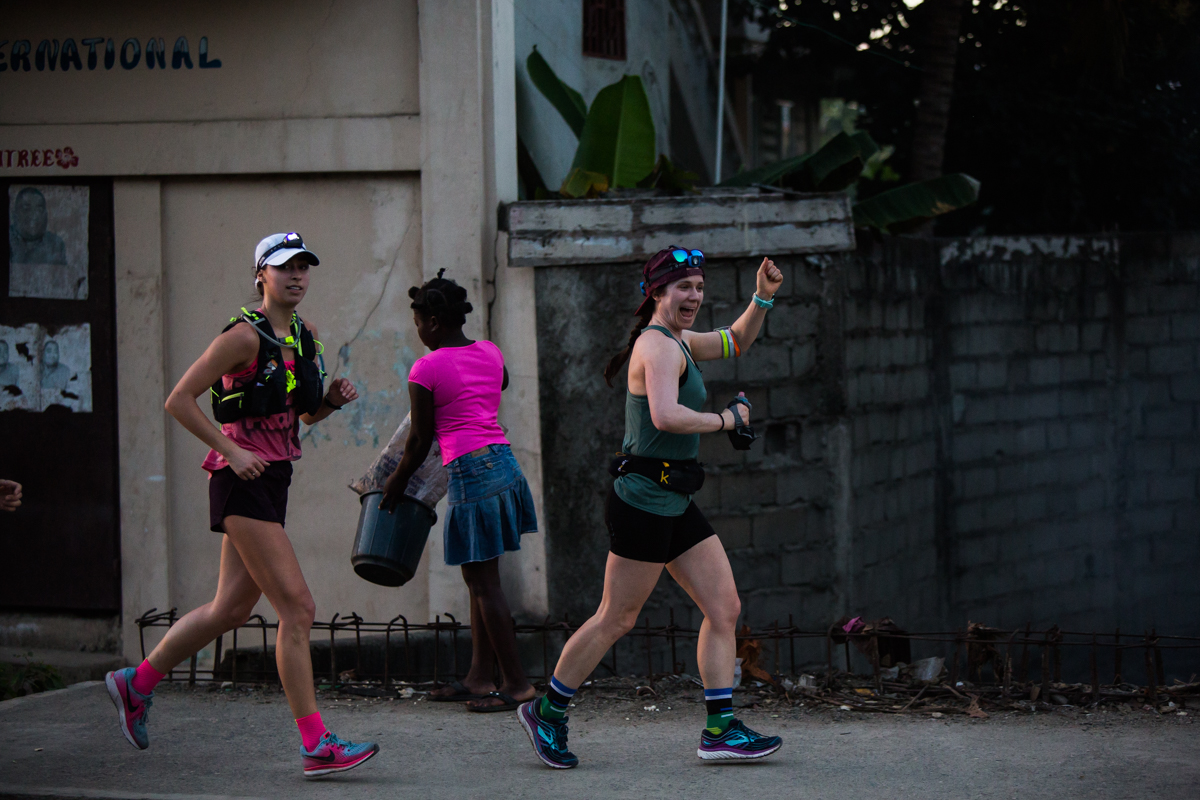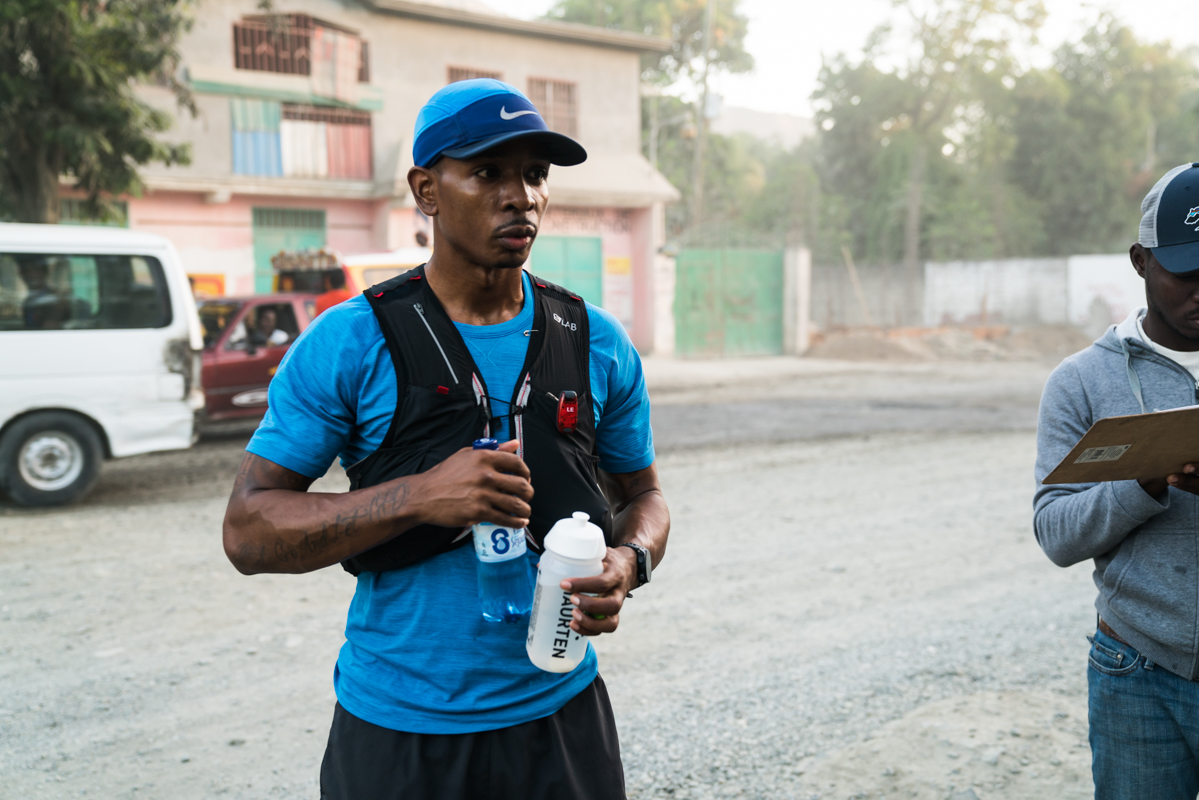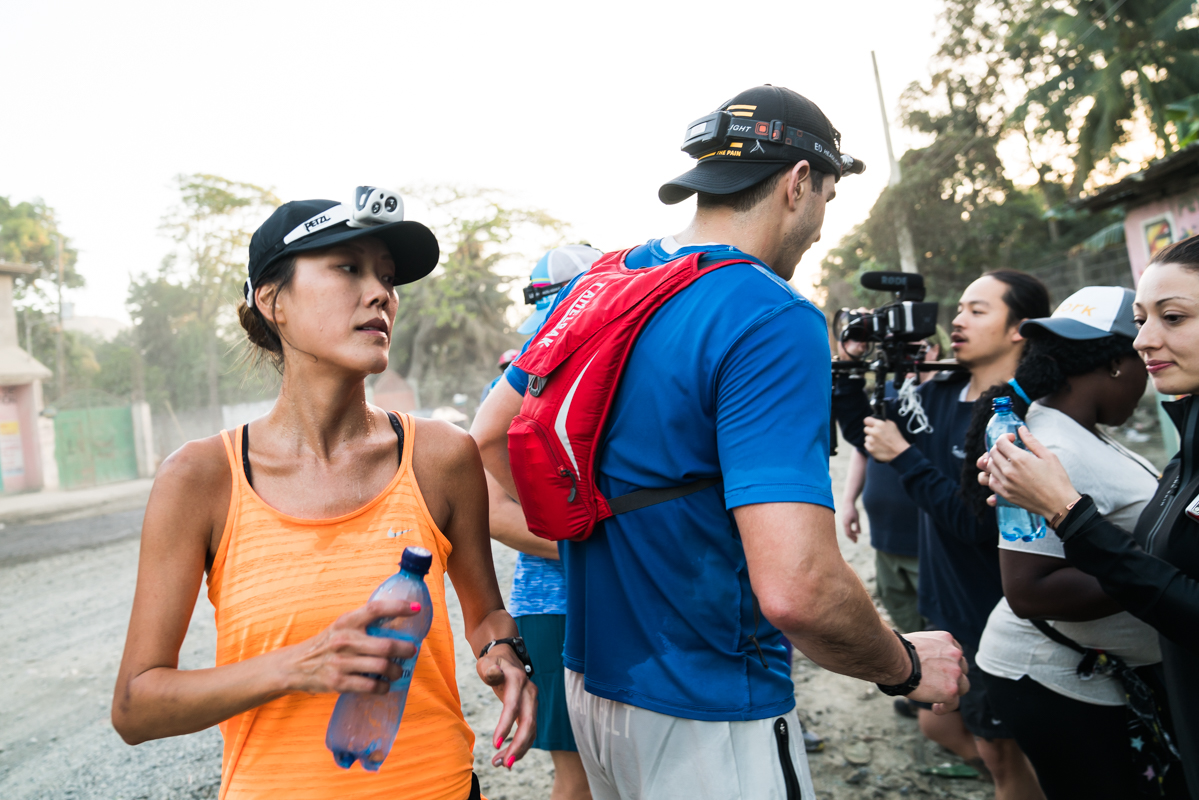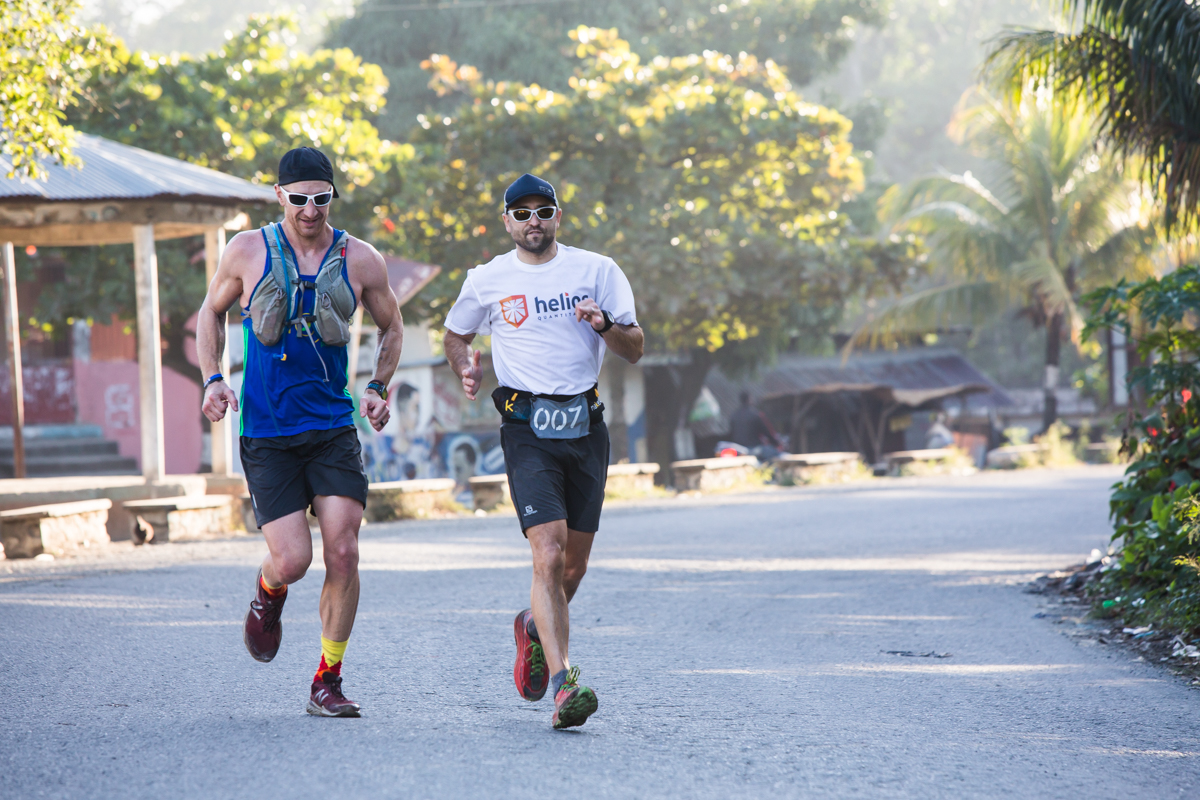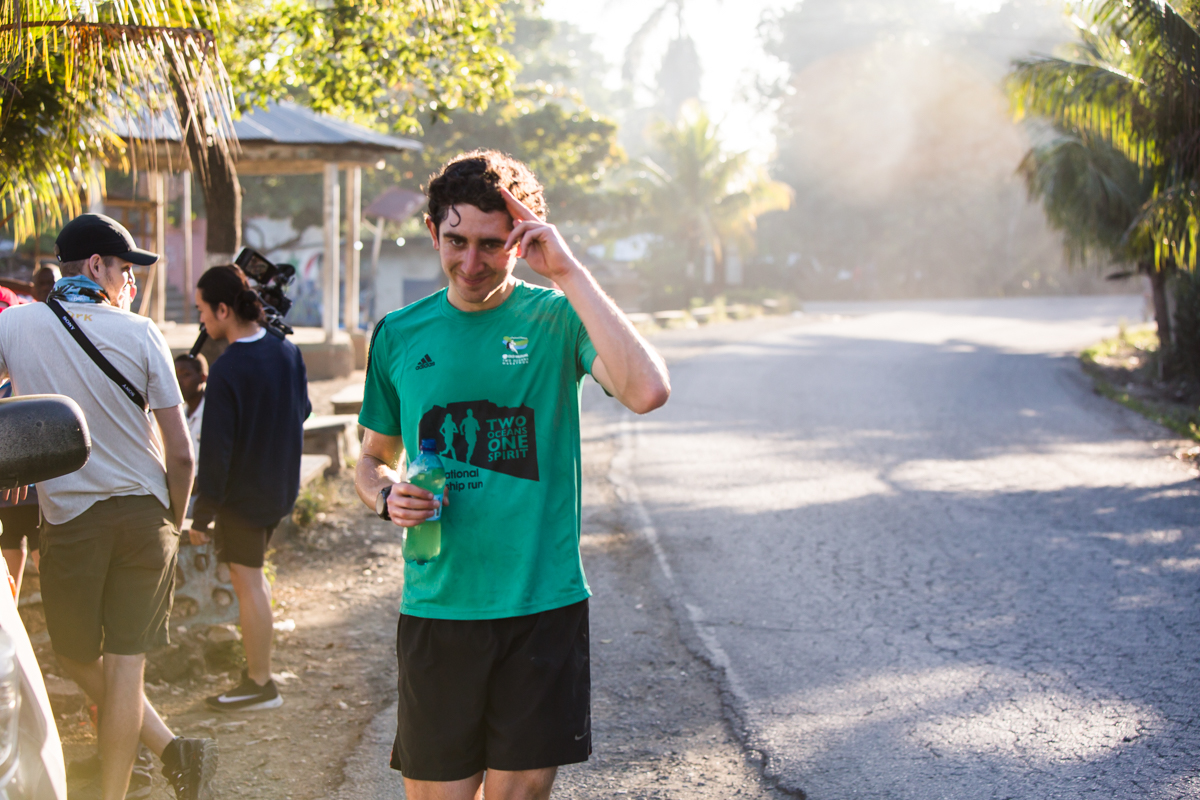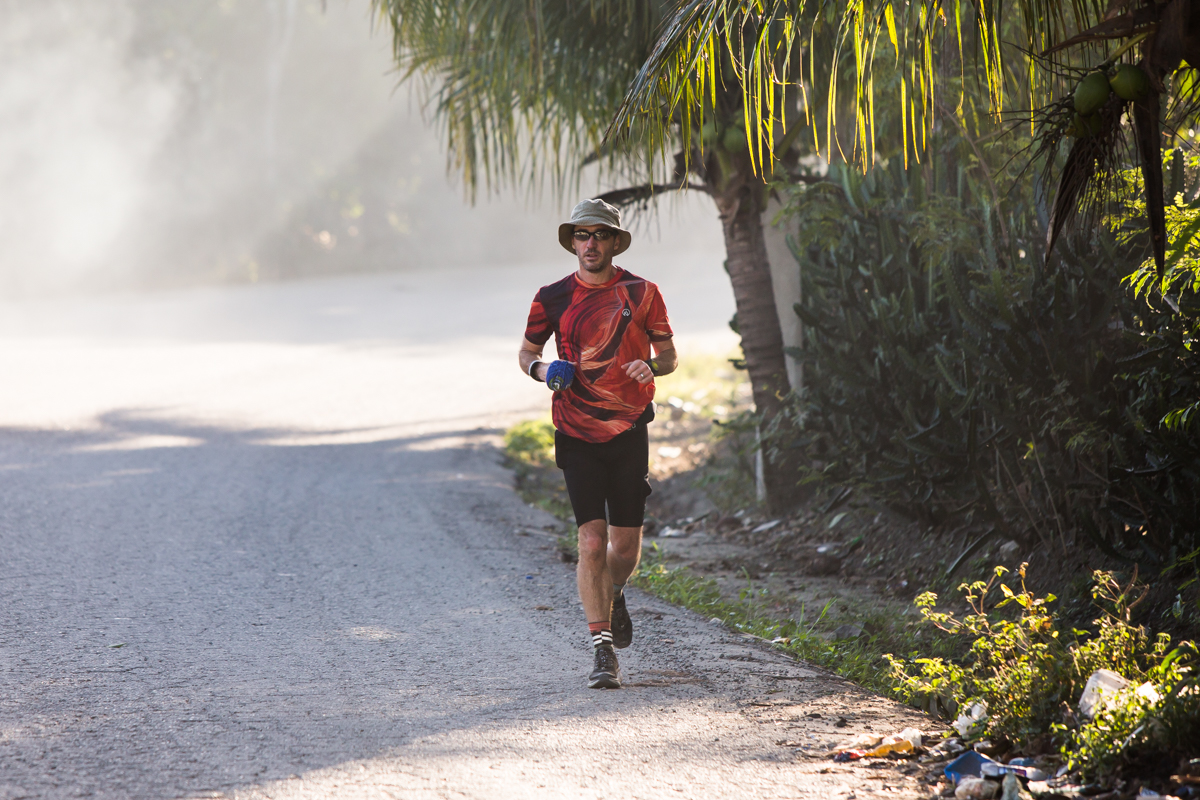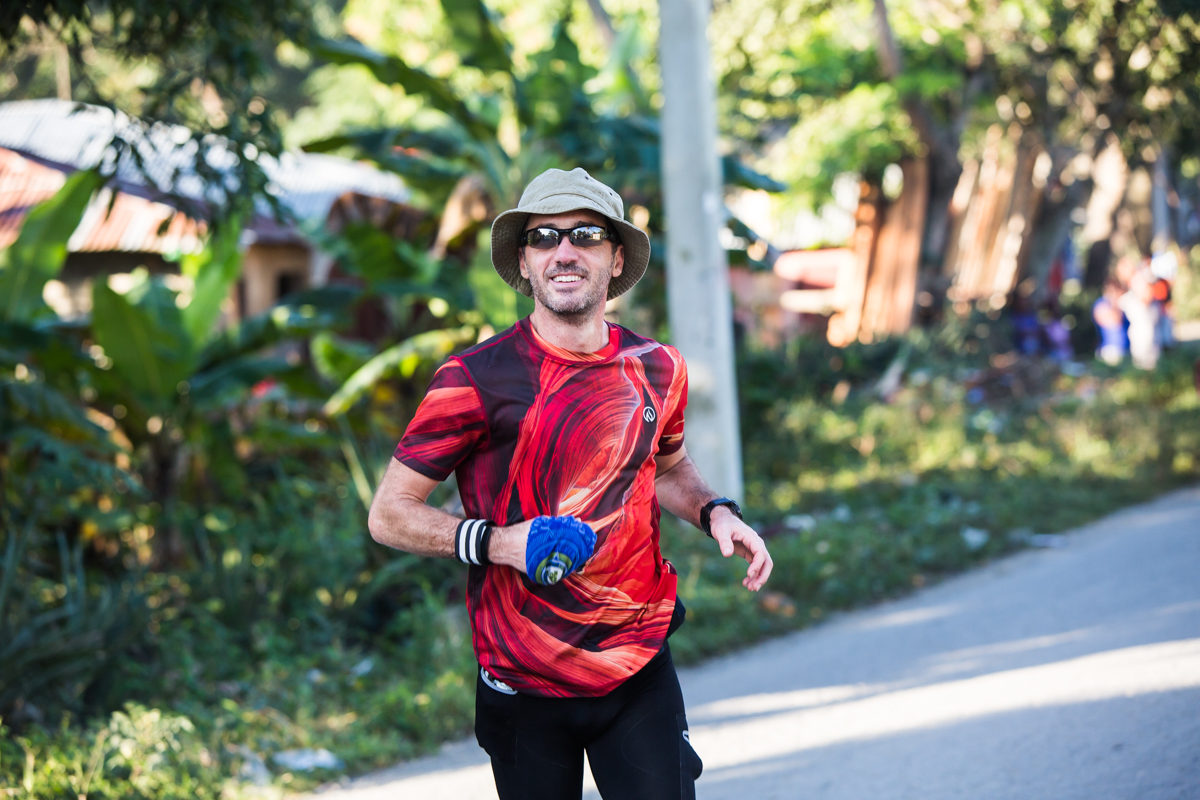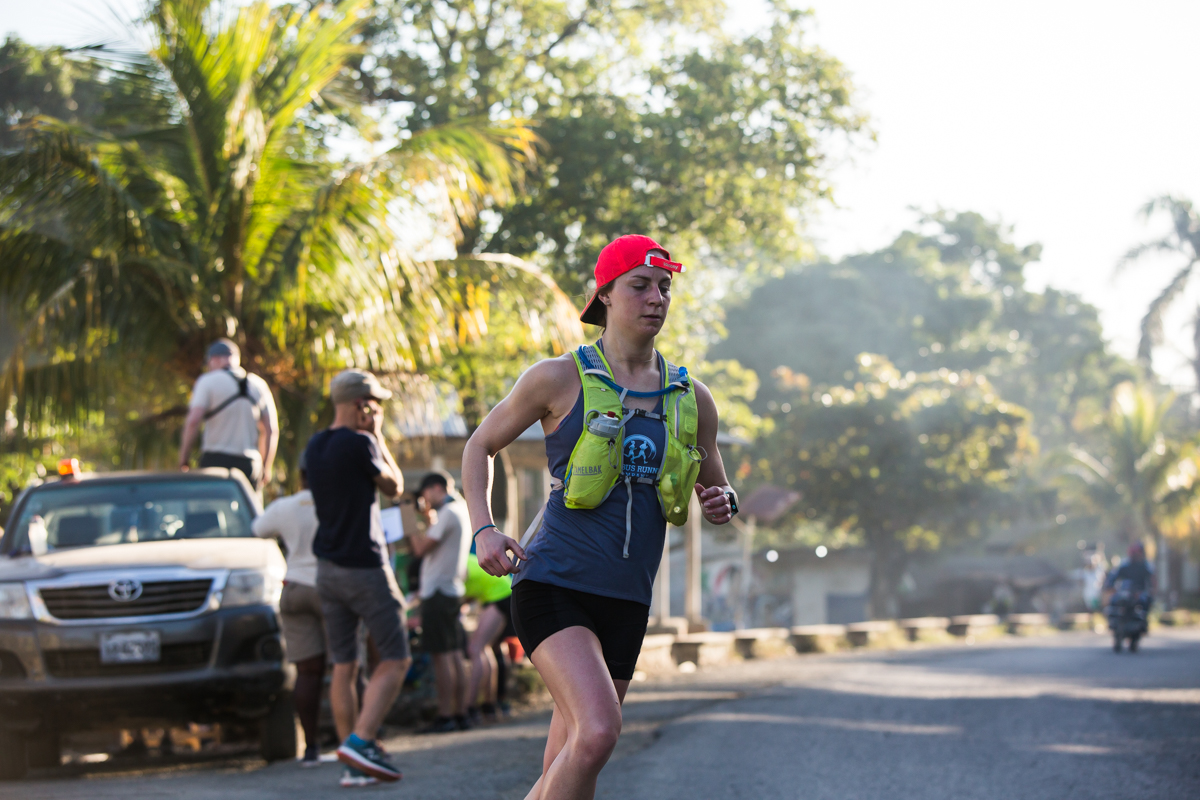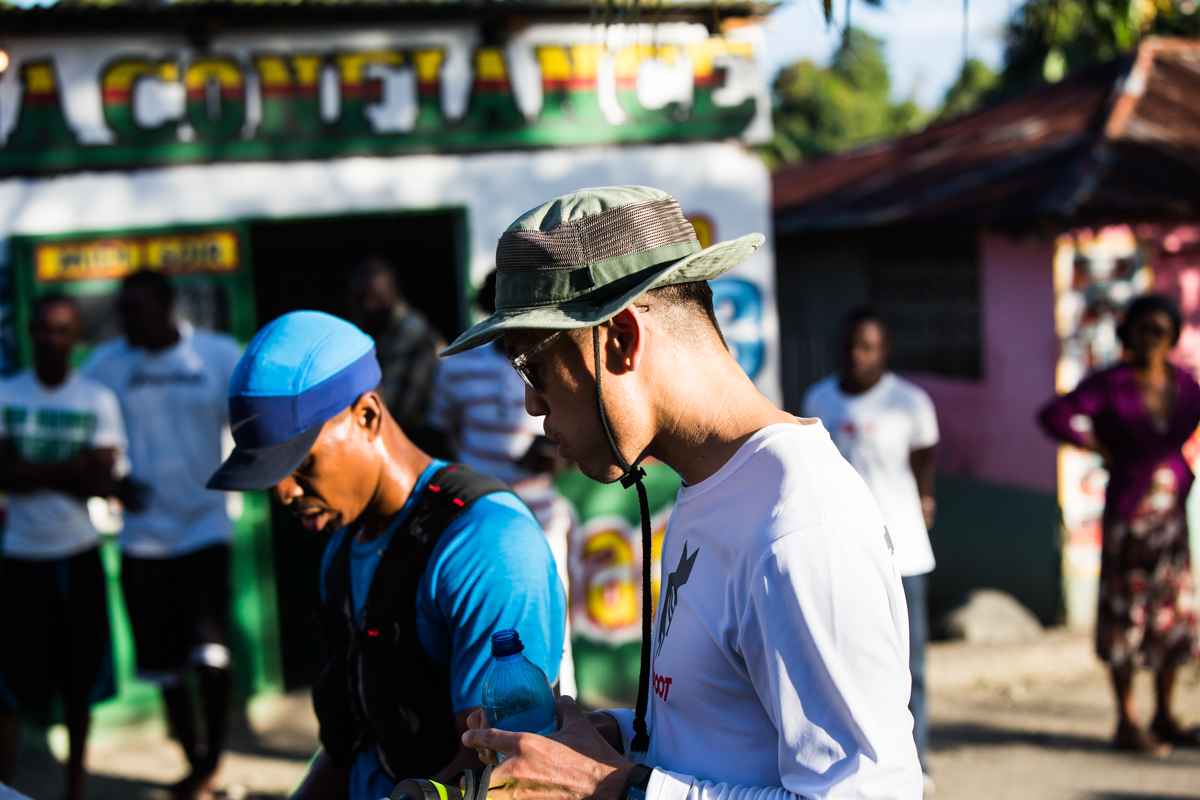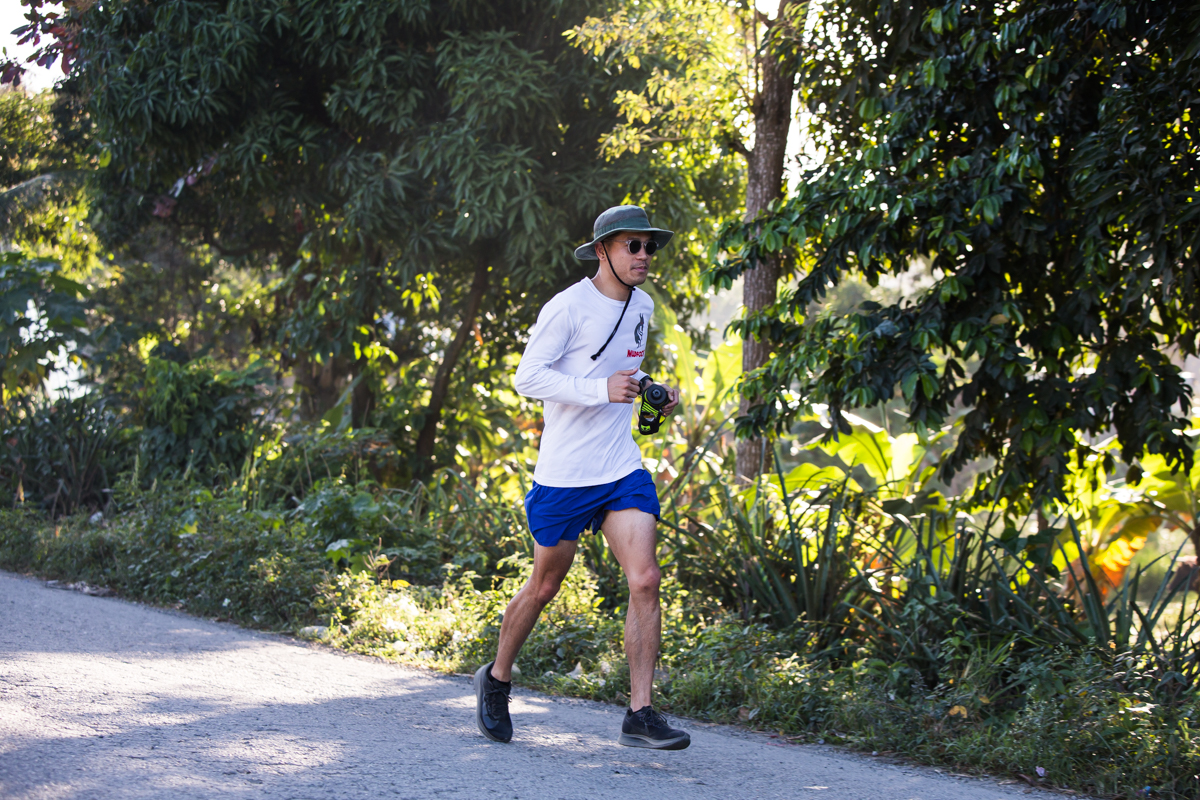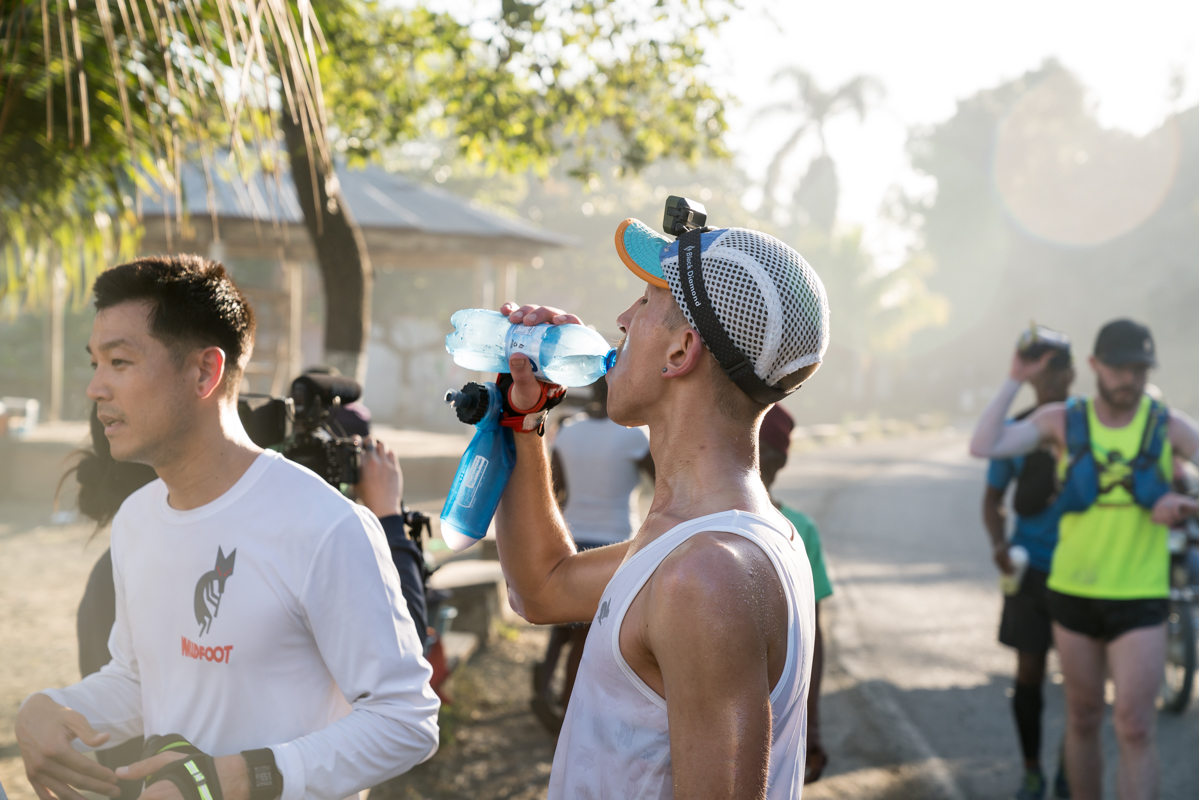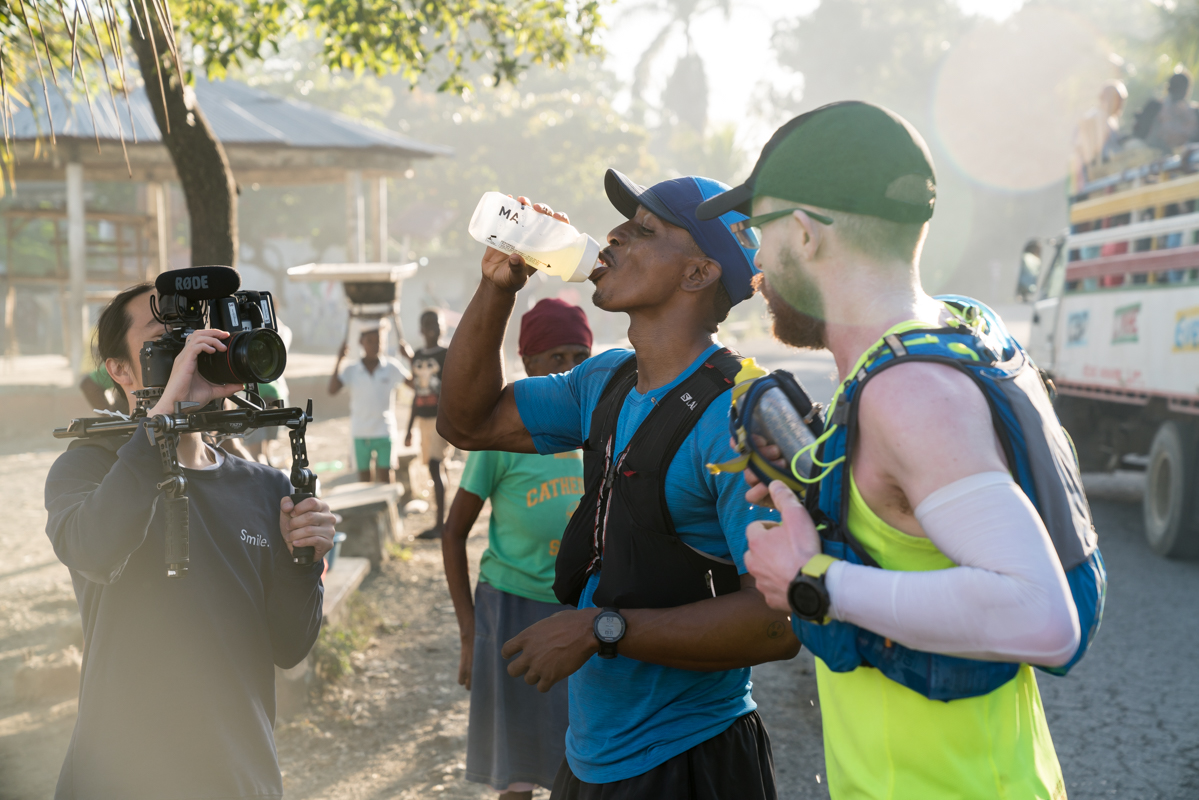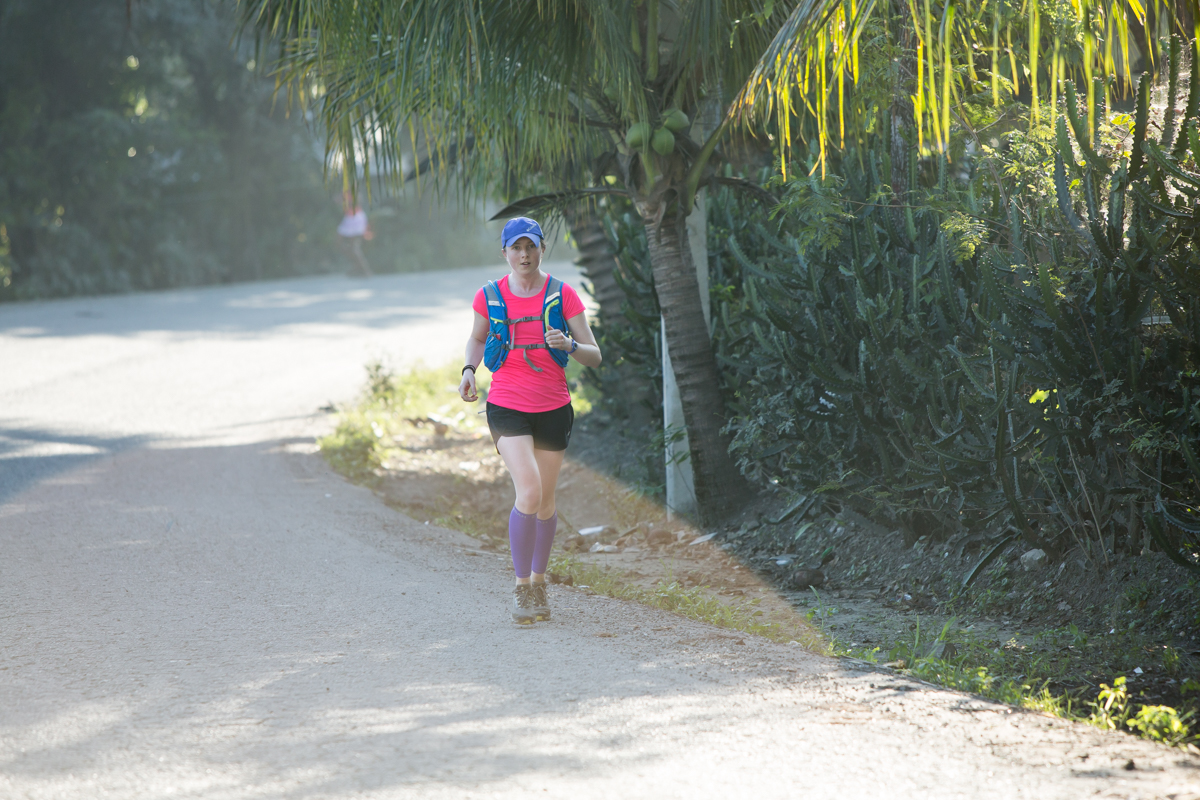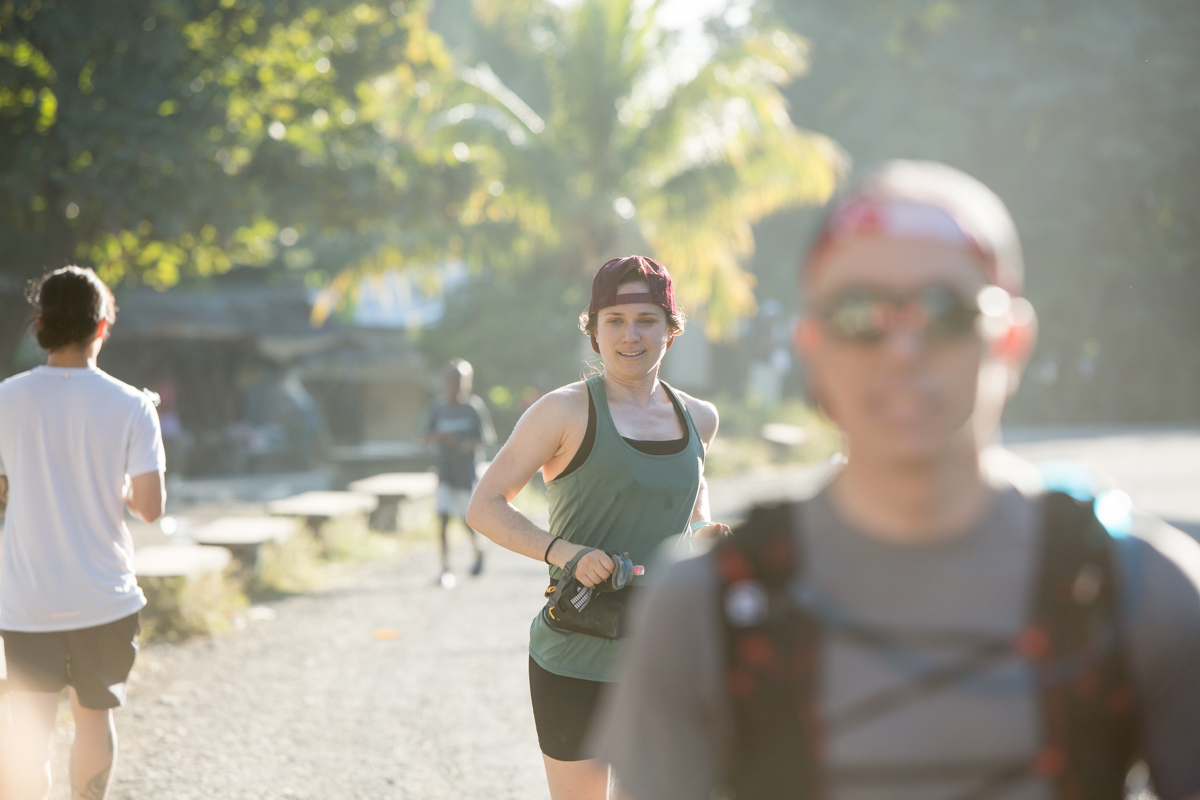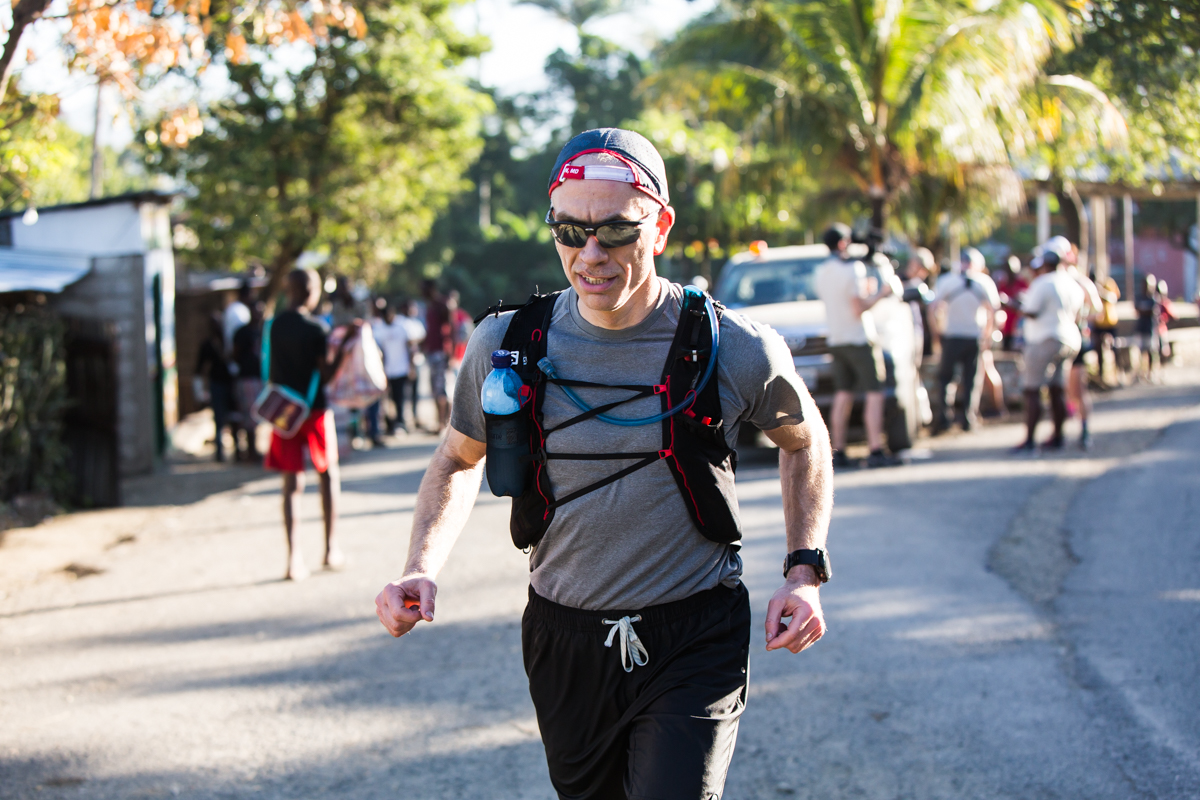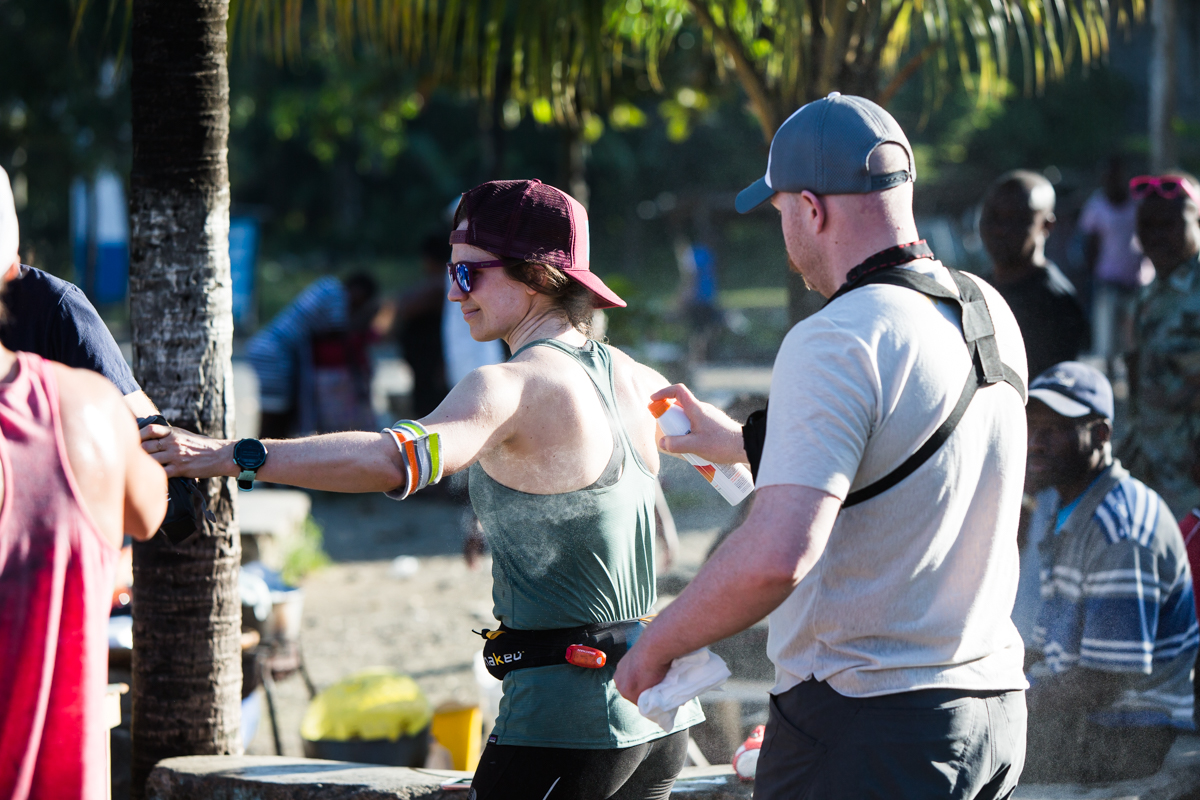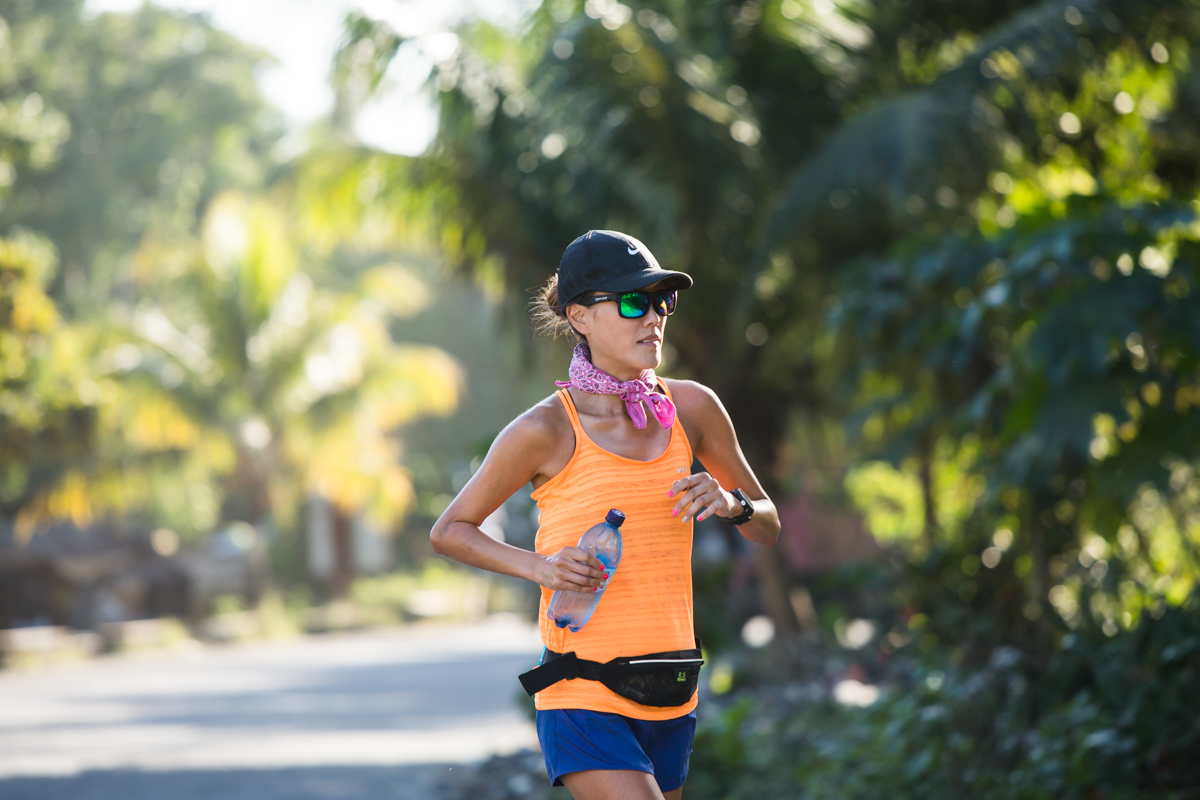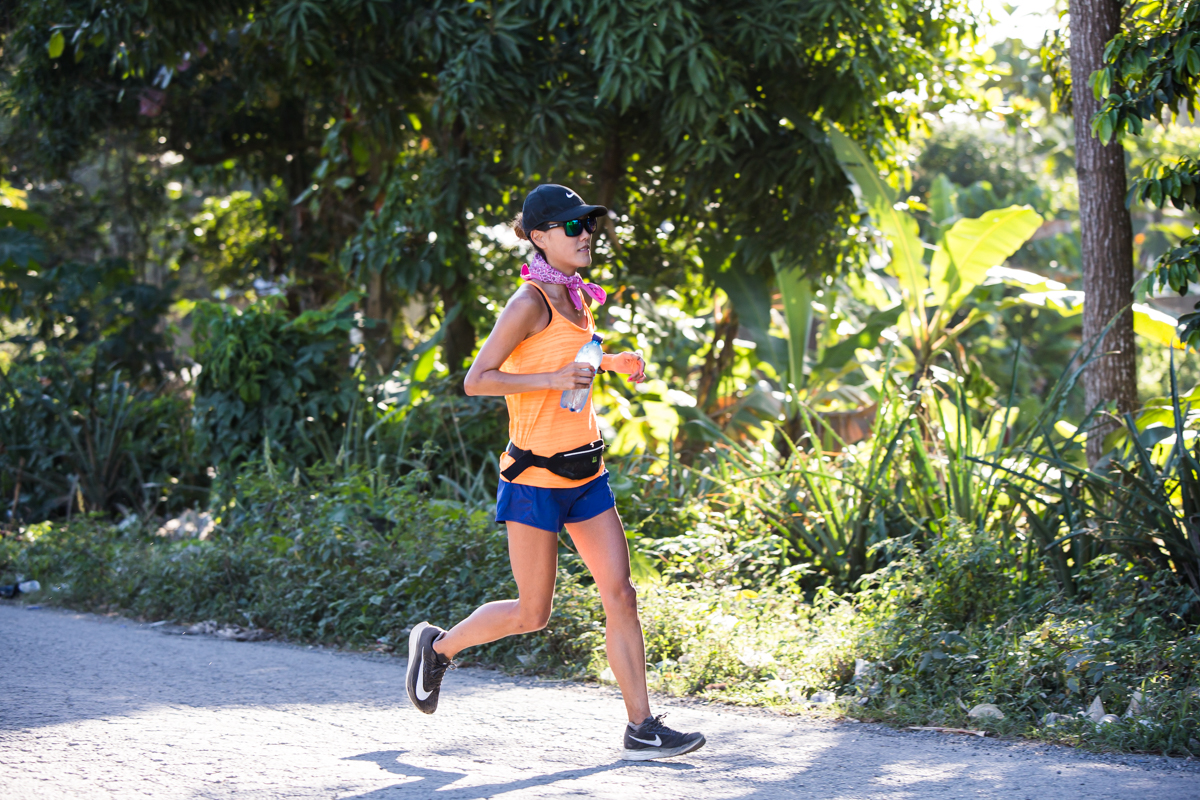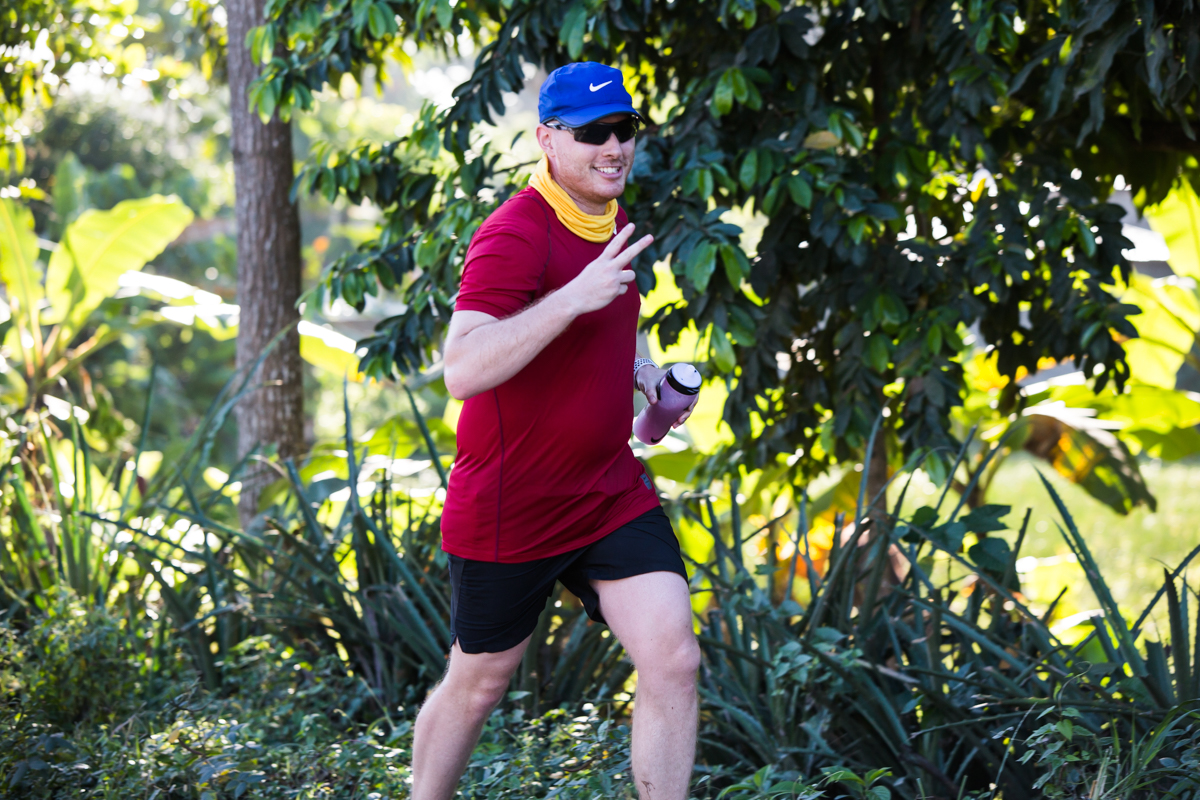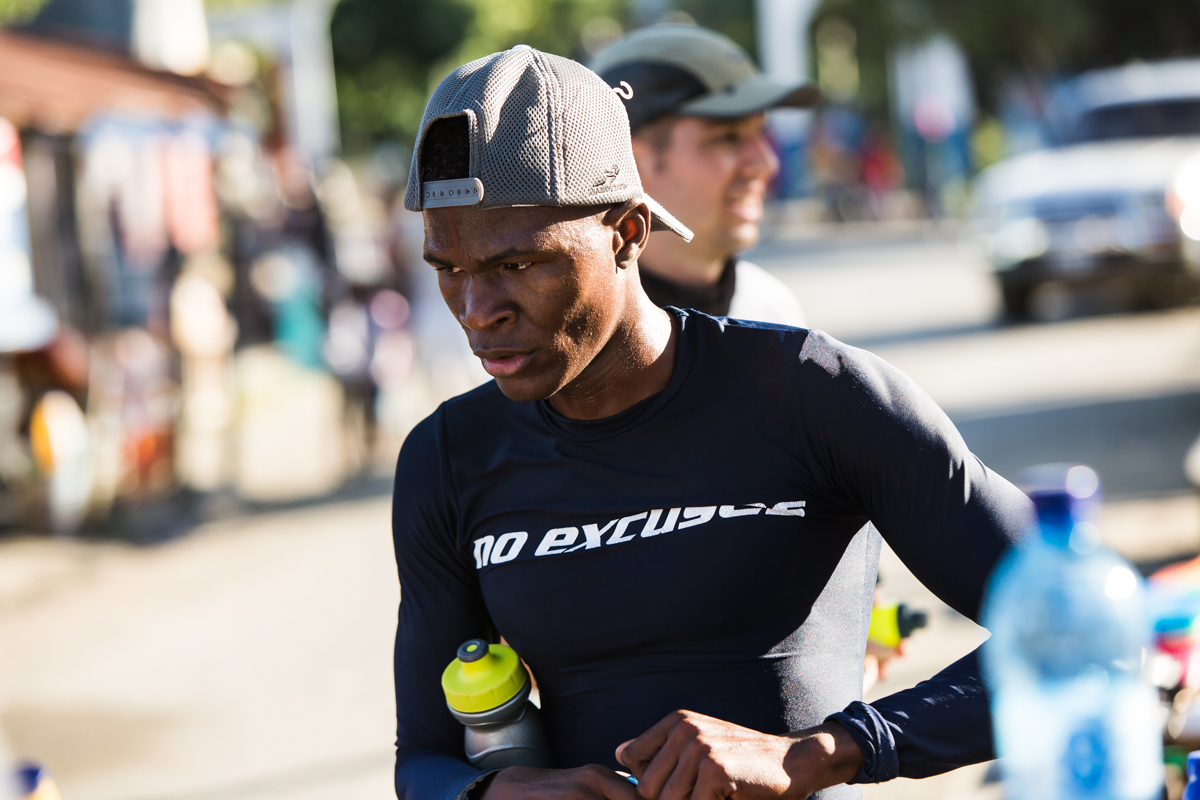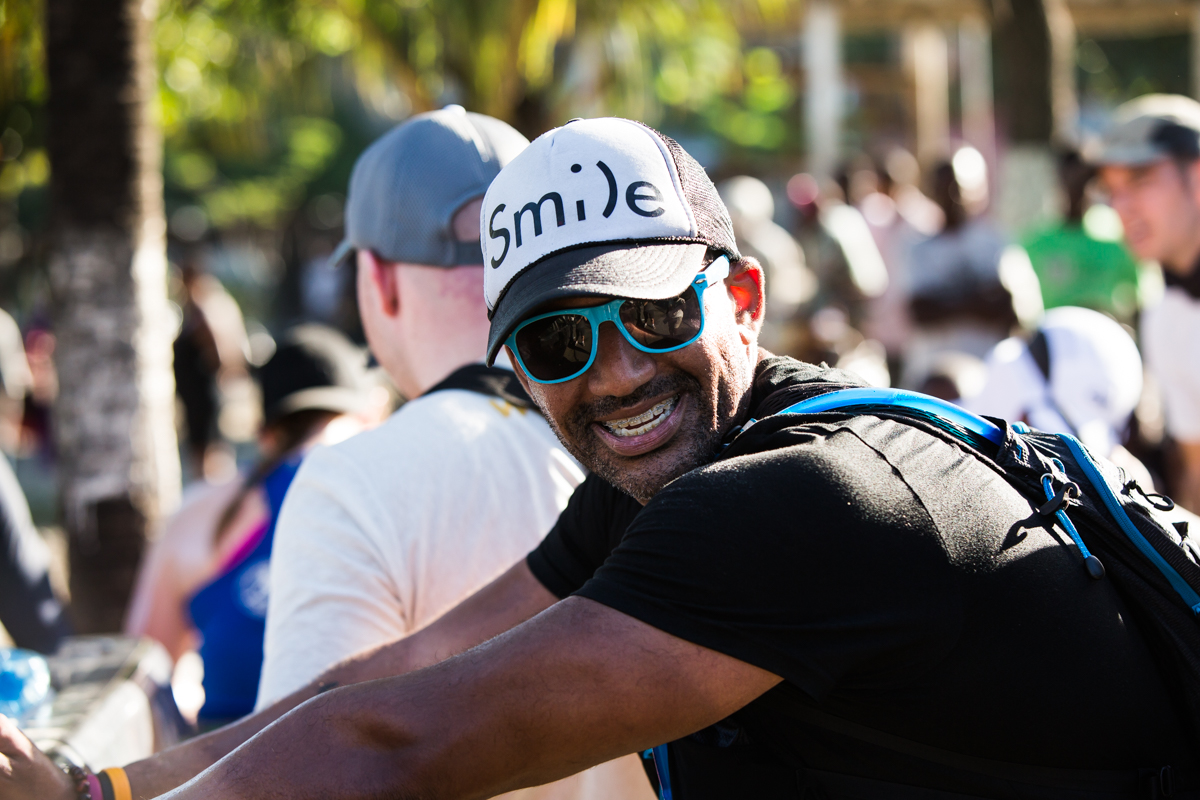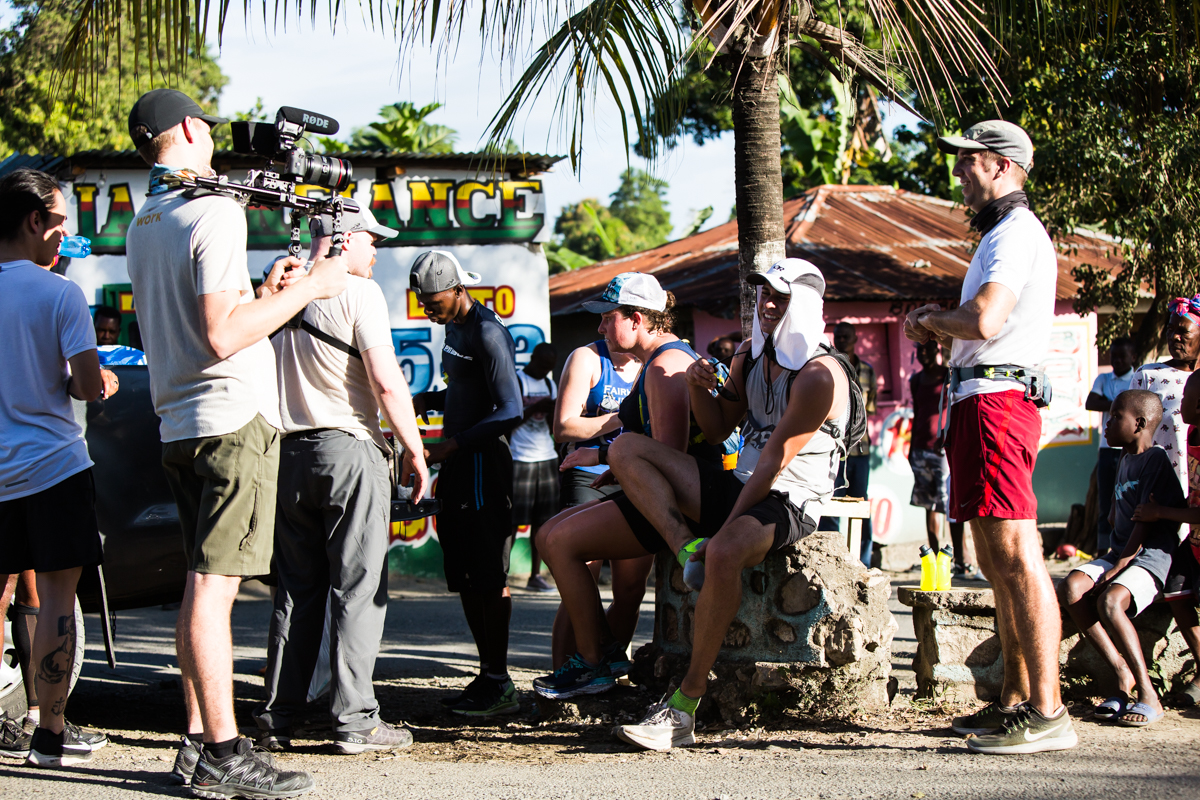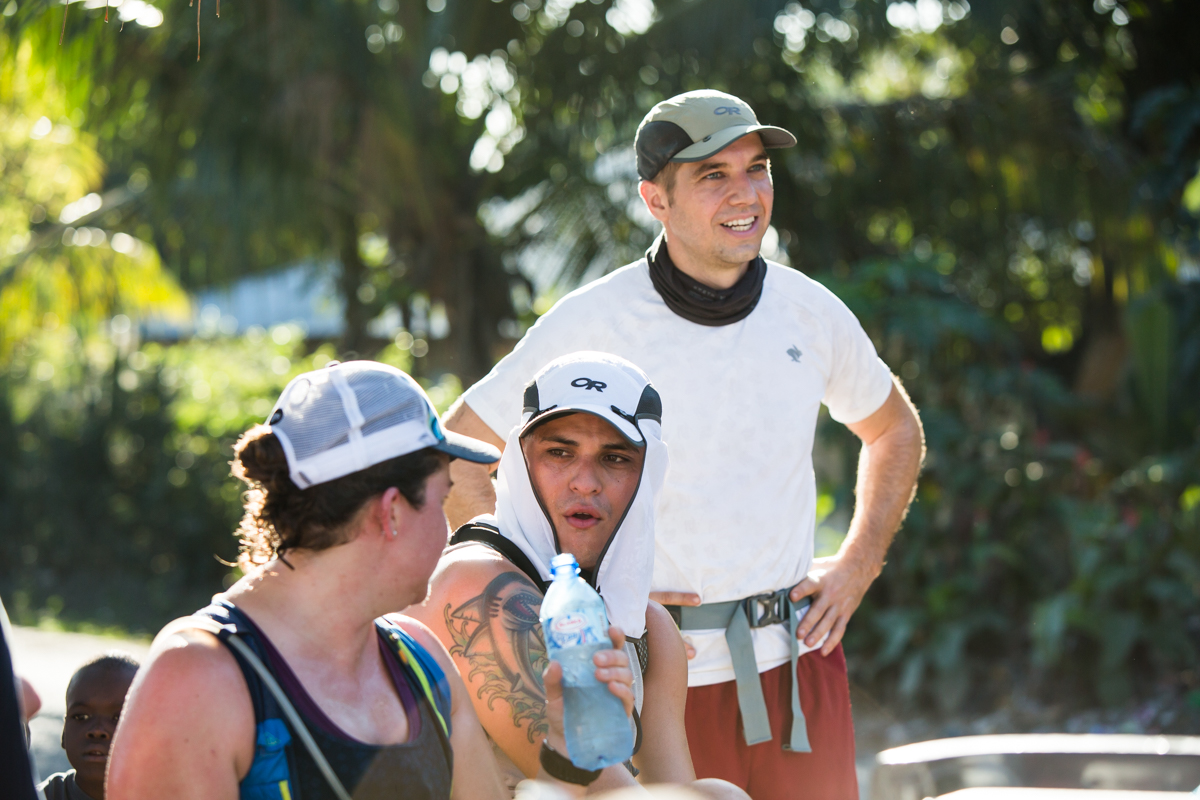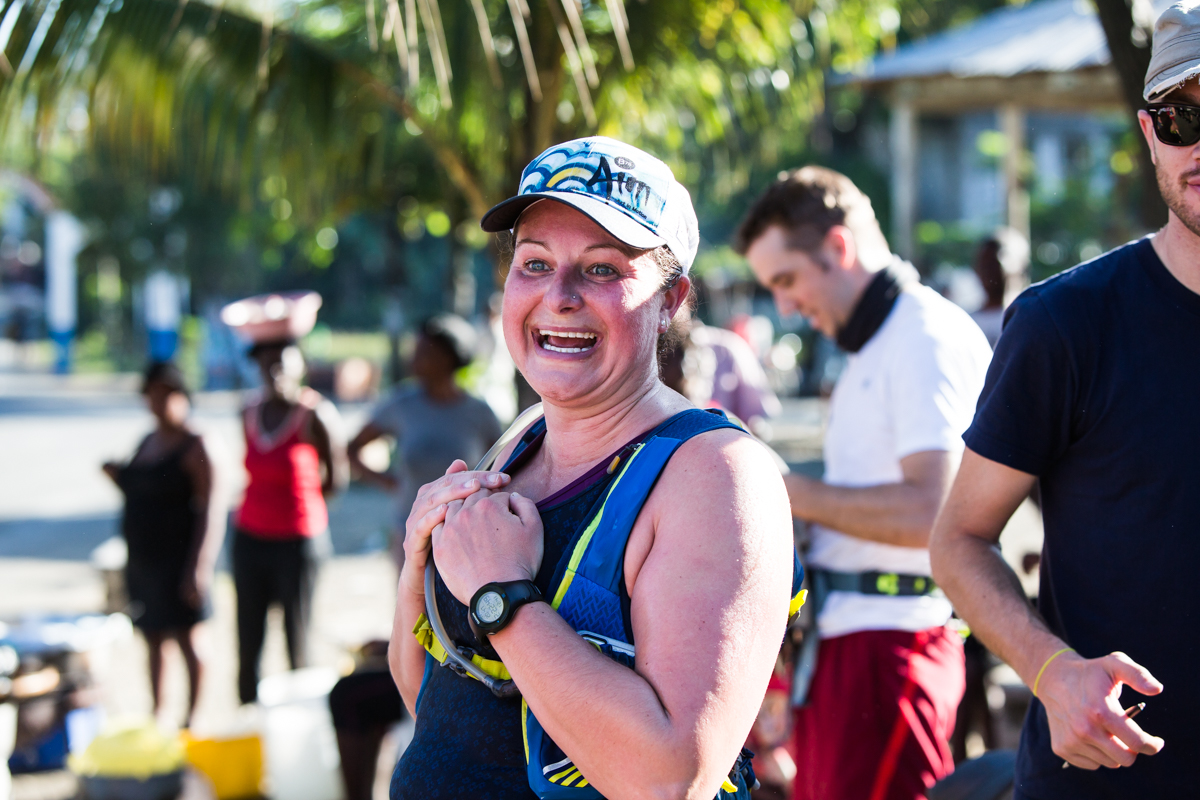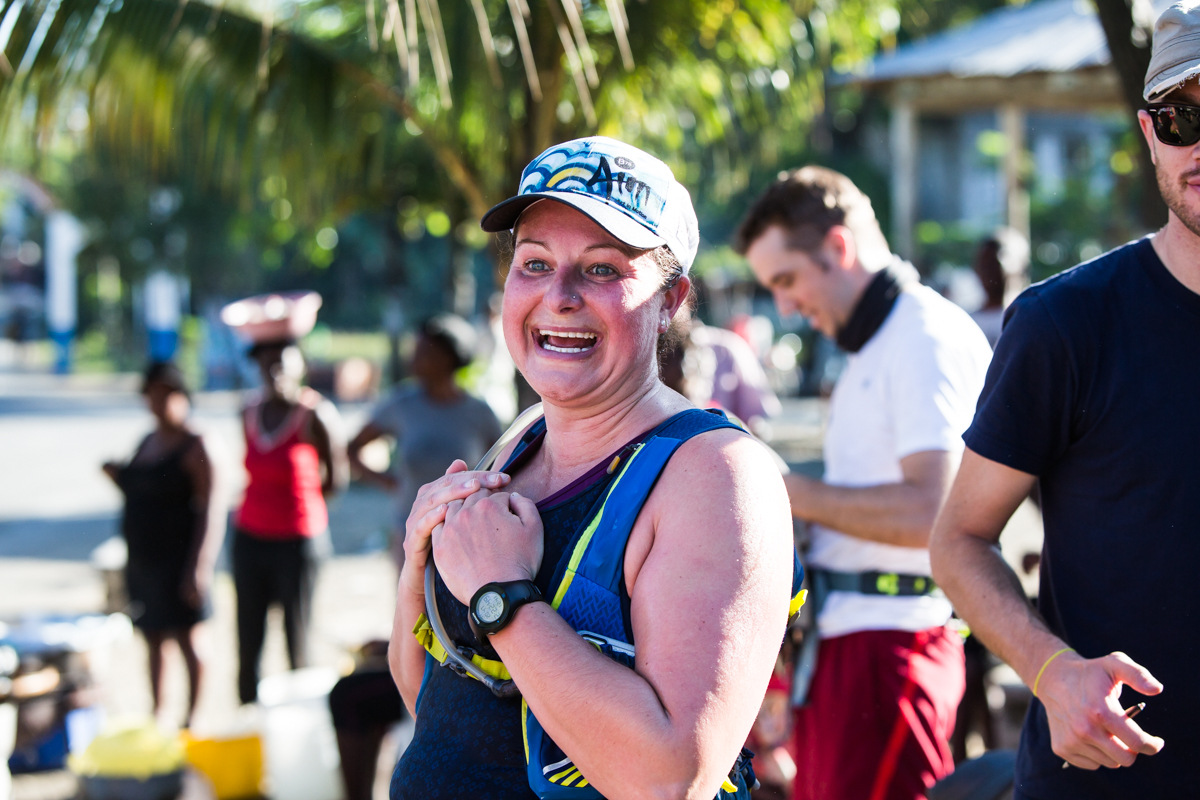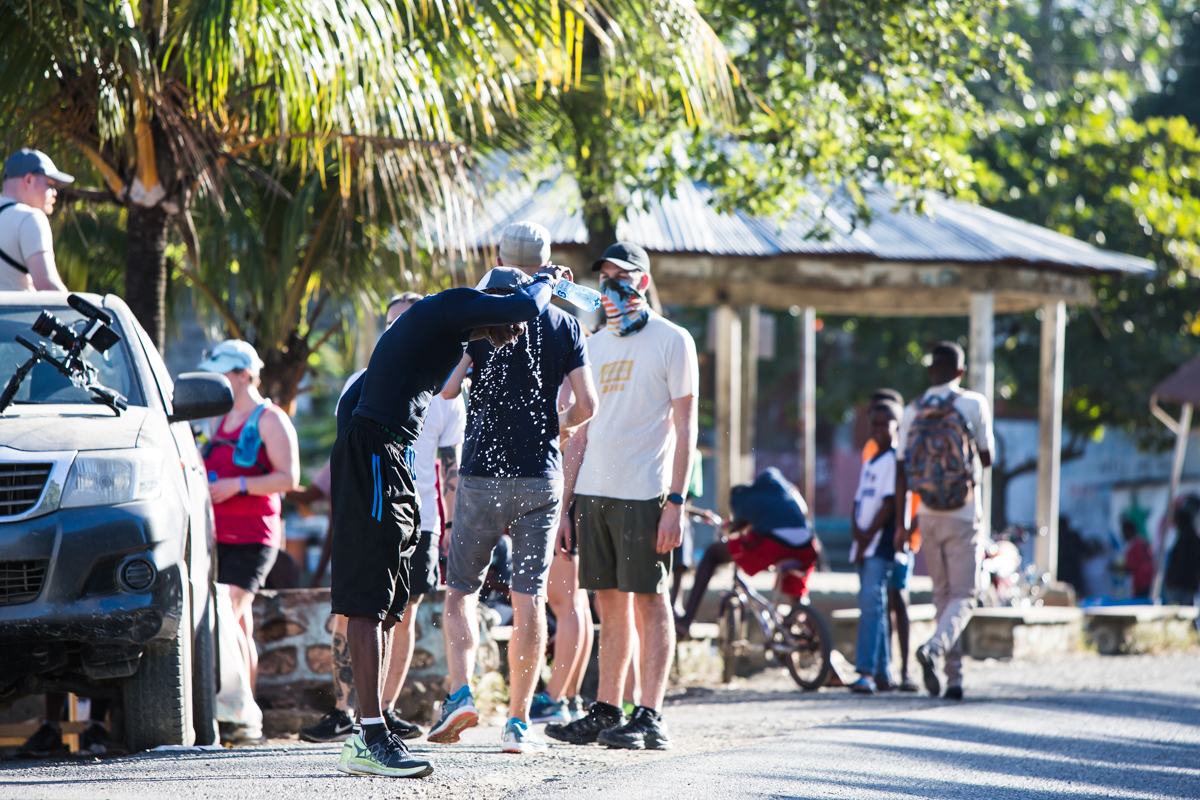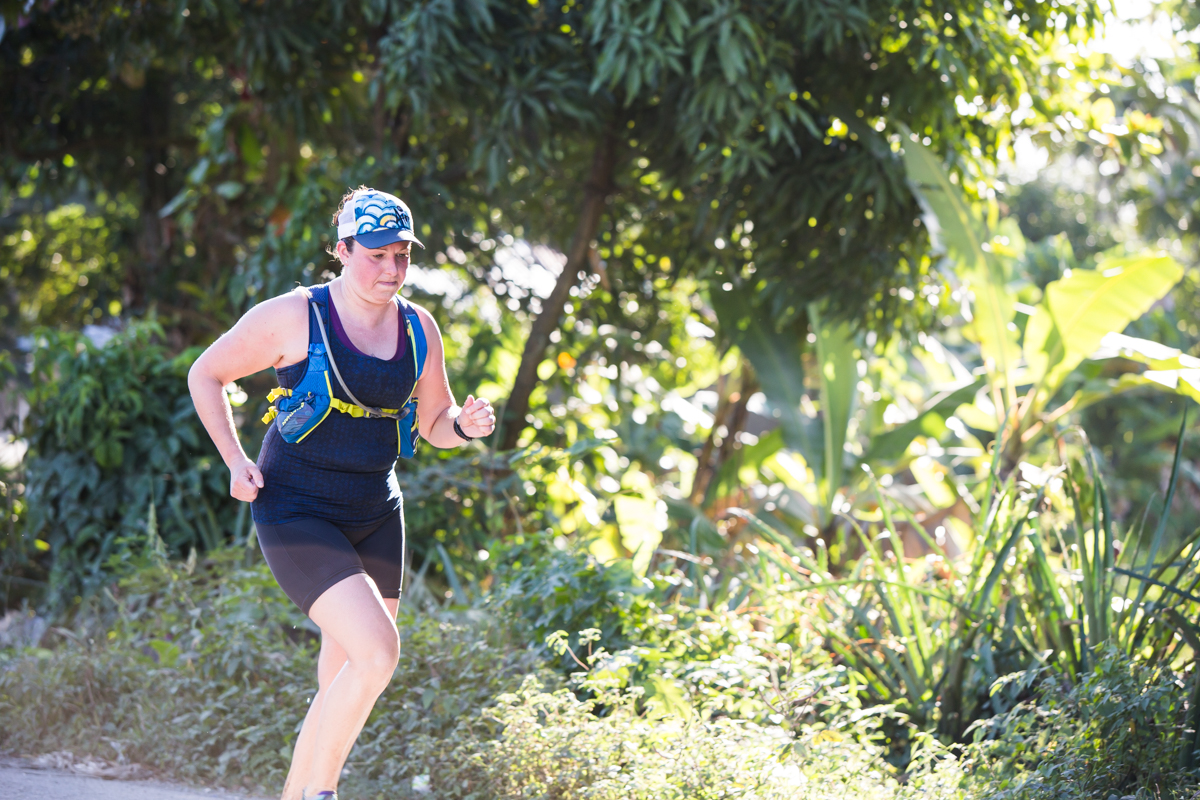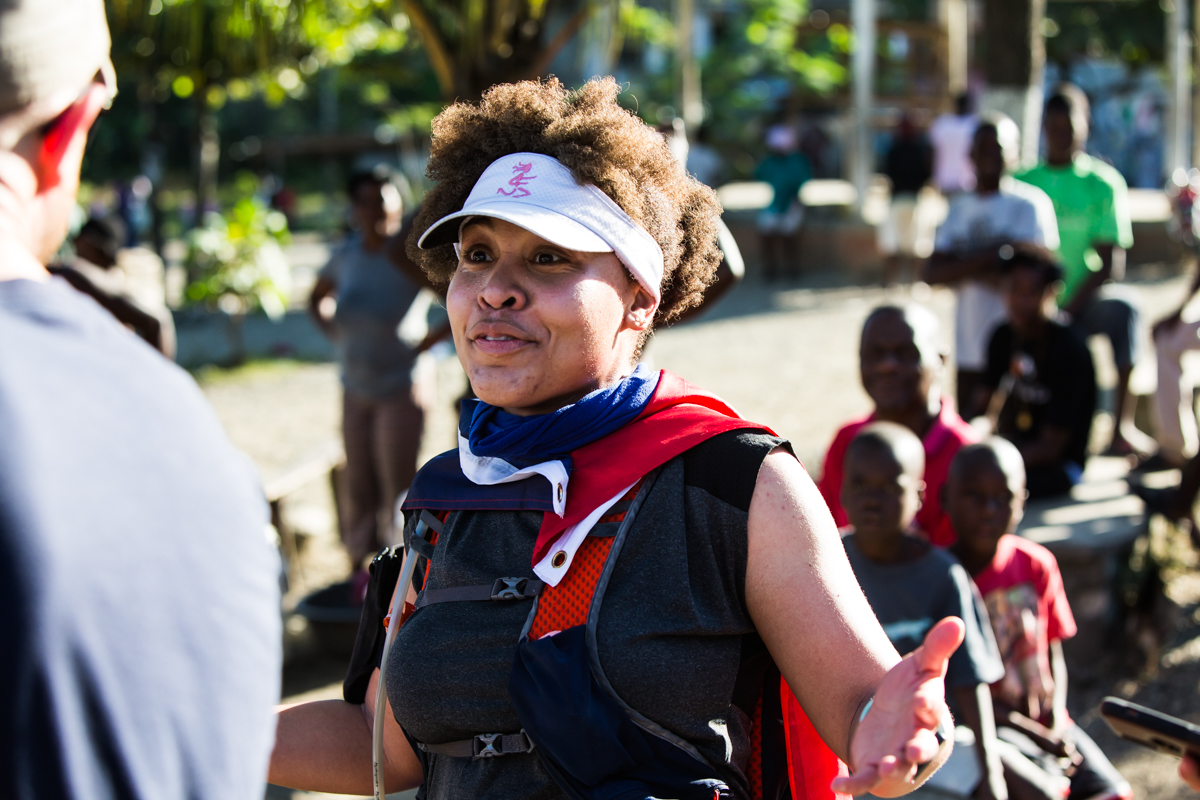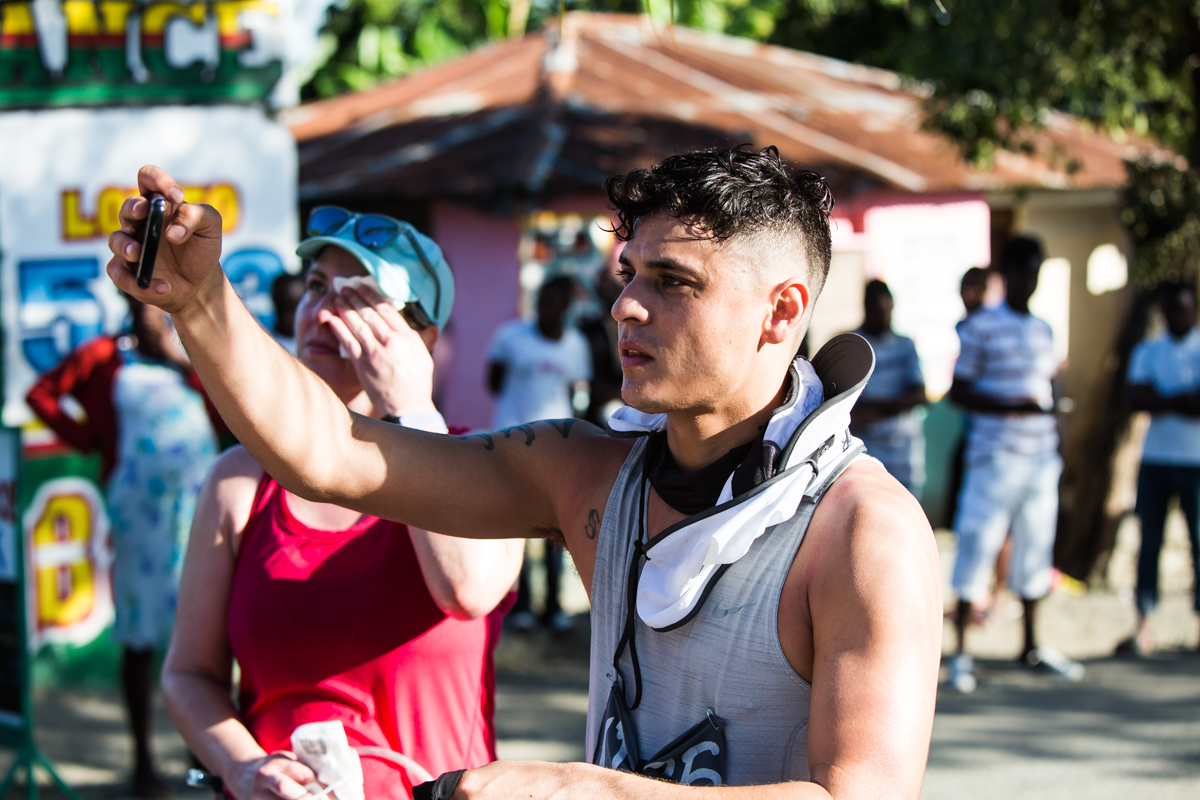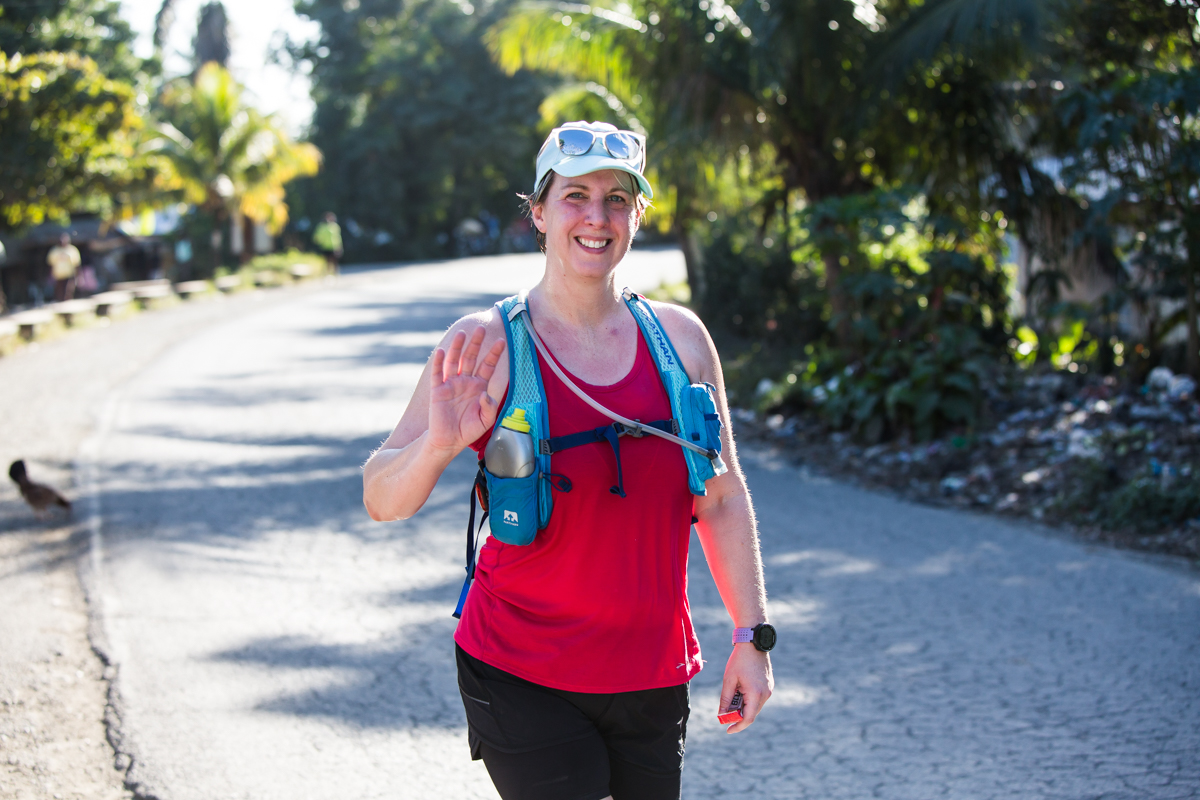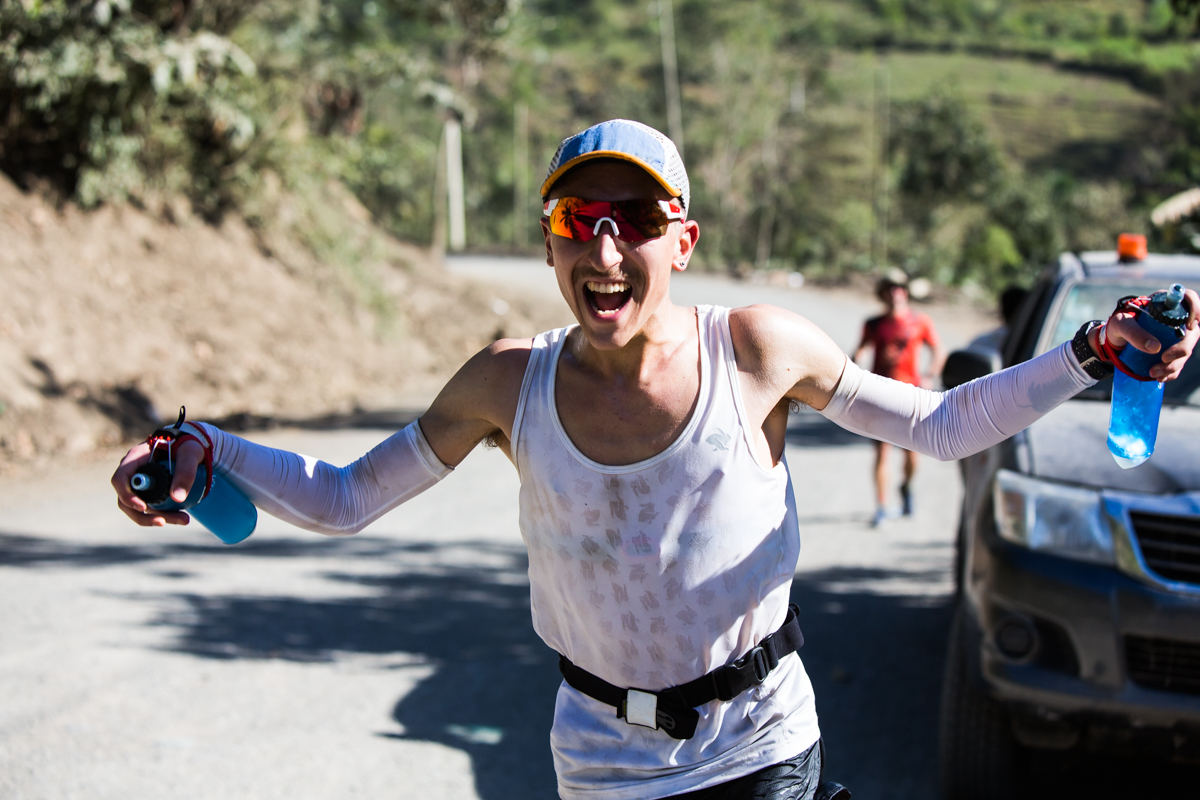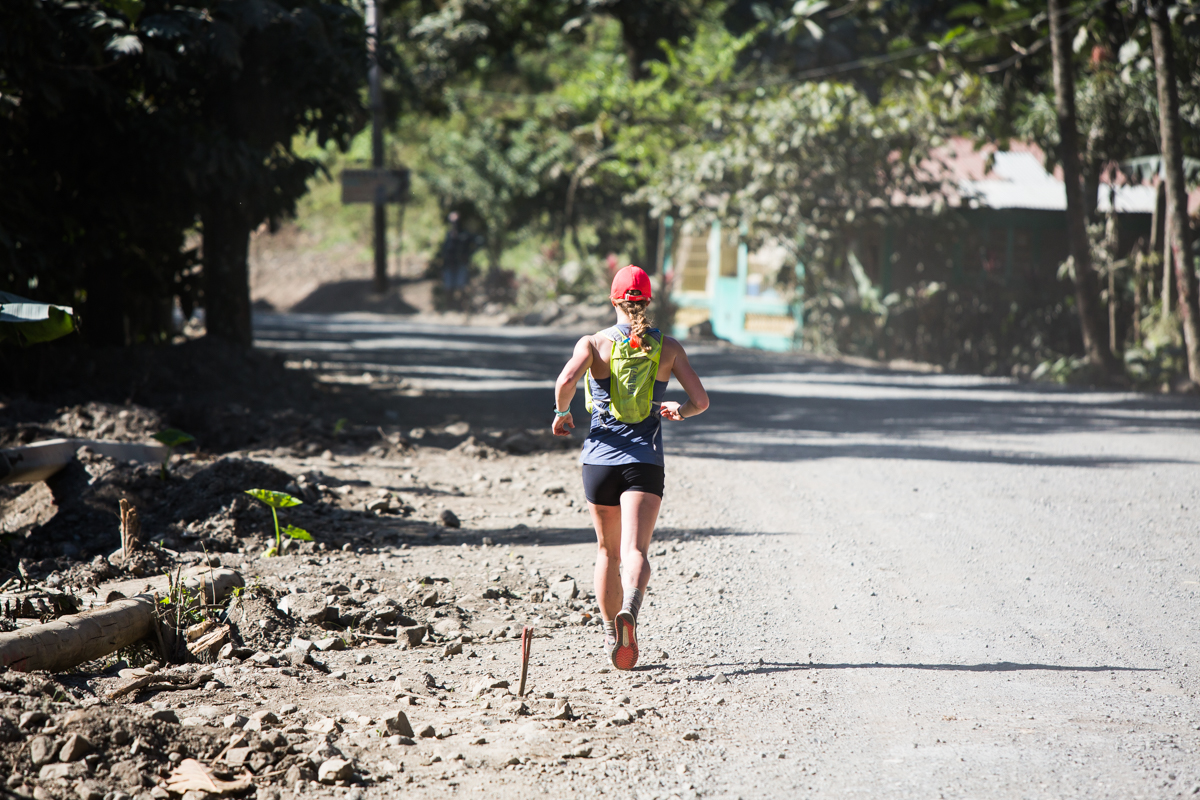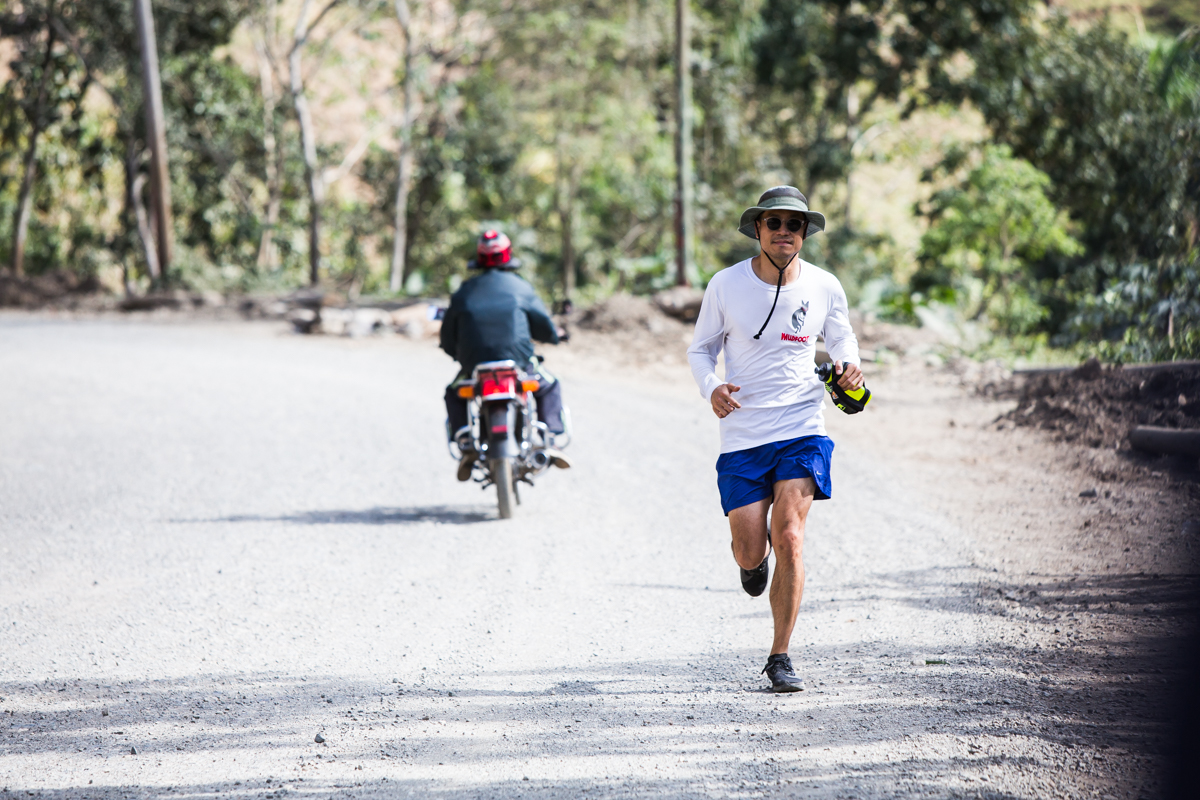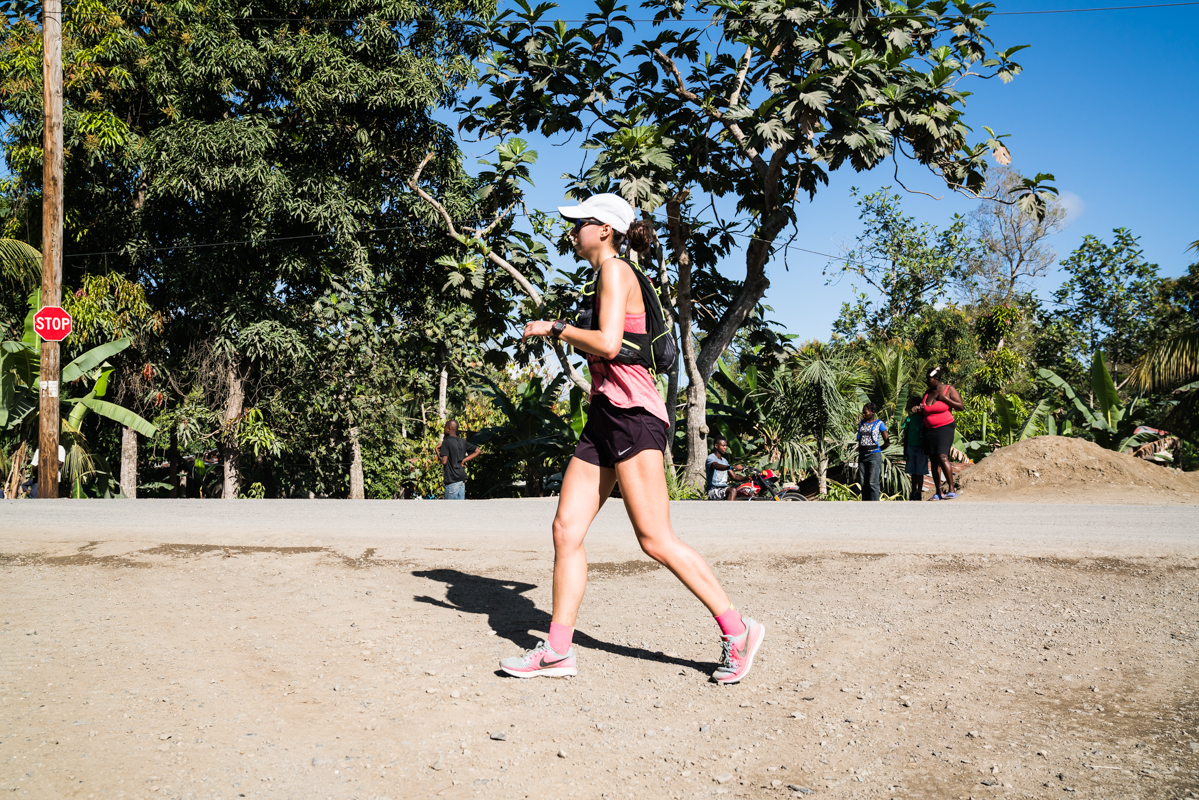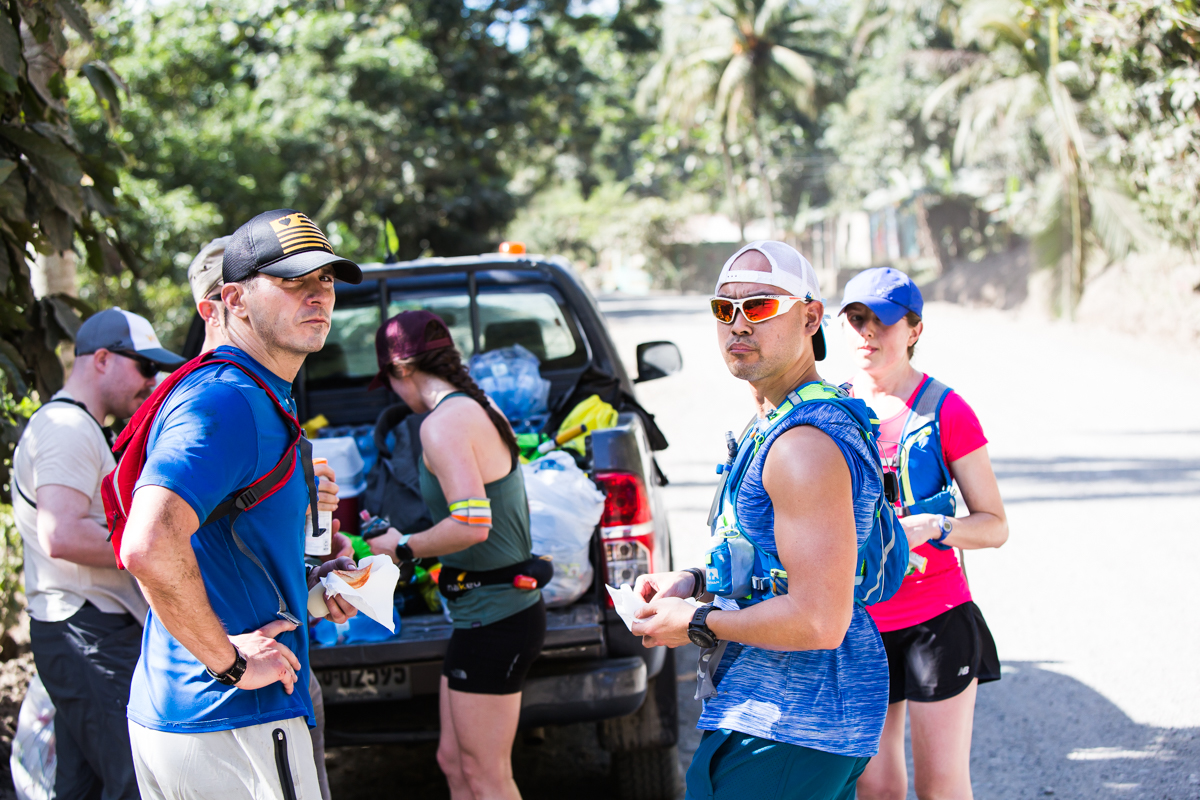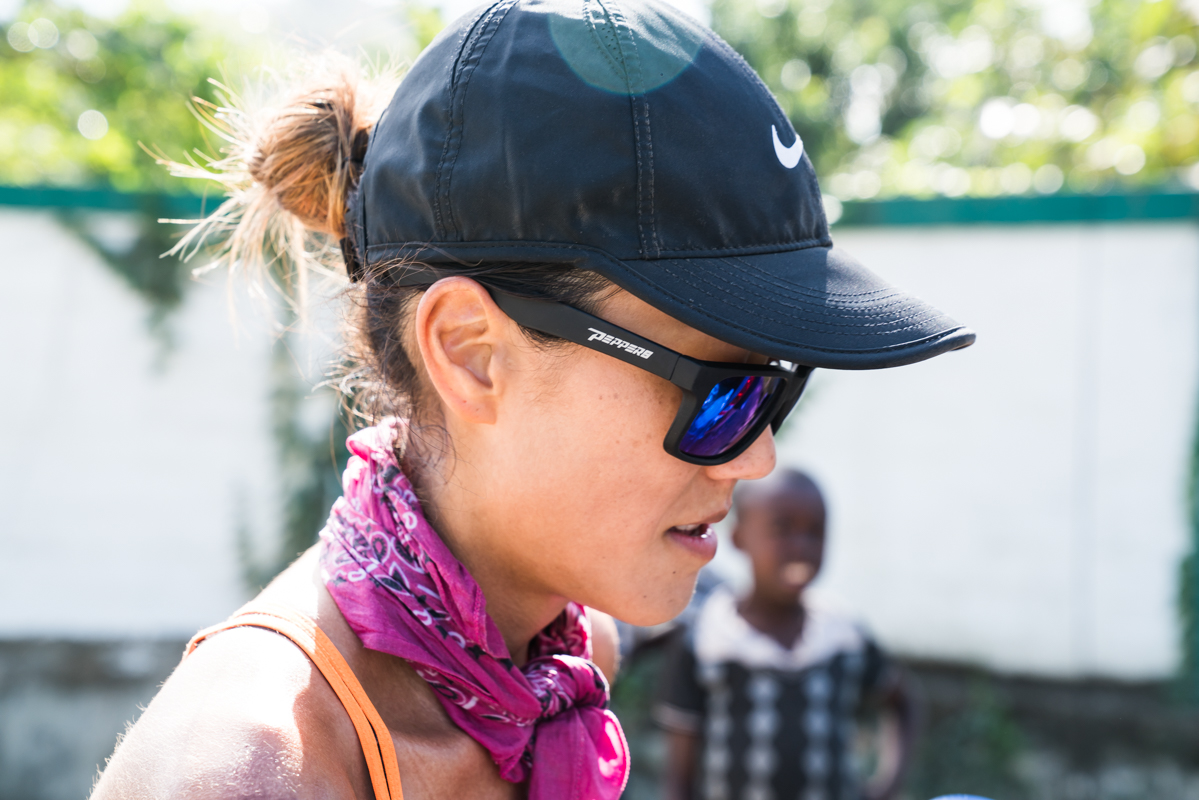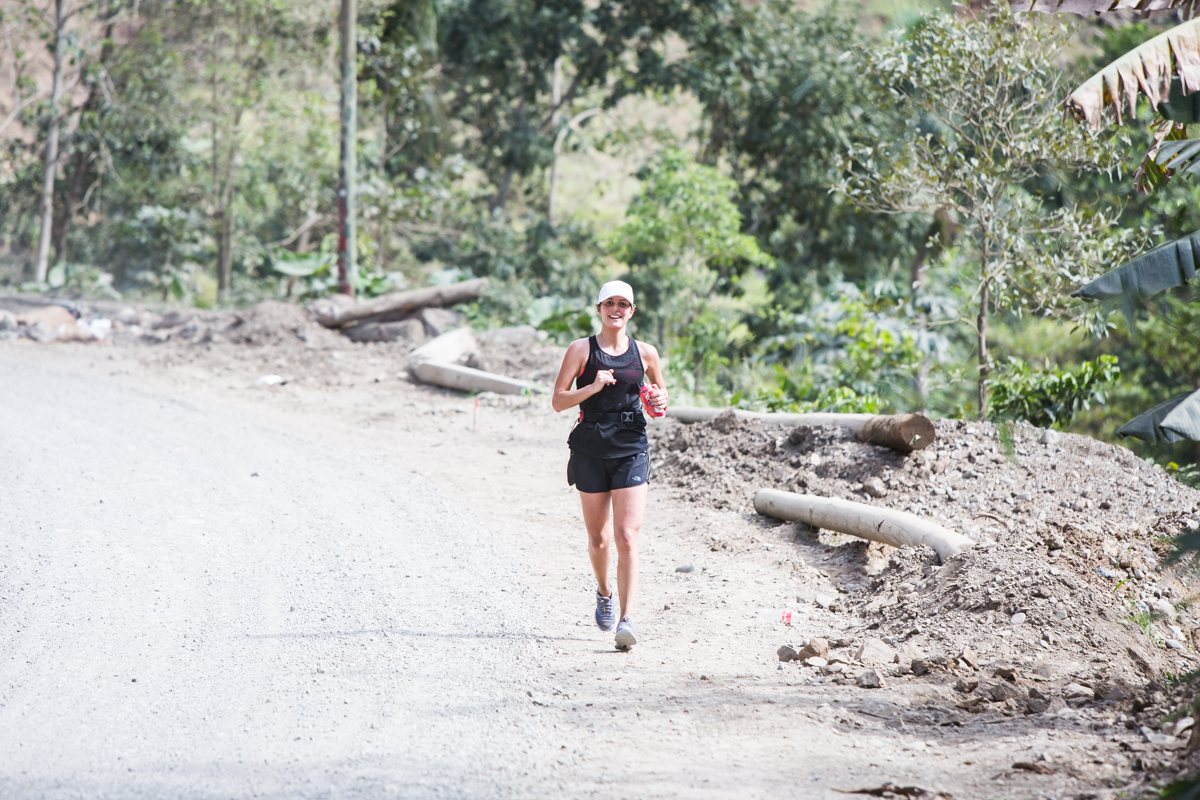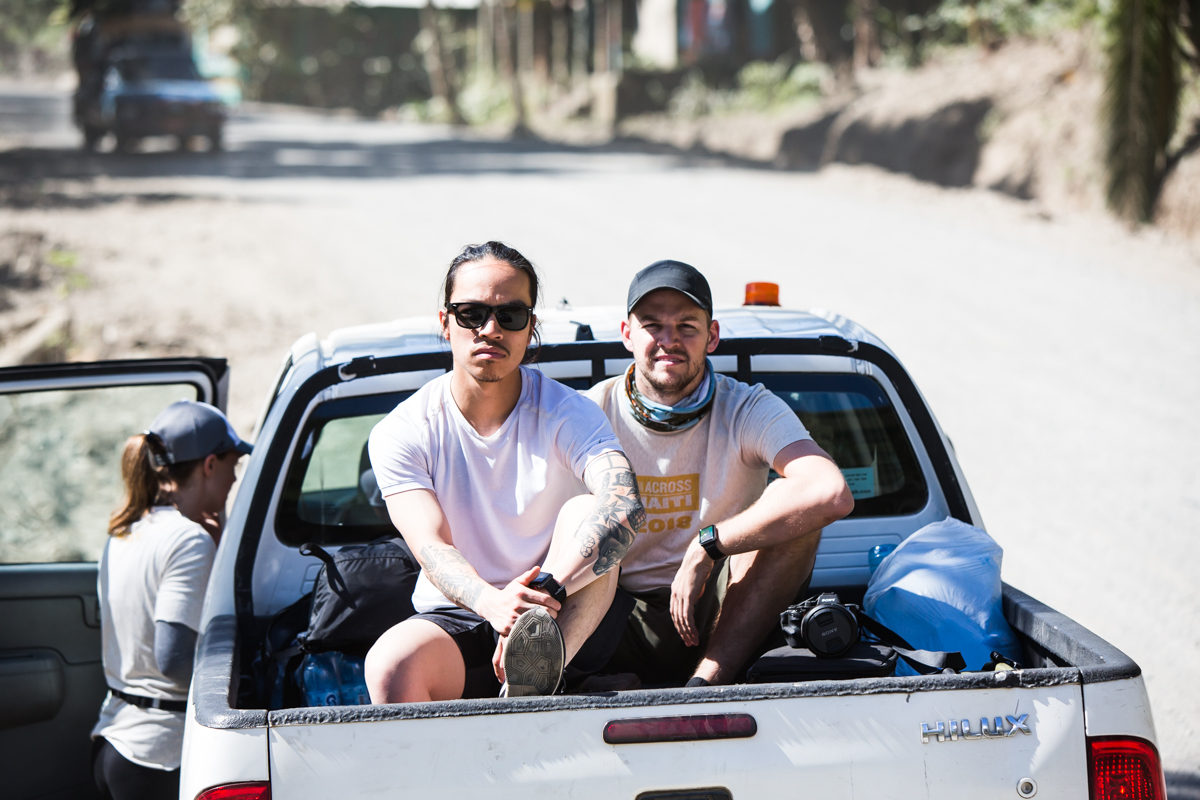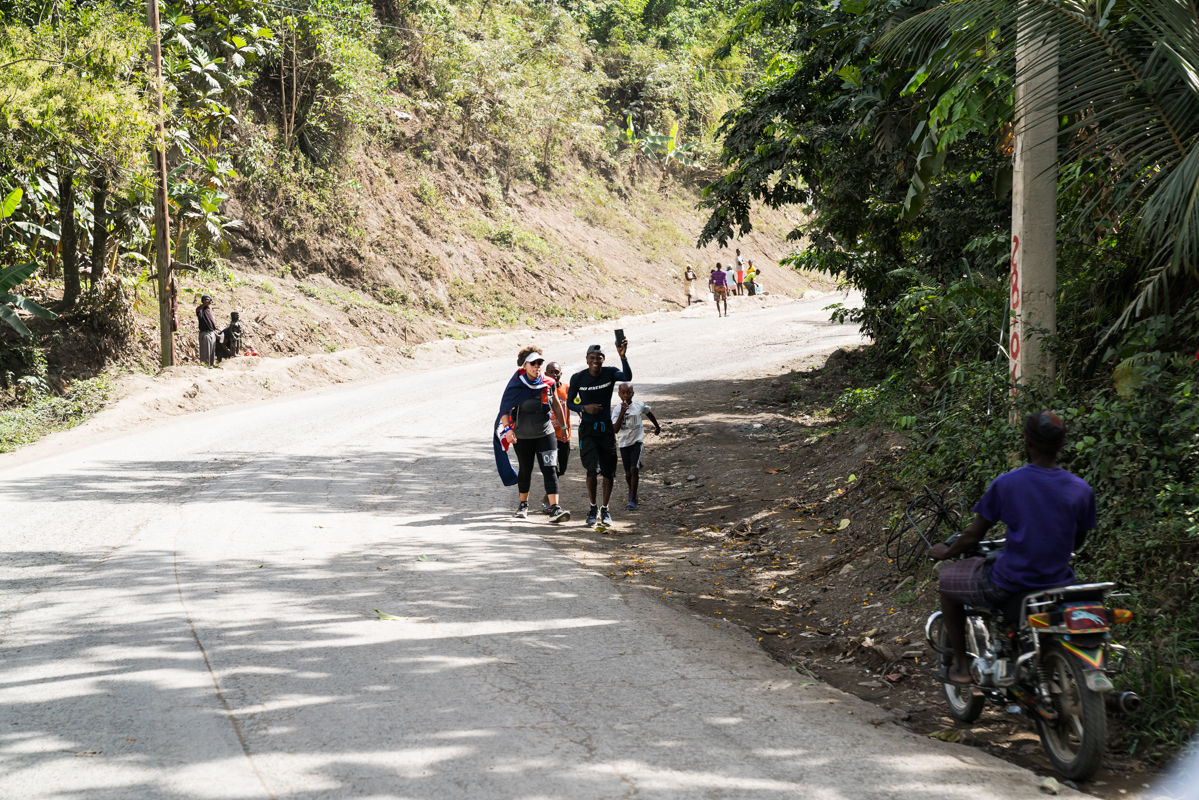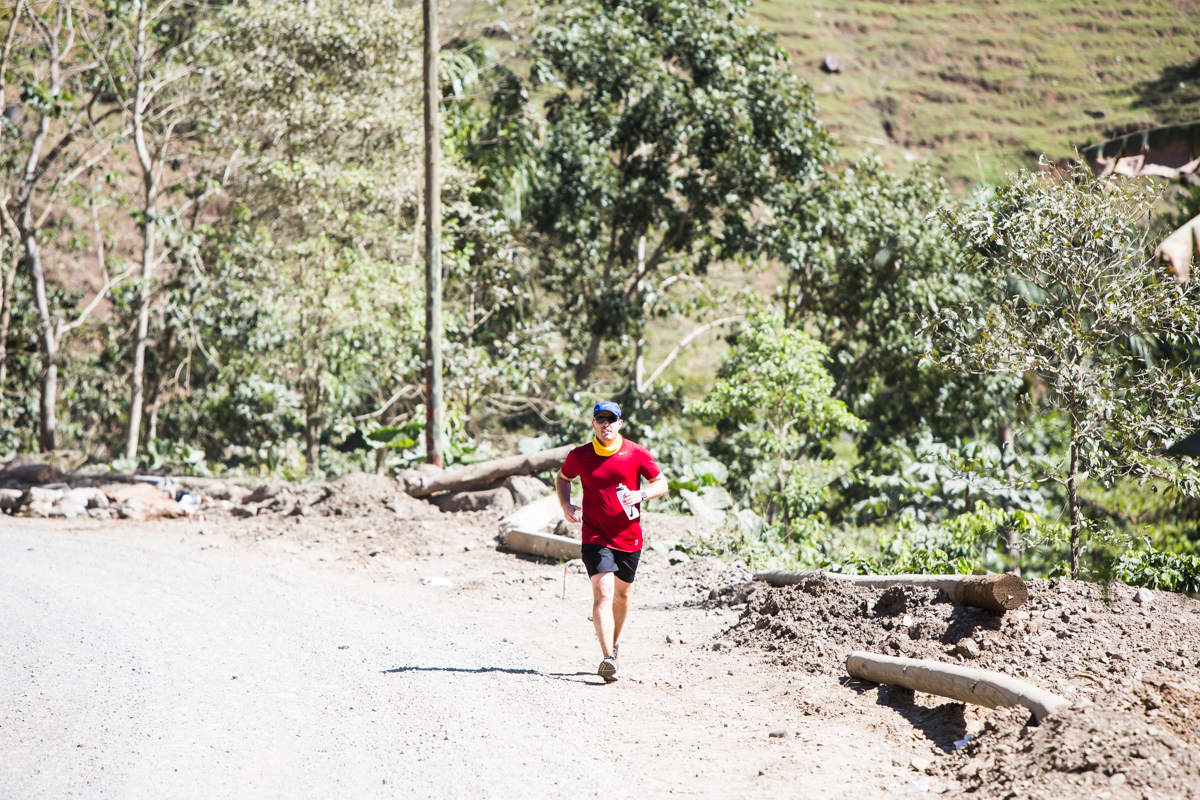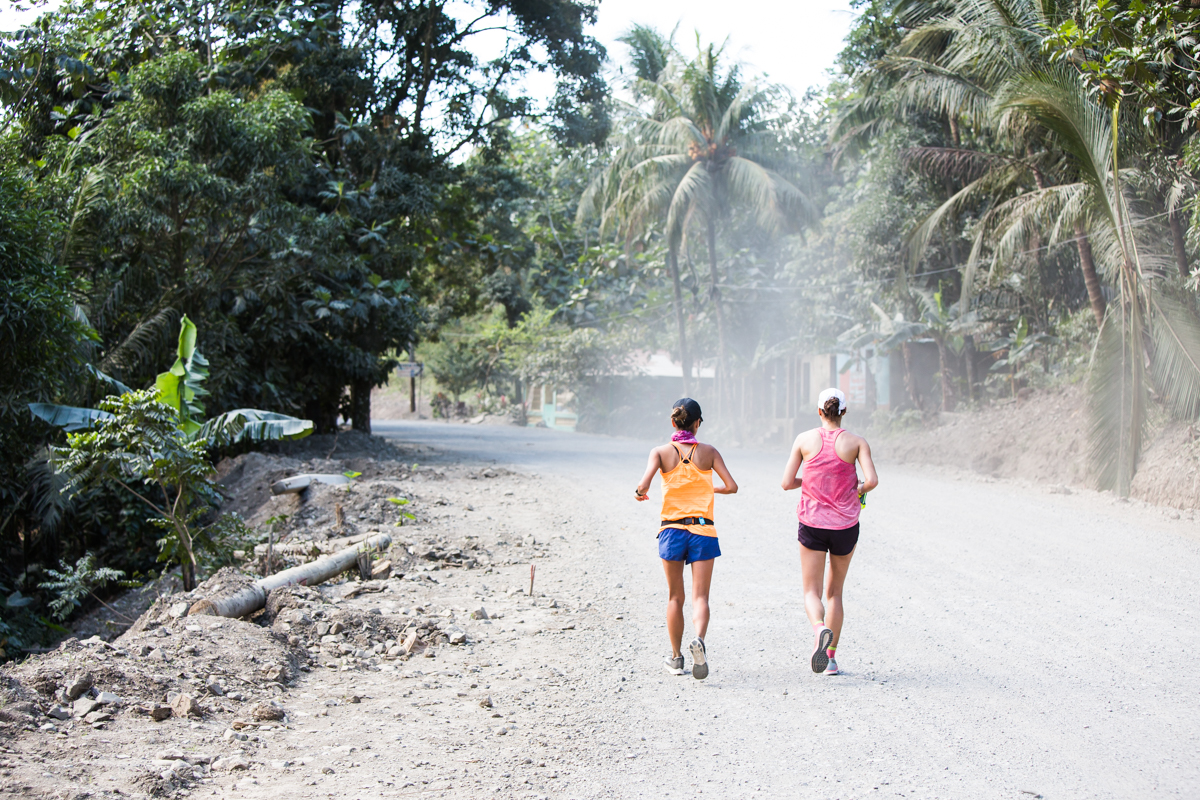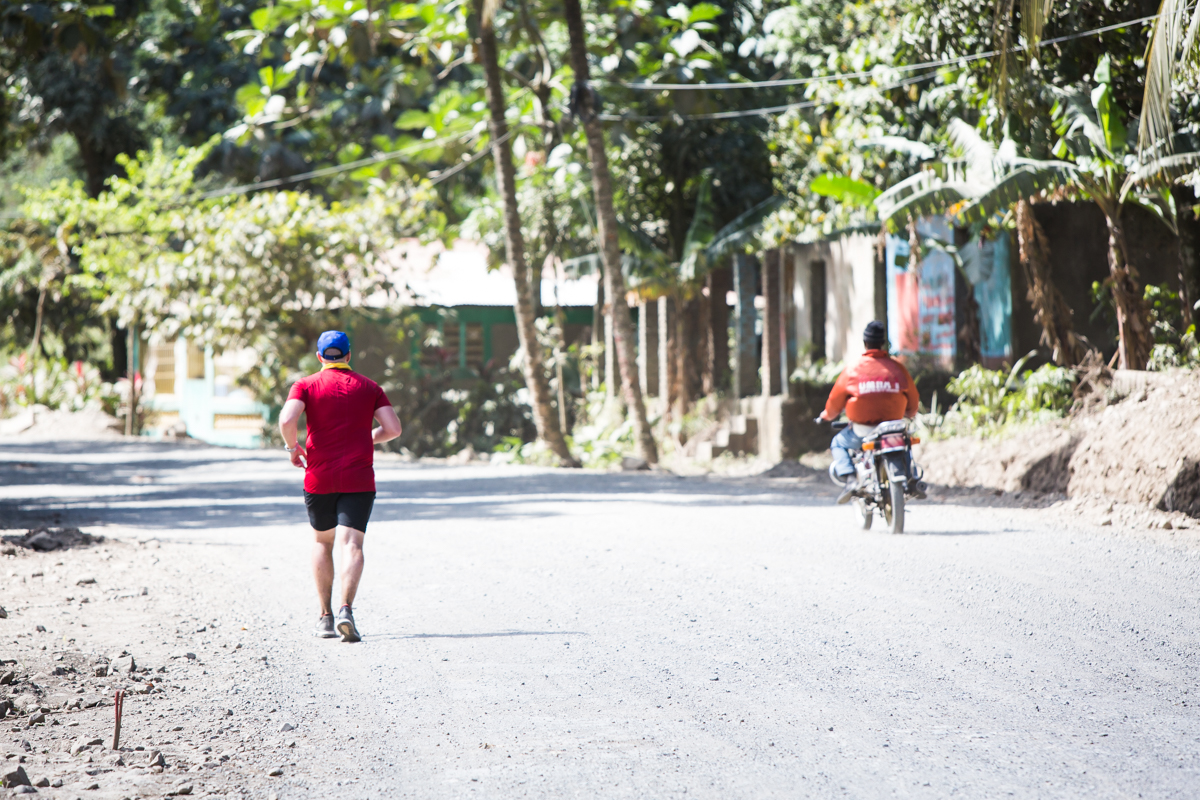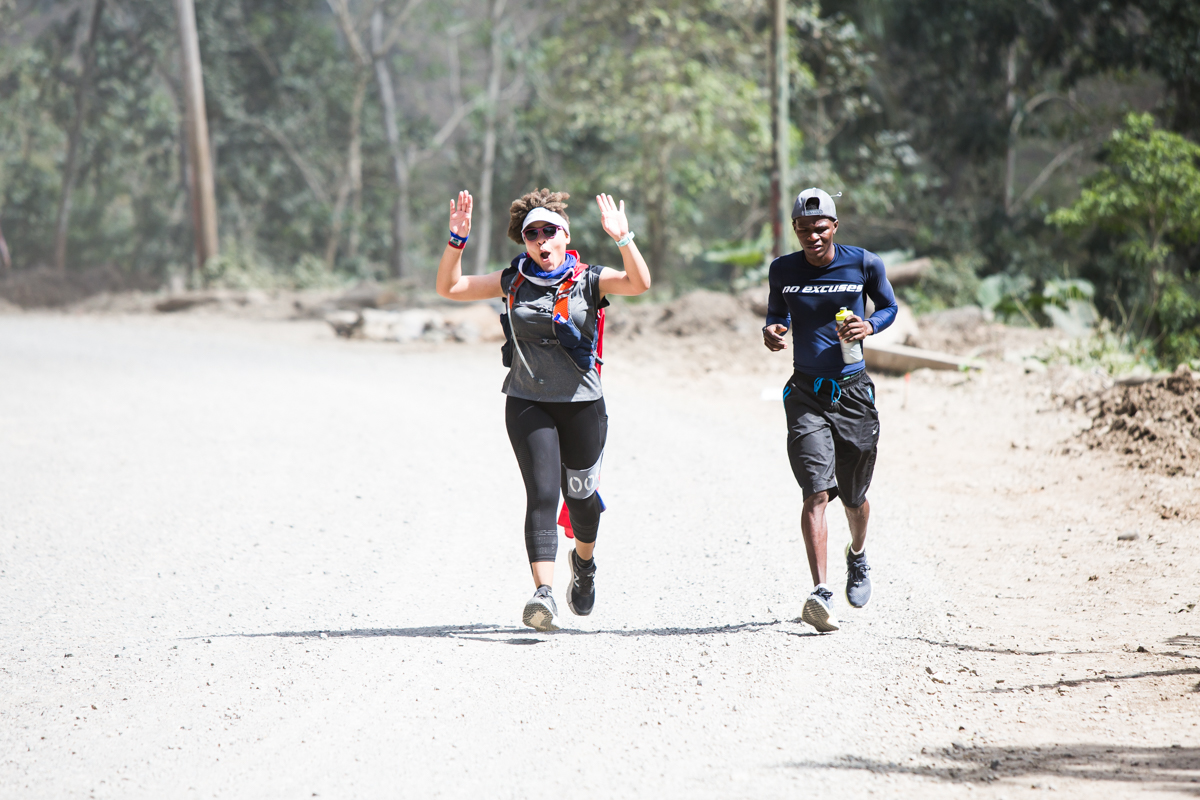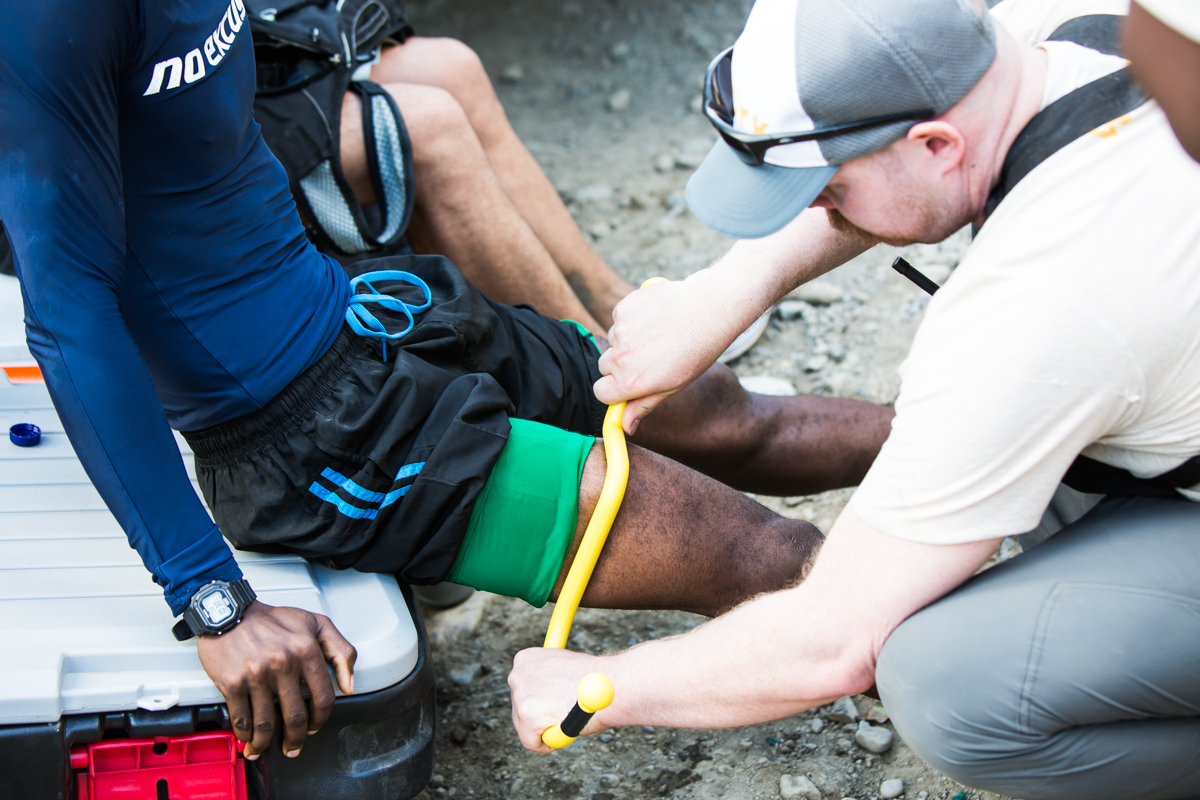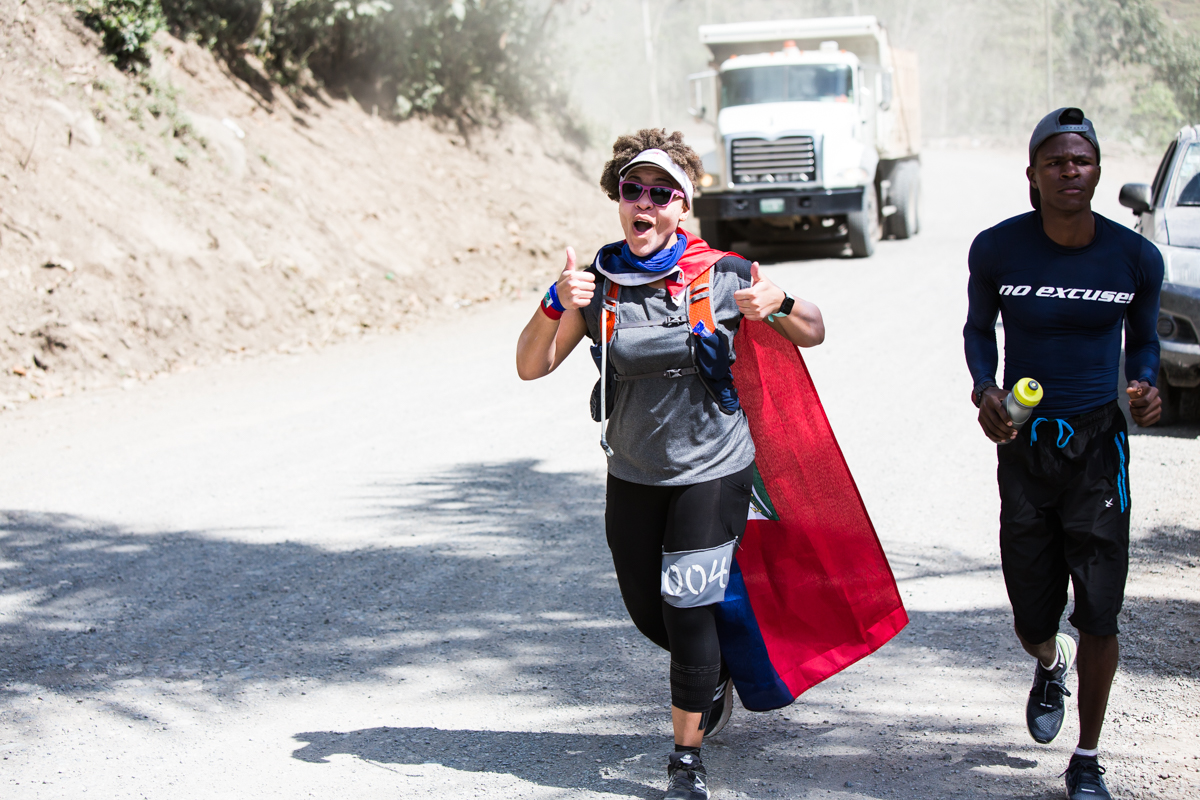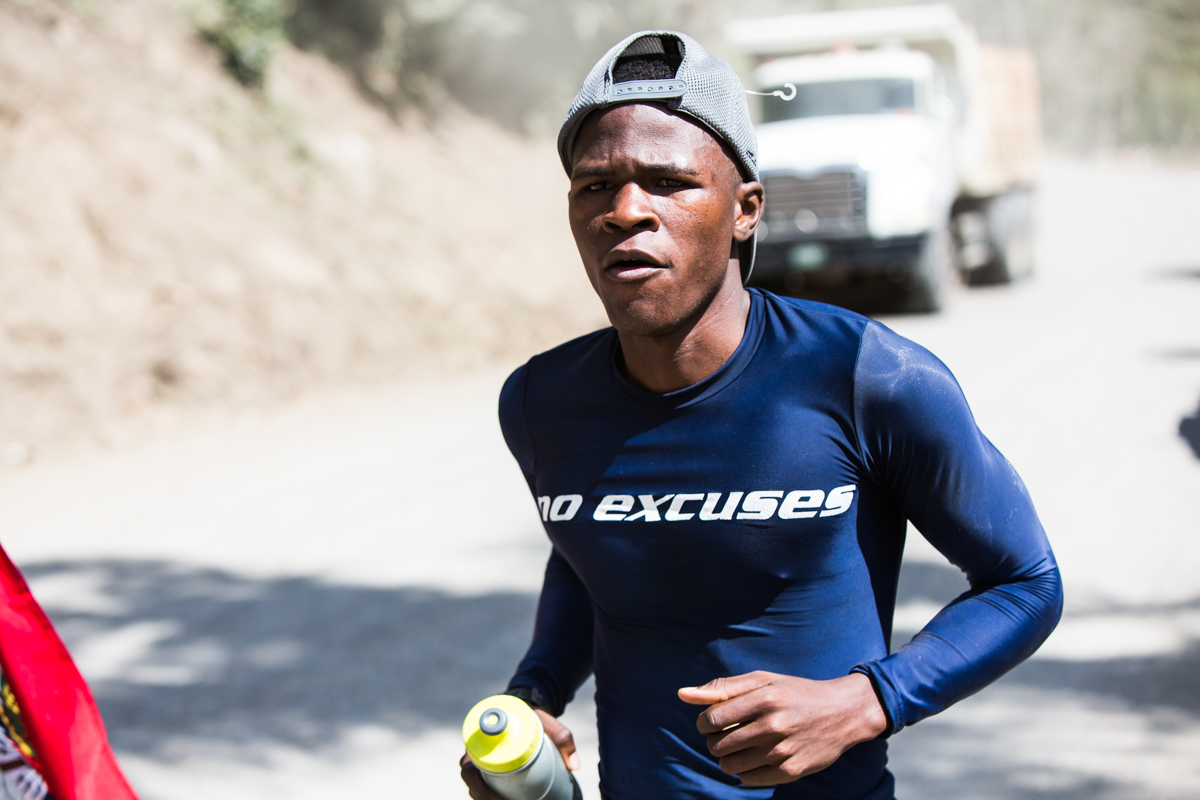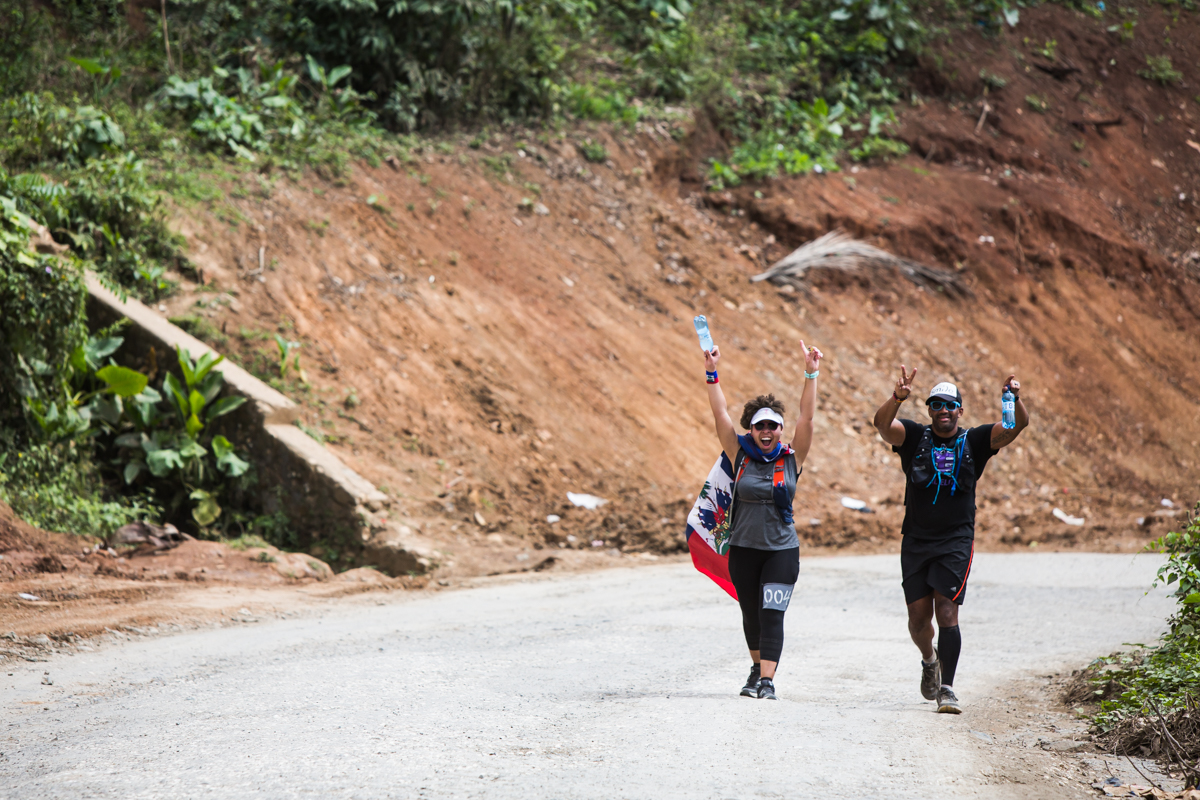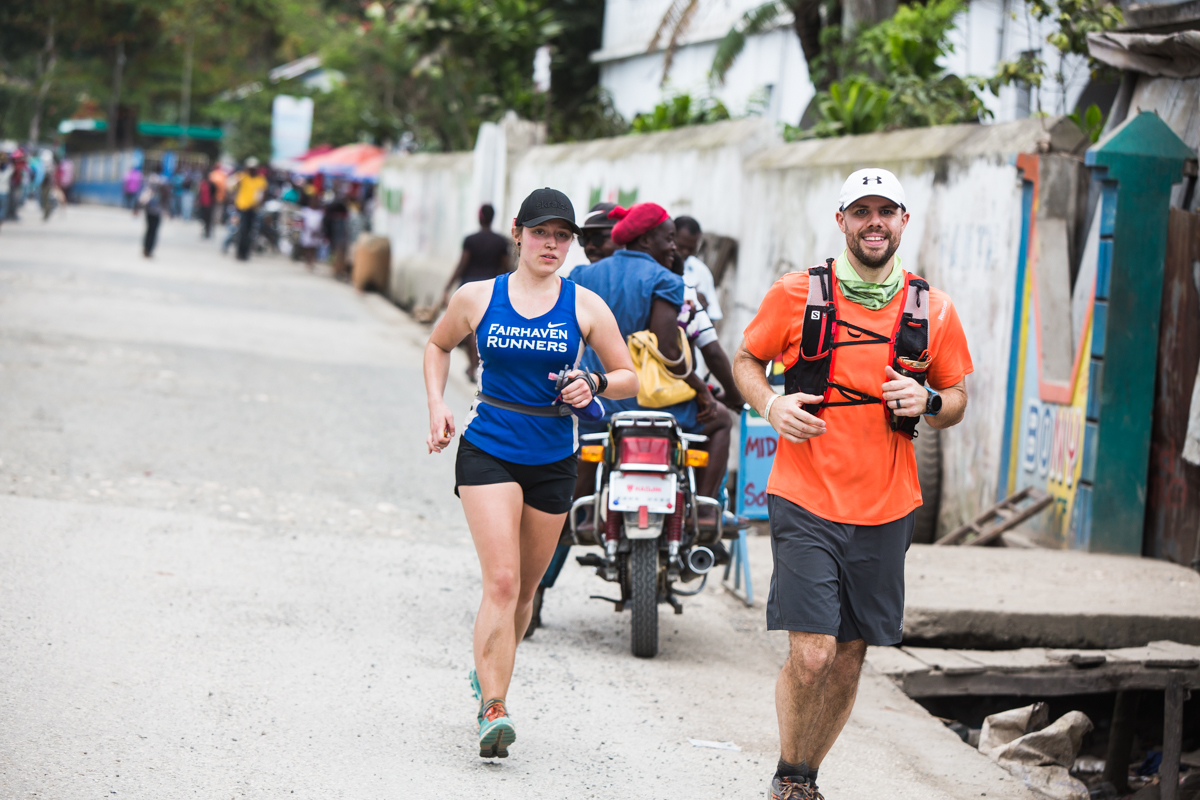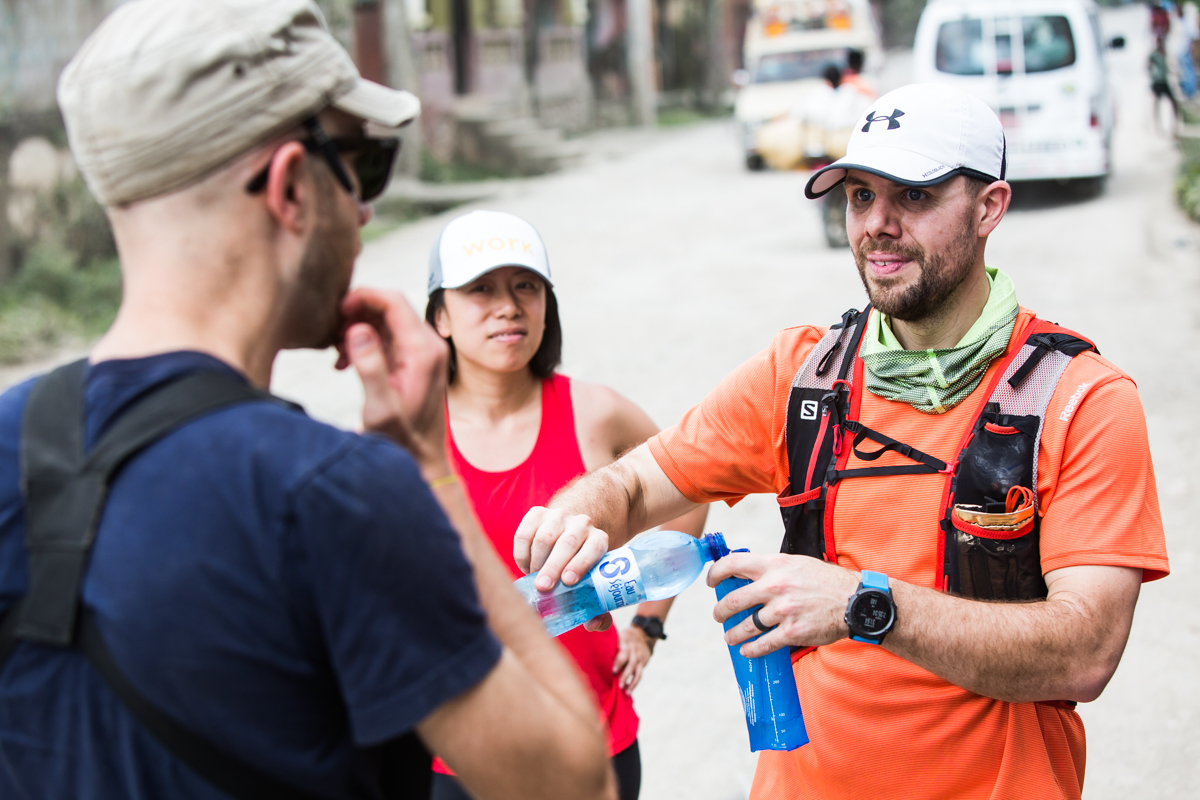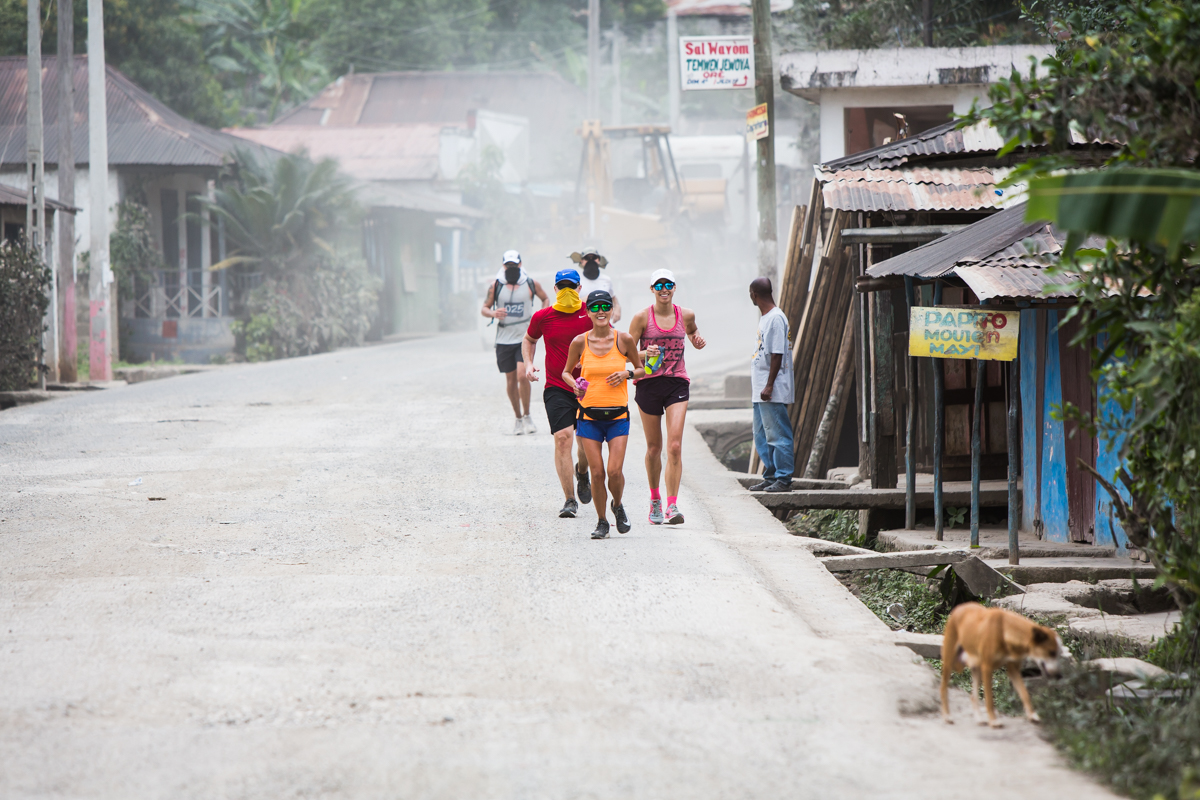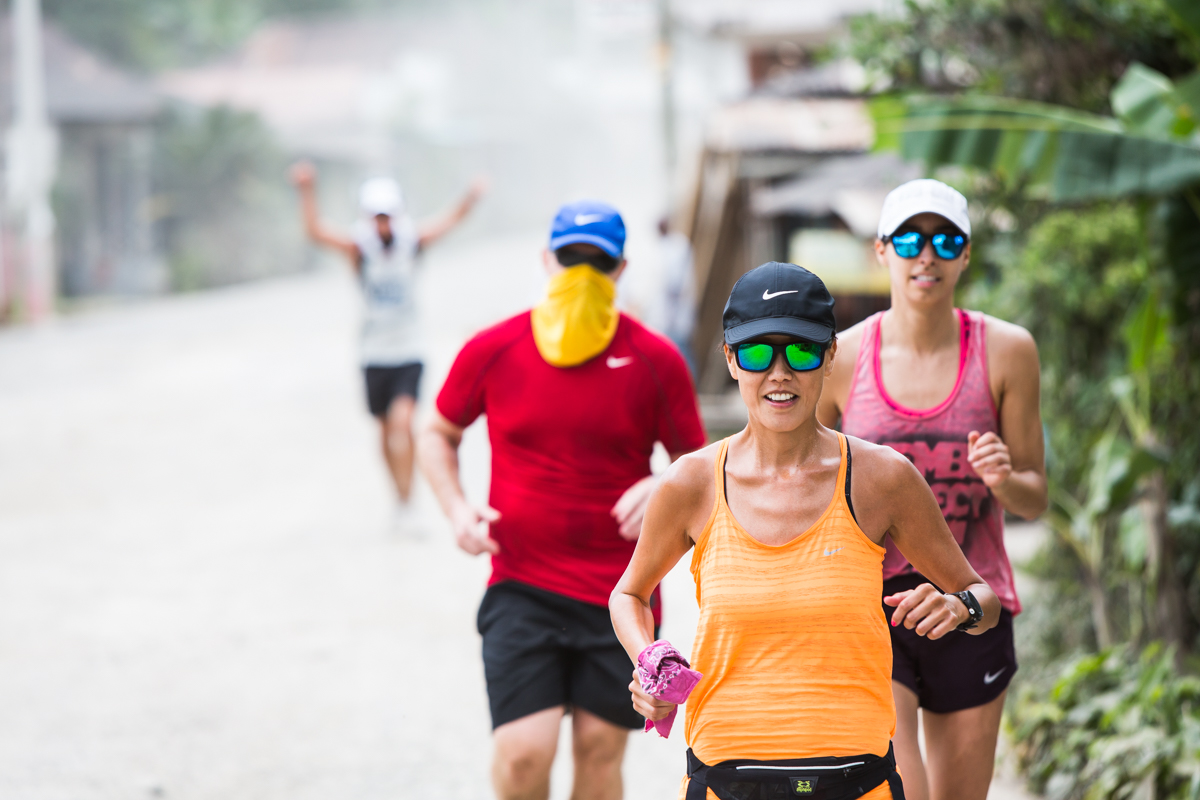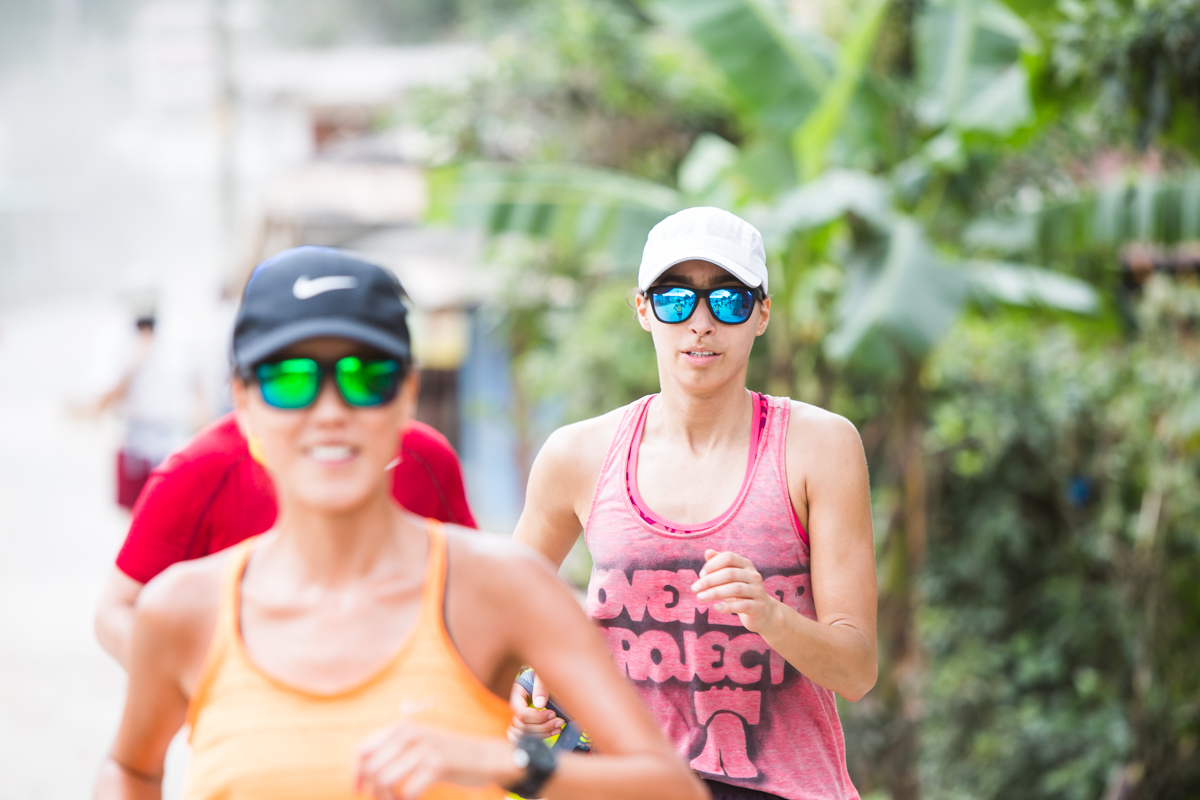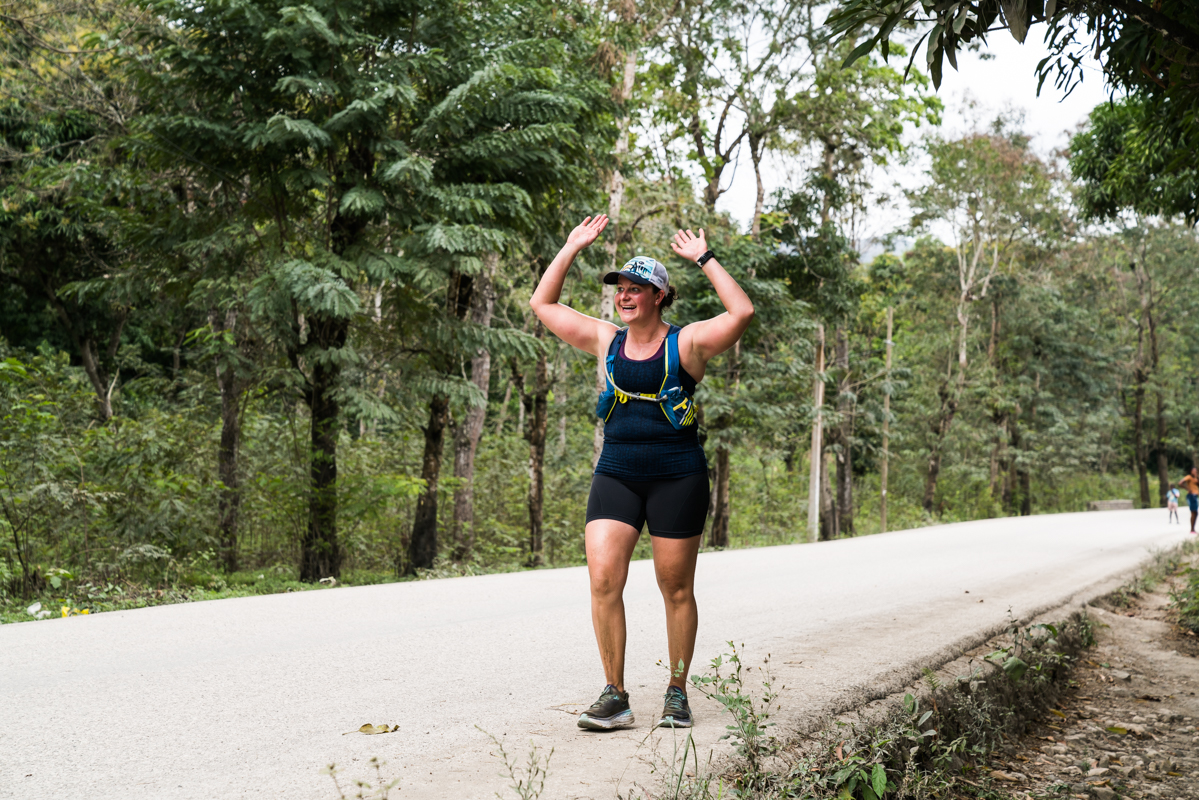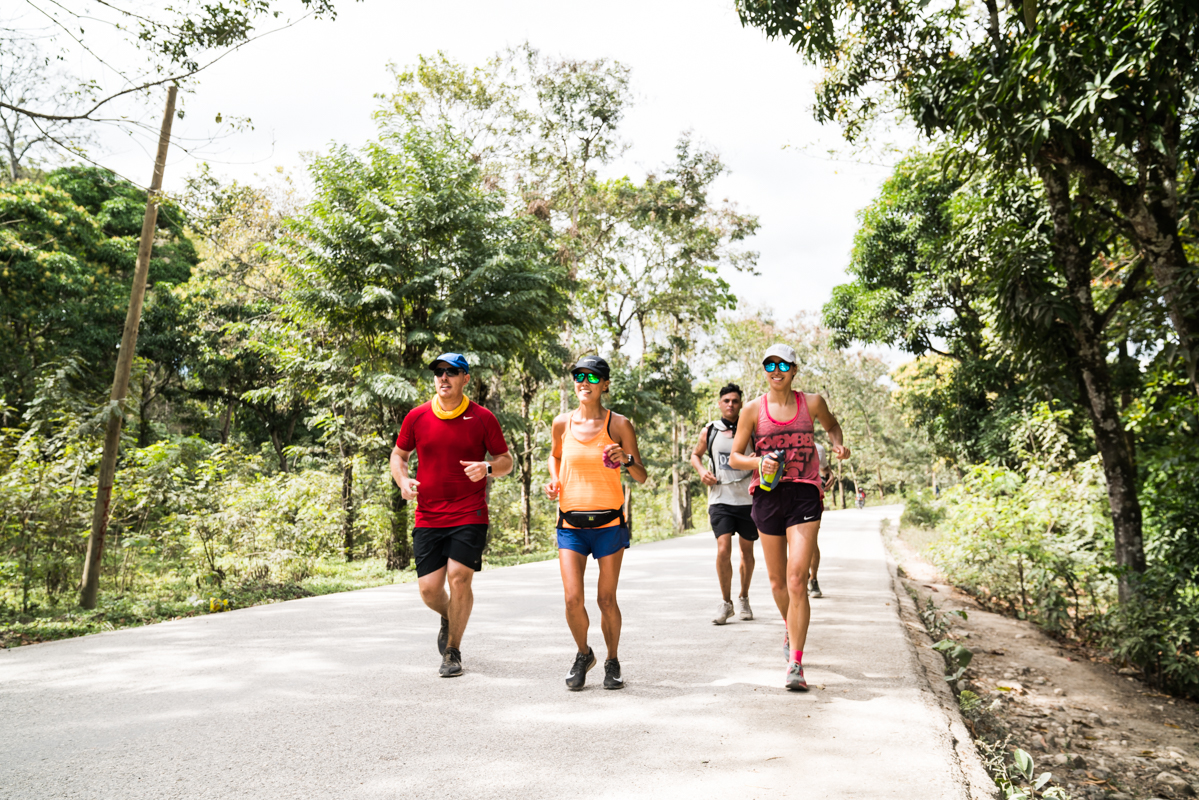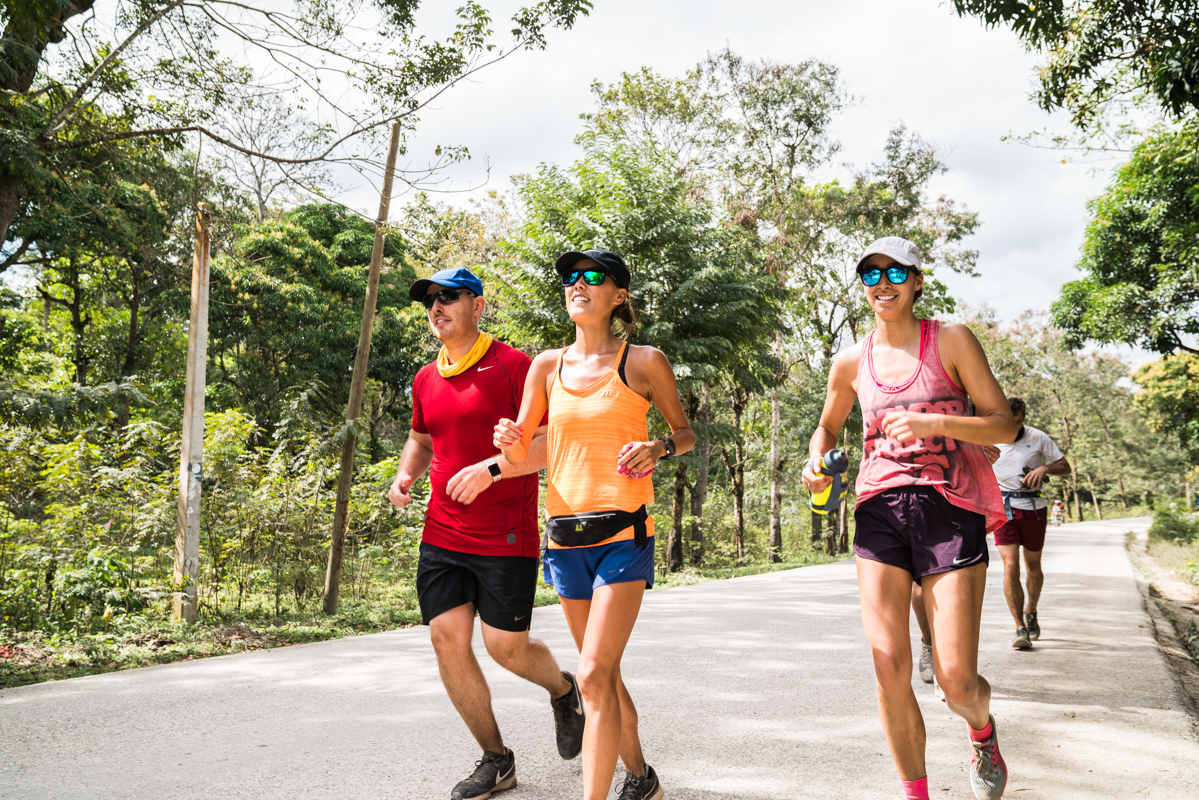 Photo and video credits: Duy Nguyen, Patrick Moynahan, and Kevin Kim.
Ali
Our first day of running was so much more than I thought it would be. It was eye-opening, inspiring, and brutal. We started at the beach in Cap-Haitien and had about 25 miles of rolling road to begin with. We made our way through town trying to avoid potholes, dodge vehicles, and breathe in as little dust as possible. There was a distinct smell of garbage and gas any time we were close to a town. I was surprised at the amount of people out in the streets at 5:30 in the morning. Running through Cap-Haitien was definitely a culture shock. There were dogs, chickens, and goats in the middle of the road, piles of garbage everywhere, and motos speeding by with 3-4 people on them. We got a lot of people staring and yelling at us. I was very overwhelmed for the first few miles until I adjusted to the chaos. You have to constantly be aware of your surroundings. The vehicles driving by will swerve to avoid potholes and it doesn't matter if you are in the way.
We got farther into the country once we were out of Cap-Haitien. I've never seen anything like it. For miles and miles, we saw beautiful pastures with goats and cows that lead out to gorgeous views of the mountains. We ran through several small communities and were always greeted with "bonjour"s, smiles, and waves. 25 miles of uneven, torn up road was rough on the body. What came next was a 6 mile climb up a mountain. Being that it was day one (and pretty steep), there was a lot of walking. It was hard not to smile, though. The scenery was just breathtaking. You could see bright green mountains for miles. We passed lots of children standing outside their homes, and their beaming smiles made the tough run worth it. How could you not smile when you got to live in such a beautiful place? They cheered, waved, and sometimes even joined us. The children weren't shy and would come right up and grab our hands to walk or run with us. They were so sweet and happy, and the part that broke my heart was they were always asking for money, water, food, or in some cases, my running gear. I wish I could give the world to every one of those beautiful faces.
As we made our way down the mountain on the other side, we came through the town of Plaissance. It wasn't nearly as stressful as Cap-Haitien, but it was still very busy. We approached the finish line at the school and were greeted not only by runners and crew, but by children from the community. The first 34 miles of our run across Haiti was done, and I was completely beat. It was both mentally and physically exhausting, but was one of the most beautiful runs I've ever been on. I really don't think there's a better way to experience a new place. I can't wait for what the rest of the country has in store for us.
Joseph
For me, day 1 was more than 50k of running. More than 18k of elevation gain. Today was about soaking in the culture of Haiti. On my run, I saw how the Haitian folks operate their day early before sunrise. Cap-Haitien felt like Armageddon. The intense traffic with no traffic laws. The blaring horns and the thick smoke of burning diesel and trash. This is their life. Their culture. Welcome to Haiti, Joe.
I did a lot thinking during my run. I'd like to say my meditation via foot. For the most part I was alone. Approximately mile 26-ish I saw many families and many kids. Some of the kids ran up to me and some ran side-by-side to me. All of them had smiles. I immediately felt pure freedom and joy from this as much they did too. My mantra/fuel for this segment to Plaissance was "run freely and live simply" just the way how I saw it.
Through my journey, I plan to soak in much culture and the way of life how these beautiful Haitians live their lives.
Here is to day 2! Cheers.
Jacquie
This is now my fifth time to Haiti in just over a year but I have never seen it like I saw it today. So far this run has exceeded all of my expectations. The group of runners, crew and staff are all so talented, generous and beyond inspiring. I am in awe that we are all here to embark on this crazy journey that I think we all know will at times be painful, grueling, and emotionally taxing yet we will all get up at 3am everyday and get out the door to keep running.
Today was 34 miles of pure beauty, running through markets and up a mountain that had the most stunning views. It all started at 5am, right on the beach in Cap-Haitien. Everyone came together, listened to a beautiful, motivational note from Ian (the founder of Work!) and we were on our way. From the start we had tons of children cheering for us and even running with us from time to time. Along the way the crew was so gracious and understanding to the point where they were helping me apply sunscreen despite being covered in dirt and sweat (now that's dedication!).
At the beginning of the run we were informed that today's run would be "a slap in the face," which is somewhat true. We all had high and low points. But as I look at all of the runners now that we're all done I can tell that without a doubt we're are all beyond psyched for day two and the rest of the journey.
Matthew
I expected it to be hard. I expected to see poverty. I expected it to be hot. Haiti has been all those things, but nothing I expected. Haiti is flaming pits of garbage in the sidewalk. It's the most beautiful sunrise I have ever seen. It's motos running me off the road. It's children running alongside me when I'm tired. It's impossibly long climbs. It's herds of piglets running through my path. It's beautiful people everywhere. It's the poorest people I've ever seen. It's people bursting with music. It's the biggest smiles on children's faces. It's personal tears. It was impossible to expect.
We've been here two days but it feels like 10. Not because the days are long, but because the new doesn't stop. Every minute is something I've never seen and none of it feels normal. I'll ask myself, "How do so many people fit on one motorbike?" and before I get a chance to process it there will be another moto, this one trying to run me off the road. On the next turn a beautiful group of children that could not be more excited to see us, calling us 'blanco' and running along with us in their bare feet. I turn another corner, a goat is staring at me and my knee starts to hurt. One more corner, I think my foot just went numb. This is a country of contradictions and this is a trip of highs and lows.
Yesterday, Daniel and I were celebrating completing our first marathon and 5 minutes later depressed about the 2000 ft we still had to climb before we could stop. I had one minute to stop and appreciate the moment of completing my first 50k before the dread came over me knowing I still had 180 more miles to run and my knee was starting to lock up. Today we began by running up a mountain. We took a minute at the top to watch the sun come up, watch the light move across the valley and the clouds evaporate in the foothills. It was the most impressive sunrise I have ever seen. Then we spent the next hour beating our bodies up running down the same elevation we went up. Everything hurts but I've never felt better.
This country is amazing. The people are amazing. It is so materially poor but so spiritually rich. There is music everywhere, laughter around every turn and smile after smile after smile. Tomorrow will be something new, I can't wait. I hear it's going to get hot. My knee still hurts. The traffic is supposed to be terrible, and we have about 20 miles to run. That's going to be really hard. But it's Haiti, nothing is easy here.
Christie
This is my first Run Across Haiti. Dealing with the logistics and managing everything has been great. The people in the community who I've worked with have been very helpful. On Day 1, Rene in Plaissance was really helpful. We are the biggest group that he's ever hosted, and he did a great job preparing and being on time to host all of our runners. This was kind of an adventure since we weren't in a hotel. We were trying to find good times to do everything and figuring out how to get runners what they needed when they needed it. Waiting at the finish line was fun. My first surprise was Jase finishing so fast and looking so calm. The finish line is a great experience because I got to see runners supporting each other and helping each other. Just the fact that that I could be there to welcome people to the finish line after they had done something huge.
Matty Mo
It's hard to describe to people. I try, trust me. I'm usually good with talking about life altering experiences, that can only help me remember the sights and sounds but to justify to my audience the emotion I'm trying to convey.
My first day running across Haiti - Round II - was hard. 32 mile stage. It started with a leisurely 24 mile, rolling terrain stroll through the Haitian countryside. When we set out at 5:30 a.m. from Cap-Haitien, the humid air caught us right away…that was just the beginning, as we caught the town waking up to start their day. From whizzing motos to inhaling dust for the first stretch, our headlamp guided our path out of the city.
I admire the resilience of the Haitian people. As the Work runners lined up single file, the theme of the people was survival. Women carrying fruit to the market, balancing baskets of their heads as the tap-taps loaded up with passengers. It's absolutely amazing. I can't begin to capture the scene in the full BUT our minds were committed to not getting hit.
We finally broke the city limits and the scene turned to the countryside. Grass fields lined the dirt road, scattered with cows, goats and farmers prepping the crops. My day wasn't complete until we got to the 6 mile climb up the mountain which gained 3k ft. of vertical elevation, and the residents came out to greet us along the course. They are polite. They are determined. They are beautiful, especially when they light up the backdrop with their smiles.
I got through the day, ran strong, felt challenged, and got to see my friends, the runners I helped train for this adventure cross that sacred finish line. My utmost pride definitely outweighed my elation of finishing myself. The beauty of this country has again grabbed my heart as we set out for our second run day tomorrow. The mountains, the people, the love…it's all part of the experience…
Wait, I think I just described what Haiti is about. Blessings.
Ange
I knew I wanted to do this. I trained to do this. But nothing compares to actually draping myself with the Haitian flag today while I got ready to take on 34 miles, day 1 of 8 of Work's Run Across Haiti, in a beautiful little town Cap-Haitien (aka O-Cap). Even though I am a Haiti native, born and raised in this country (Port-au-Prince to be precise—until the age of 12), I had never been to O-Cap and my experience of being in this beautiful little town can be described as amazing and surprising.
From start to finish of today's run, if you were following me, you would have heard me uttering the same words (over and over again). "Se pitit peyi ya mwen ye, natif natal, nasyonal, nayono. Pitit peyi ki ap kouri pou peyi ya." Translating these Creole words mean "I am a child of this land, and I am the real thing. I am a child of this country, running for this country." While I didn't expect to CONSTANTLY justify that I deemed fit to drape myself in the Haitian flag. I couldn't ignore the constant comments. So for more than six hours of running, I was on the defensive.
However, nothing compared to the feeling that washed over when a number of kids started singing the Haitian national hymn. They smiled. They cheered. They waved their hands. And so did I. They looked so proud and so was I.
Today's experience although I didn't enjoy being on the defensive, just reminded me that what I am doing with Work and for Work is the right thing. Unlike other organizations who may have hurt these locals by making promises that they didn't keep so the thought of seeing someone that looked white draped in "their" flag made them experience something negative. Work is very different, they are in this for the long haul and they really care of the Haitian people so as long Work is this fight, so will I. I will be one their big supporters regardless of unexpected reactions.
Miles
Day 1...WOW, it didn't go necessarily as planned, but you know what that is ok..Much like life, things don't go as planned. Here in Haiti, I am sure a lot doesn't go as planned, however, I saw more smiles, kids playing, music playing, and people making the most of life. The cool or great thing about things not going as planned, is that I got to stop, reflect, take pictures, and even listen to beautiful the beautiful country of Haiti speak to me.
This is truly a once in a life experience, or now for me I guess I have to come back again, to have a redo of day one :-)...This is just such a unique opportunity, in the sense that where else can you literally go explore a country by foot through an organized event, and let the beautiful country of Haiti watch over you and guide you.
I came here with the intention to give each day a 100%, that is what I plan on doing. Tomorrow is a new day, with new beginning, and the chapter still has to be written.
Throughout these 8 days, I plan keeping a smile on my face, enjoy every moment, and embracing the journey.
Here is to day 2!!!!
Julie
I am so happy to be back on the crew for this year's Run Across Haiti. I've lost count of how many times I've been here, but every time I come back I realized how much I've missed it. I'm told I have limited space for this blog so I'll stick to telling you about only my most favorite things:
Number one on my list will always be the people. I'm counting down the days until I get to see Work's families in Menelas, but for now I'm enjoying watching all of the kids that spontaneously join the runners, the old ladies who call out 'Alo!' when they pass us at checkpoints, and the moto drivers who give a quick wave before speeding down the mountain at impossible speeds navigating impossible switchbacks.

Speaking of mountains, day 1 has jaw-dropping views of the sunrise during the initial climb. The mist rolls down into the valley like waves and the light seems to dance from mountaintop to mountaintop, all set against the backdrop of playful baby goats and roosters crowing at completely random intervals (which inexplicably starts at 1am).

Numbers three through five are Prestige, which is Haiti's local beer. We love it so much that Ranger Ray commissioned an artist to create paintings of it last year…I wonder if he's accepting late orders.

Number 6 is spicy peanut butter.

Number 7 is the kind of people drawn to this place. For now, it's mostly people who believe in the power of investing in a place that's had too many setbacks and so many barriers to count.

Number 8 is the kind of people who will be drawn here in the future. Which, once people discover the gorgeous beaches or the palatial hotel in the middle of nowhere with three pools in D'Ennery (let's just keep this between us for now) will be well, anyone.

Numbers 9 and 10 are also Prestige.
What can I say? I appreciate good people, good beer, and more than anything, good, dignified jobs.
97% Raised of Goal
Help us hit $195,000 today.