DAY 3—Ennery to Gonaïves
Day 3 is our day out of the mountains of Ennery and into Gonaïves, a bustling agricultural town. We left lush mountains for desert sceneries, right into asphalt grounds and heat. Arriving into Gonaives, our team ran through a congested road from one side of town to the other end...in 90 degree heat. Fatigue began to set in, legs are sore, and everybody is nervous going into a tough Day 4, our 34-mile day.
Read about the (brutal) Day 4 here!
We love reading your comments! Thanks for the encouraging words. Comment below and leave a message to your favorite runner to embarrass/love/make them cry/pump them up!
Watch the Day 3 & 4 Recap Video: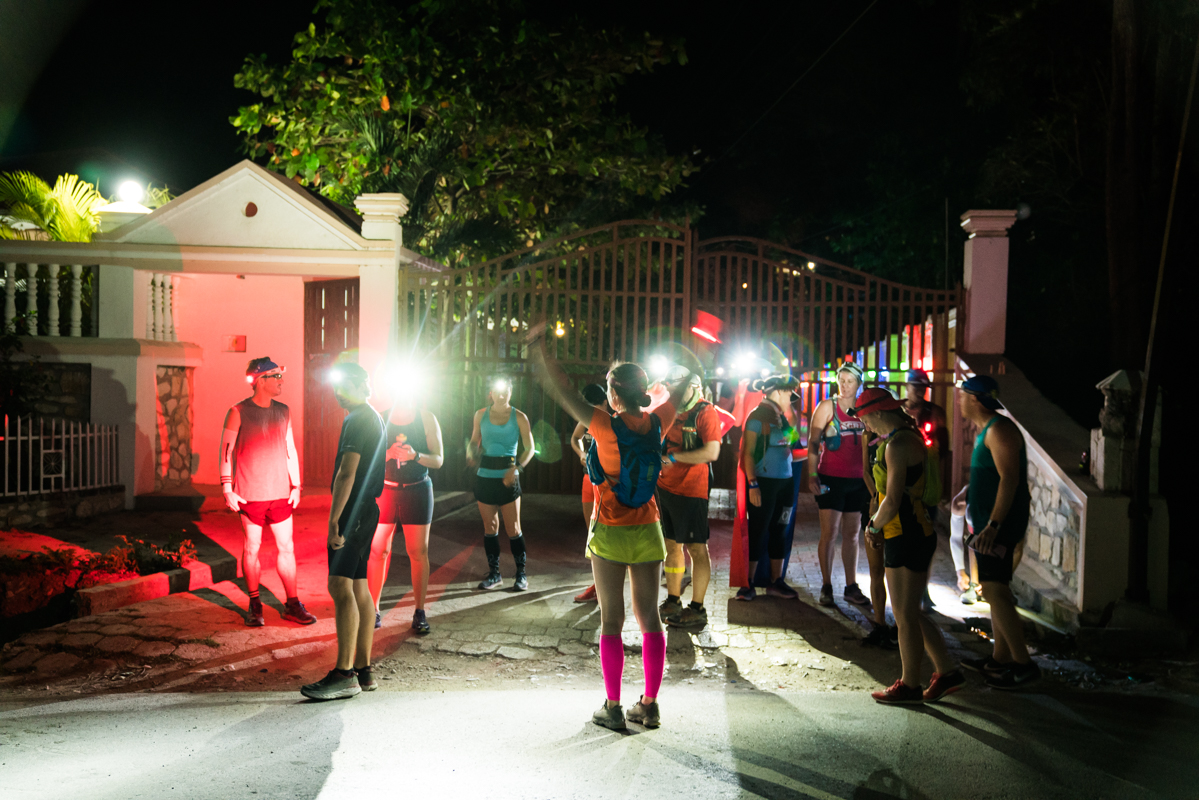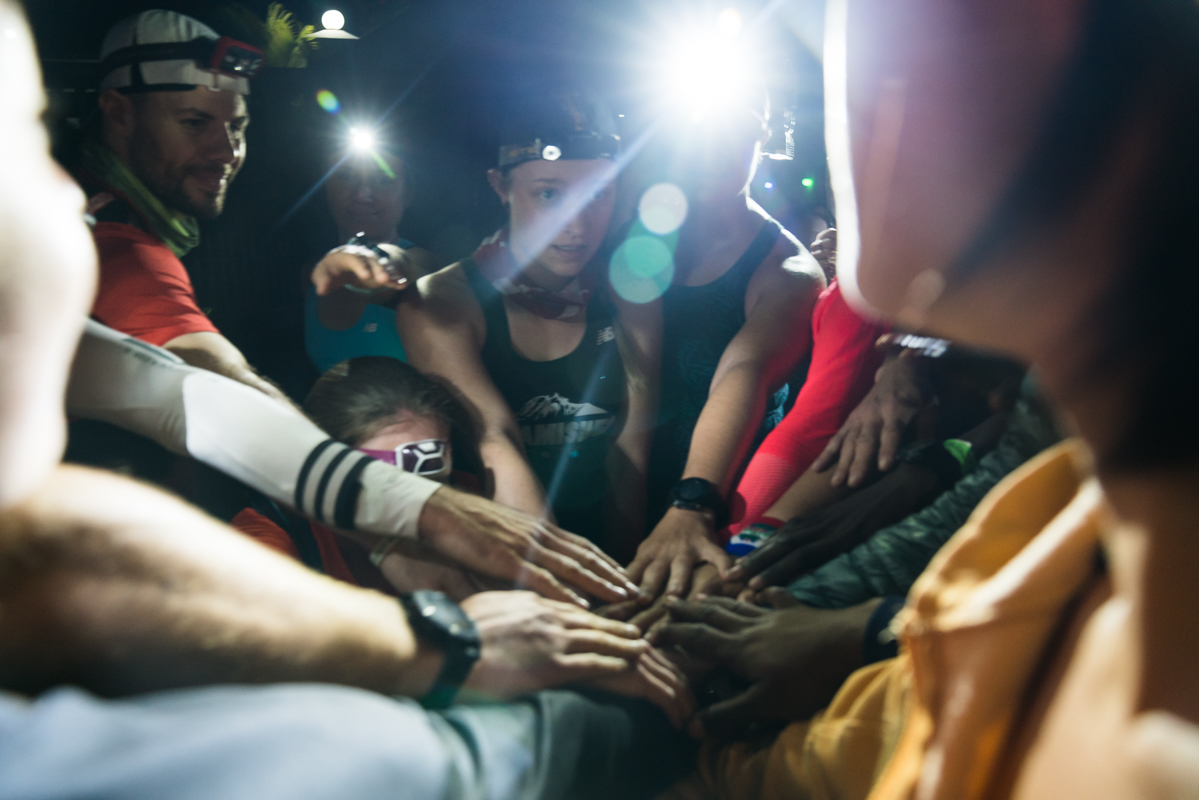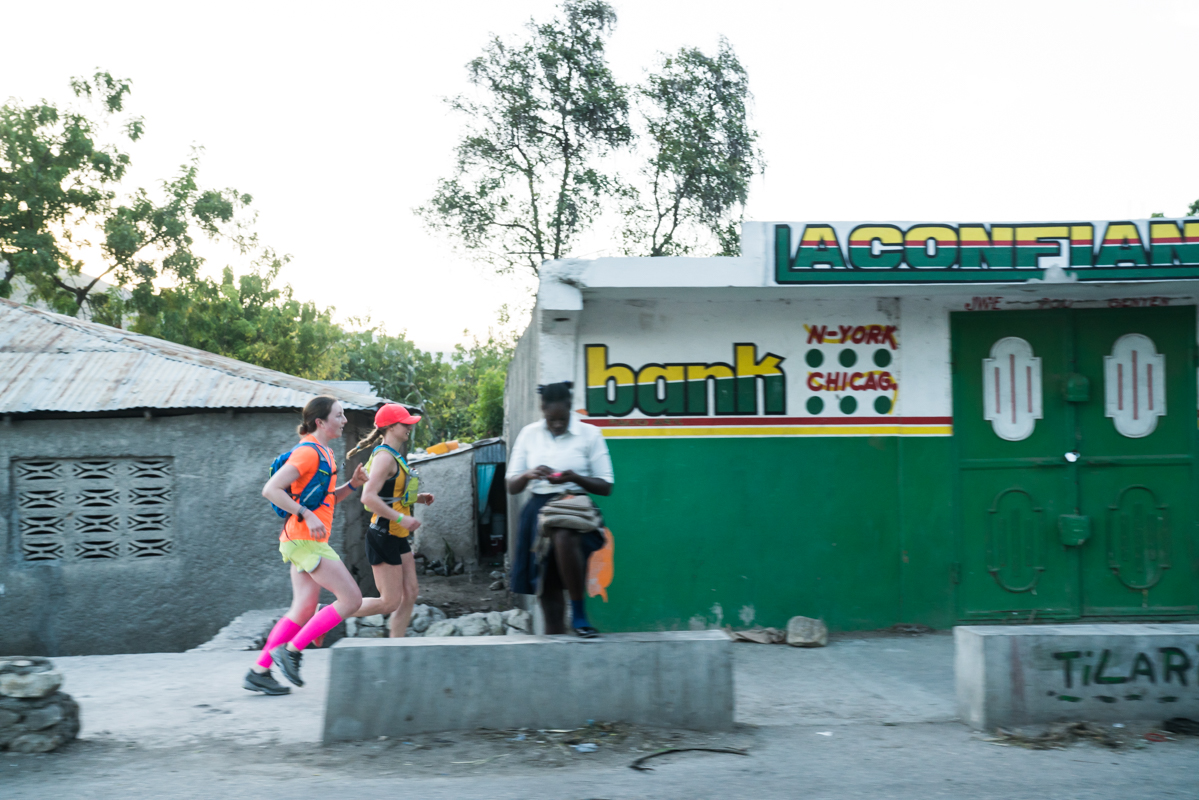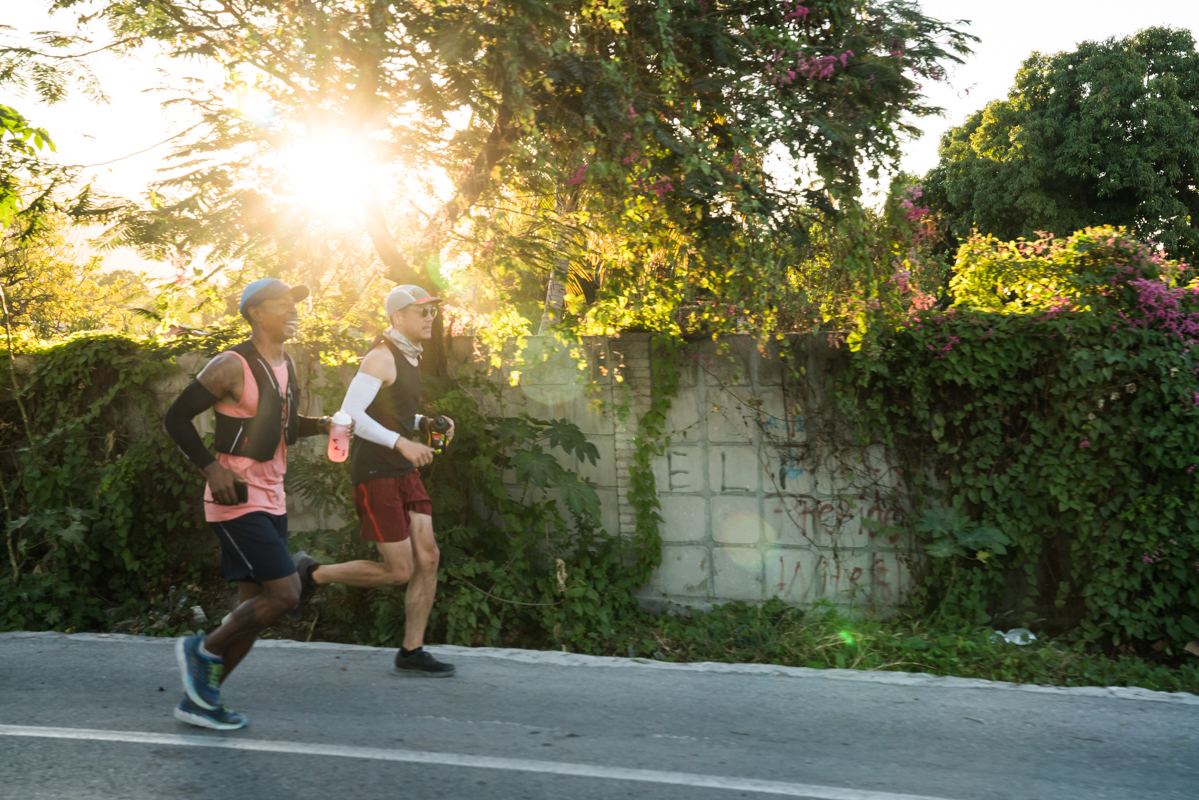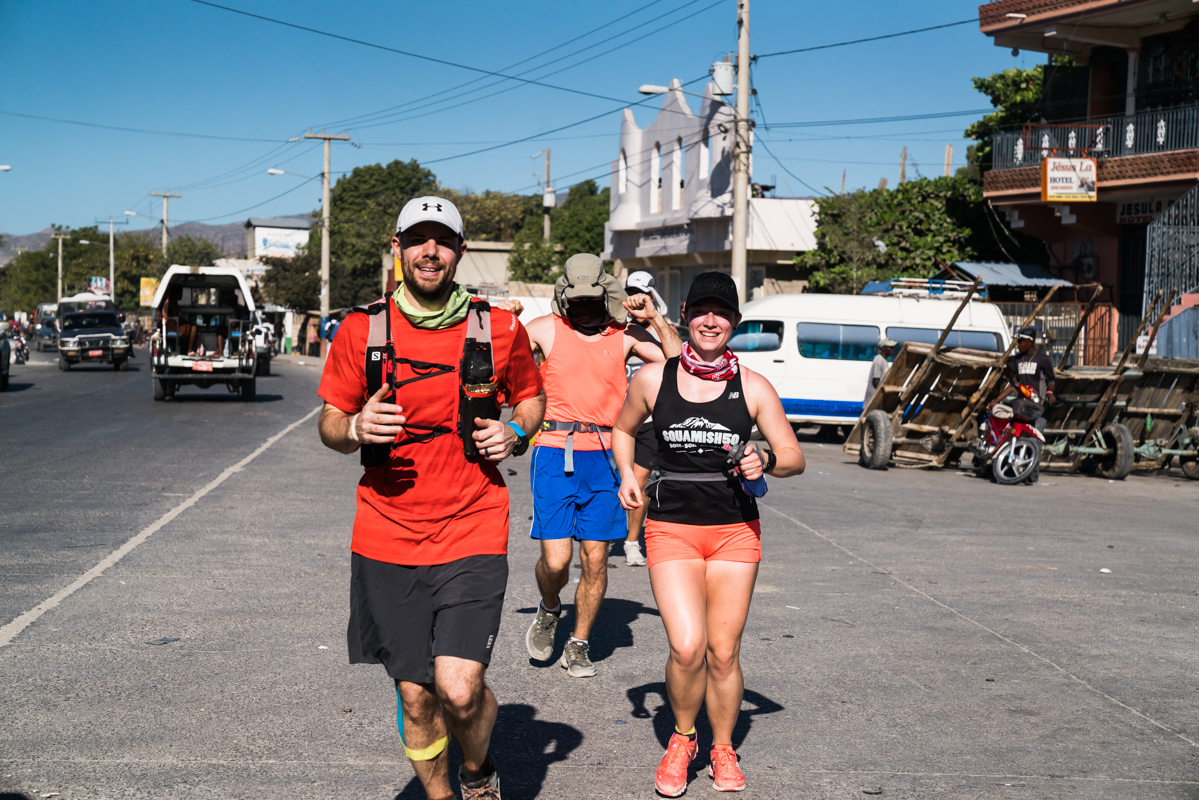 Photo and video credits: Duy Nguyen, Patrick Moynahan, and Kevin Kim.
Ben
Having the opportunity to Run Across Haiti has brought with it a new inspiration for participating a second time. I have been able to bring a broader sense of what I am running for and it creates a deeper purpose in the moments when the times may become difficult. I have been able to keep the memories from last year's run; especially drawing on the inspiration that reinvigorated me at during my lowest point in the run last year—our time in Menelas. It was the transition from hearing of Menelas to seeing Menelas. Being able to see the community, the change that has begun to take root, and the potential of what can come is an experience that cannot be swayed.
On top of that, you add the inspiring people that join you for this adventure. More sets of eyes, thoughts, perceptions, curiosity, and stories. Many are new. With those that have returned with you to run again, they help you recall memories—those moments of triumph. You find yourself running alongside individuals that you may not expect to and find encouragement in new ways. The first 3 days of RAH have brought their own challenges but they were able to be overcome. It is because of this support that I have described above. Through this, it has created a chance to see new things here in Haiti that I may have missed last year and continues to drive the purpose of why we are here and why we are doing what we are doing.
RJ
We've been in Haiti for over 3 days at this point and it's been nothing short of amazing. The sight, sounds, smells, the hospitality of the Haitians are what make this country so unique and special. What stands out to me the most, however, is the work ethic of the Haitian people. We start running each morning at 5am and the sun doesn't rise until about 6:30-7am. The darkness doesn't stop the Haitian people from being out there hustling, surviving, trying to make a living, and provide for their families. Witnessing this incredible work ethic is incredibly inspirational and humbling to me. I try to work very hard at everything I do in my life, whether its maintaining relationships with my family and friends, at my job, or training for a race. But after being here for just a few days and witnessing the work ethic of the Haitian people, I know I can and I will always strive to do better across all of these aspects of my life.
Through the past few months of training and fundraising for Work, it was always clear that our main purpose running across this country was to prove to others that Haiti is not a place to be pitied or feared and to provide these great people with training for good, dignified jobs. While this is true, what I've quickly learned after being here for a few days is that with the amazing work ethic the Haitians possess combined with the job training tools that Work provides, the Haitian people can begin to dig themselves out of poverty quicker than I ever imagined. I realize these changes won't happen overnight, but it truly is an honor and a privilege to be a part of the positive changes happening to the increasing number of Haitian families supported by Work.
As for my fellow runners, the support crew, and amazing leadership at Work, it's been an awesome experience getting to know each and every one of them. The pain and adversity of each run so far has brought us all closer and I look forward to what the next few days bring. One thing is for sure, I have no doubt that with the determination and teamwork shown by this group, the last few days of running have nothing on us.
Sean
I am so grateful to have this opportunity to combine my love of running, adventure, challenge, and travel here in Haiti, all while supporting Work in its mission to accompany Haitian families out of poverty through good, dignified jobs.
In the few weeks preceding the run, I had thought very little about the actual miles in front of us as we all attempt to run across the island. Instead, I found myself thinking about the experience, especially in terms of the people I would meet—fellow runners and crew members all here to support Haiti and the people of Haiti itself—and the troubled history of the country and the road to a more promising future.
Now that I have three runs and roughly 67 miles behind me, I'm still not thinking much about the running itself. Sure there are the mile to mile issues of fueling and hydration, the daily choices around gear and food, foot care, etc. but while actually, running, I've not actually been thinking about running much.
Instead, my mind has been occupied with many other fascinating and often contrasting aspects I've discovered so far: the beauty of the Island itself, as opposed to the amount of trash we see and smell burning; the contentment of a people who live with so little; the joy of the children as you say "Bonjour" or give them a high five; the hard work many of them undertake every day whether in the fields or digging new culverts along the road; the tranquility of the countryside vs. the sheer chaos of the roads in the busier parts of the towns we have traveled through.
Haiti has a long and troubled history, but through programs like those of Work and other aid organizations, I see so much potential. And I hope I'm capturing some of that in the photos I've taken and the words I've written.
Rodger
Oh man, this is now my third time across Haiti with the Work team. The last two years I ran, and this year I'm helping manage social media. Being a part of the crew has been an absolutely awesome experience, but dang, I miss running! When you're running a race like this, you kind of find your group—people who have a similar pace as you and you all go through the day together. It's awesome, but you only get a small perspective on the whole story. I've loved hanging out at a checkpoint and watching the runners come in. Giving a high five, snapping a quick photo, and grabbing a short quote—it all helps paint the whole picture. I'm so stinking excited to get back to Menelas and see the Work families again. Can't wait! Sending love and sunshine to everyone back home, but I have to go—other people need to blog and I'll get in trouble if they don't!
P.S. What kind of social media helper would I be if I didn't plug the accounts? Follow the story on Instagram, Twitter, and Facebook at @doworkorg.
Noelle
When first meeting everyone at the airport, the common question that everyone asked each other was, "Are you ready?", referring to the physical challenge. Did we train enough for the run? Are we ready to put our bodies through the aches and pains we would feel for the next 8 days? Maybe. But I never heard anyone answer with a definite, "Yes, I am ready." For me, it was uncomfortable to answer. I don't think I actually knew what it meant to be ready. I felt capable. Capable to absorb the experience, run the country, and to understand a new perspective. You can read endless articles or books and listen to others describe their experiences but none of it helps prepare you emotionally.
There is no denying the immense devastation that this country has been through and how desperately poor it is. But if you look past the unsettling, you see picturesque rugged mountains that are unbelievably breathtaking. You also can see the hope, relationships, joy, and love within the Haitian people.
As we finish Day 3, it has registered why I am here. To be surrounded by people who are selflessly wanting to give. Ready or not, we joined each other to experience this bruising journey. Which in my eyes is more empowering than just wanting to donate. I couldn't have asked for a better group of people to soak in all that is Haiti is.
BrIan
So far, Haiti is a lot different than what you see in the US media. Before I came down here all I heard from friends and family was, why would you want to go there? At first, I was looking for the challenge, and to see what Haiti was actually like. When we left the airport, the first town we went through did make me think of what you see in the media, but that opinion quickly change, as we arrived at our first hotel. My mind was changed forever, when we started running. The views are amazing, beautiful, and constantly changing.
Even though some of the days the running has been tough, just taking the time to look around helps the miles pass by.
Ozzie
I'll start off by saying that I'm not usually good with words, but I feel really good today so maybe this blog might actually turn out alright. I woke up this morning feeling more soreness than I anticipated, nervous about how I wasn't sure of how today's run would be. I skipped breakfast and instead opted for the extra 30 minutes of sleep. Once the run began, I quickly noticed my legs felt the best they've felt since we've been in Haiti. Weird, considering I woke up feeling sore. I reached the first checkpoint feeling accomplished; I would have this feeling throughout the entire run. Soon after I caught up to Joe, whom I've trained alongside and ran with back home in LA. Running with Joe was the best thing that could've happened today. He reminded to slow down and enjoy Haiti. We stopped several times to take pictures, meet people, and smile in awe of the individuals that were in awe of us. Some of the things I have seen here in Haiti sadden me, but the people here seem to just smile through it. A while later Jalyn, Jacqueline, and Sean caught up to us and we all just walked for a quarter of a mile. Forgetting completely about the run, we laughed, took pictures, and made versions of our own little postcards. After the last checkpoint we began to run again and boy, was it hectic. I've never seen so many people on one road all trying to get to their destination. People on foot, people in trucks, and most of all people on motorbikes, usually more than 3 people to a bike. The run turned into sort of a jog walk and even at times a standstill. Even with all of the traffic, it was still beautiful seeing kids in uniform go to school, and watching people support each other as they get from one place to the other. The experience today was amazing and I am beyond thankful to be apart of it.
Christian
This has been an amazing experience thus far. Running through the different towns, villages, markets, cities, mountains, and seeing many people on the roads was what I expected. In a way, it reminds me of my native land (Philippines) and I feel at home here. The people start their day early in the morning to get ready for work or to make a living. They are hard workers and not afraid to get dirty. That's my kind of people.
The Run has its good moments and bad moments, but it's way more fun going through it with other people who have the same goals as you do. The camaraderie between runners has been nothing but amazing. We encourage each other, we walk with people when someone is hurting, and we cross the finish line with smiling faces. The best part of each run is our support crew along the course. No matter how terrible we smell or look, they continue to provide positive words and get us anything that we need to continue to fight. We wouldn't make it through the country without them.
In summary, this experience has been amazing and very humbling. I am grateful for the support not just by our support team, but also to the people back home.
99% Raised of Goal
We'RE SO CLOSE! IS TODAY THE DAY WE HIT GOAL?!